Quick-curing firestop spray
Hilti's CFS-SP SIL is a silicone spray that the company says is ideal for curtain wall and edge of slab.
Jul 2nd, 2014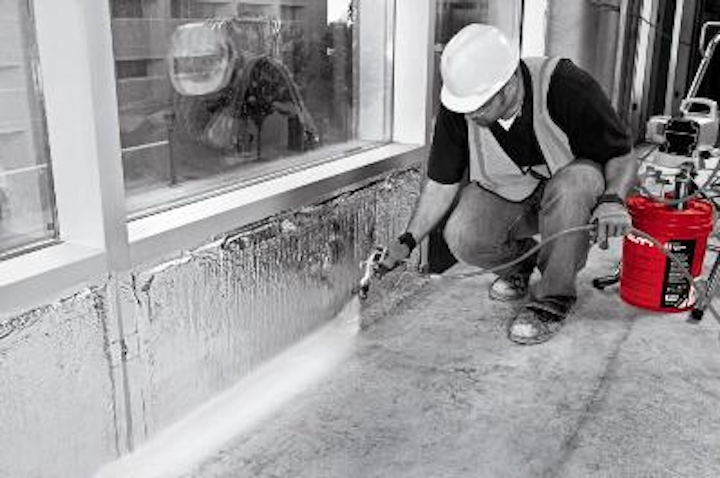 Hilti says the fast-curing properties of its new firestop silicone joint spray CFS-SP SIL "allow contractors to reduce delays caused by weather, while improving their productivity and reducing the risk of water damage." The company adds that the spray has been tested in accordance with ASTM D6904, which demonstrates rain and washout resistance within a few hours. It also has an ASTM-G21 mold- and mildew-resistance rating of 1, Hilti says.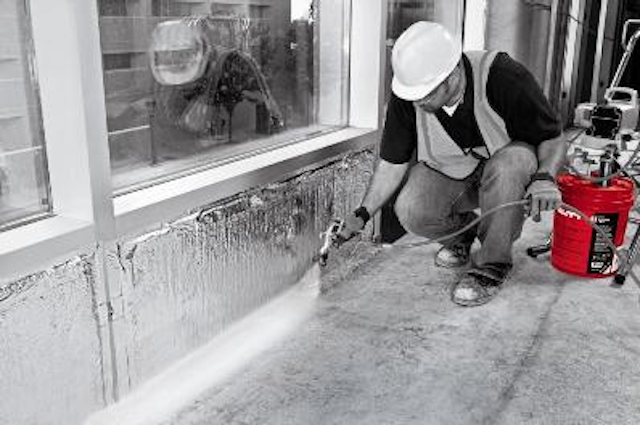 "The Hilti Firestop silicone joint spray, ideal for curtain wall/edge of slab, is both sprayable and brushable for a fast-curing coating with a short tack-free time," the company notes. "In addition, this low-slump formulation combines superior sprayability and coverage characteristics, which also limits runs in vertical surface applications."