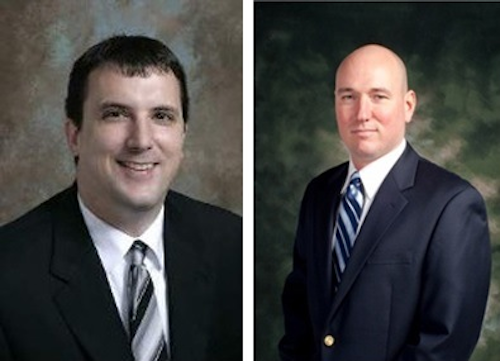 Greenlee, a Textron company, recently appointed two employees to director-level positions. Jeff Smith was named director of engineering and Josh Jacobs was named director of product management. Smith now supports existing product lines, manages the design of new products and assumes responsibility for the engineering staff. Jacobs focuses solely on leading the product management team build "a rich pipeline of game-changing new products while reducing time to market, especially as we increase the percent of new products we make ourselves in our factories," the company said.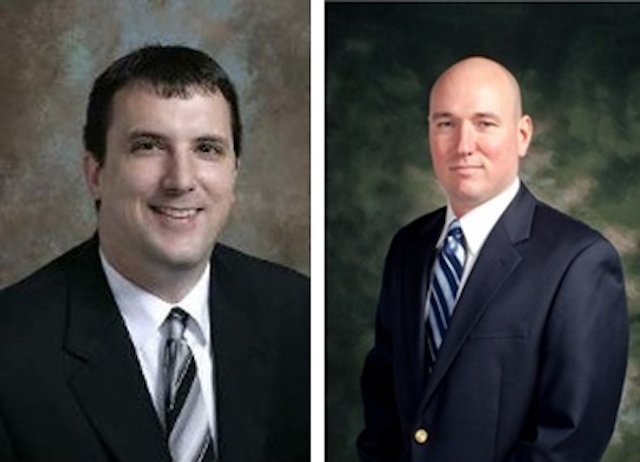 Smith (pictured, left) most recently served as director of advanced manufacturing. He joined Greenlee in 2006 as manufacturing manager at the company's Genoa operation, then moved to the Research Parkway facility as plant manager. He then spent some time at Cessna Aircraft Company as a value stream manager before returning to Greenlee in 2013.
Jacobs (pictured, right) joined Greenlee in 2011 as senior product manager. Previously he was director of marketing for Stanley-National Hardware, a division of Stanley Black & Decker.
Scott Hall, president of Textron's industrial segment and its tools-and-test division, said, "As Greenlee's product lines continue to grow, we've had to add additional resources to both our engineering and product management teams. These appointments will now allow us to provide a more focused approach to each department."