Cutter handles large-diameter cables
Platinum Tools' 500 MCM cutter is designed for one-hand operation even on large cables in tight spaces.
Jul 3rd, 2014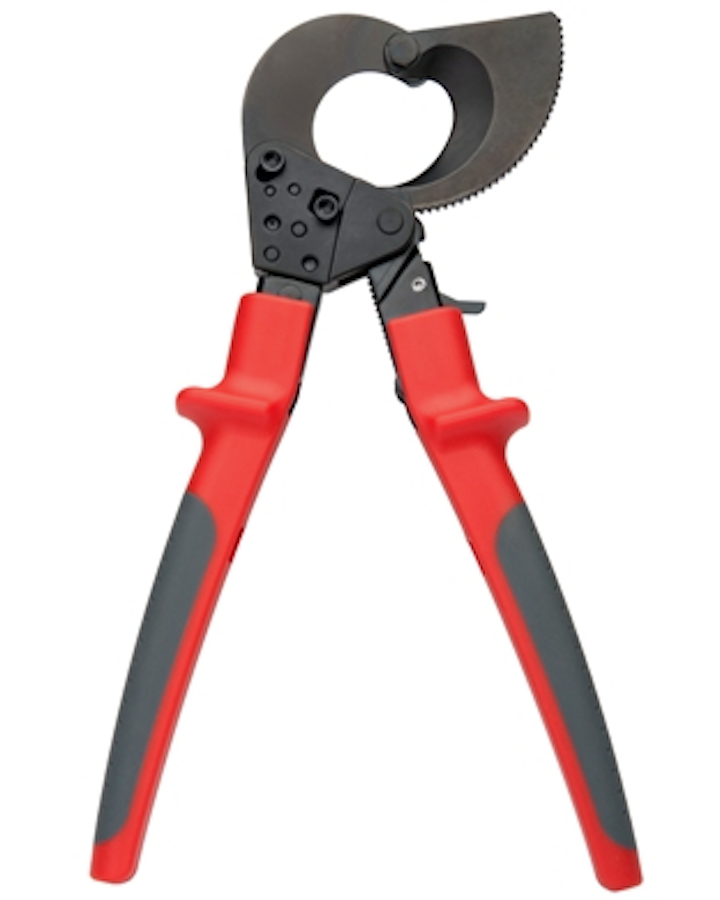 Platinum Tools is now shipping the 500 MCM cable cutter, which the company says cuts stranded, flexible copper and aluminum cable up to 500 MCM (244 mm2) in diameter. The cutter, with an MSRP of $139.95, is Platinum's part number 10569.
John Phillips, the company's product manager, said, "The compact ratcheted 500 MCM Cable Cutter is designed for simple one-hand operation. It works well in tight spaces and tackles cutting larger cables with ease with ergonomic, non-slip comfort-grip handles."
The 500 MCM also features precision ground fixed and moving cutting blades as well as a locking safety latch, a quick blade-release system in any position, high carbon tool steel blades that are heat-treated for durability, and a rust-resistant black-oxide finish.