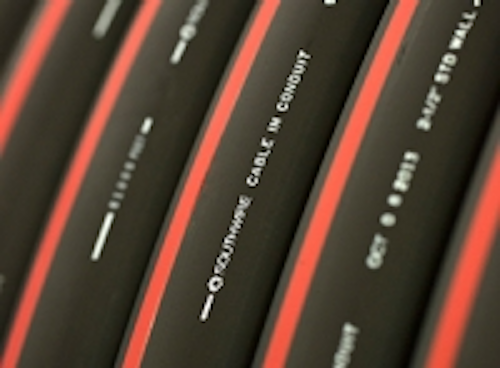 Southwire has launched its SIMpull Cable-in-Conduit, designed to save installation time and improve jobsite safety for utility customers and other energy industry applications.
Available in aluminum and copper conductors and low-voltage thru medium-voltage constructions, the product comes in a variety of standard reels, with conduit ranging from 3/4-inch to 3-inch sizes. However, it can be ordered in hundreds of different configurations depending on job specifications, says Southwire.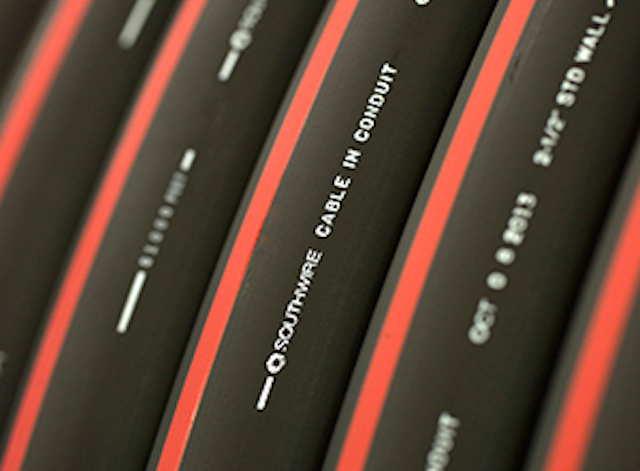 Southwire realigns business

"The SIMpull Cable-in-Conduit can be custom-ordered so that nearly any cable we manufacture can be delivered already inside the conduit," comments Michael Tribble, North American sales vice president for Southwire's Cable-in-Conduit. "This step reduces the chances of the cable being damaged during transportation or installation, while eliminating exposure to harsh environmental conditions."

According to the company, the SIMpull Cable-in-Conduit provides for easy one-step installation, cutting equipment costs and reducing the amount of time workers spend installing cabling. Southwire contends that with the Cable-in-Conduit, safety is improved as less time is required with open trenches, along traffic right-of-ways, and in pulling heavy cables. Continuous lengths of the product mean no gluing sticks of pipe for technicians.

The high-density polyethylene conduit meets ASTM and UL standards. Southwire backs SIMpull Cable-in-Conduit with a one-year warranty. The new product replaces Southwire's Sentry CIC cable in its product lineup.
More news: Southwire acquiring Coleman Cable for $492M plus debt