Light source excites all fibers in MPO-based singlemode cabling
The singlemode versions of Fluke Networks' MultiFiber Pro cut MPO-based singlemode testing time from 6.5 minutes to 20 seconds, the company says.
May 12th, 2014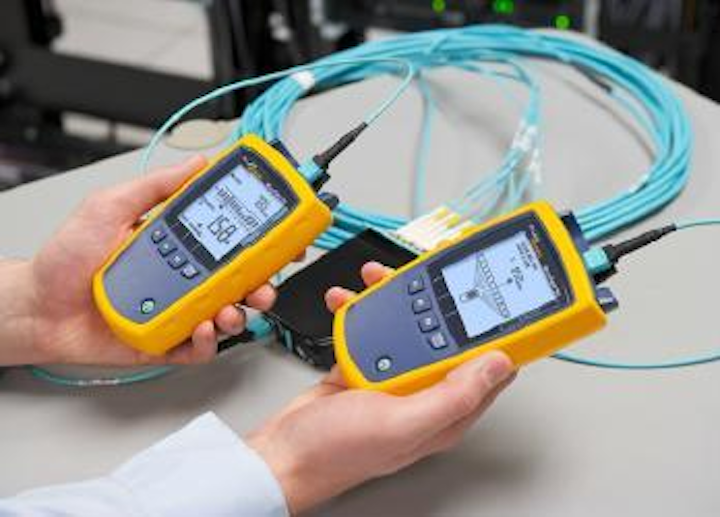 Fluke Networks has introduced singlemode versions of its MultiFiber Pro light source, which enable users to test all 12 fibers in an MPO-based cabling system at once. The company introduced the original, multimode version of MultiFiber Pro in 2012. When announcing the Singlemode Multifber Pro sources, the company explained, "Until now, testing singlemode MPO cabling meant using testers not specifically designed for that purpose, which take more time to complete testing and could lead to errors due to polarity. The singlemode Multifiber Pro is the first tester specifically designed for singlemode MPO cabling. It cust test time by up to 95 percent, from roughly 6.5 minutes to 20 seconds."
Singlemode MPO cabling is becoming a popular option in large data centers as well as enterprise environments, the company said, because of its bandwidth and distance advantages. "The Singlemode Multifiber Pro automates the difficult parts of loss testing, making pass/fail certification of MPO fiber trunks and cassettes more efficient," it added.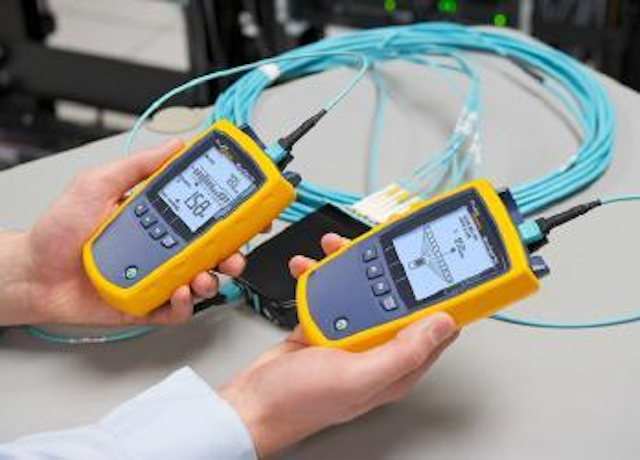 Two new units are now available: 1310-nm and 1550-nm light sources. The power meter sold as part of the multimode version of Multifiber Pro works with these new singlemode sources. "The device's unique non-contact large-area input port accepts both UPC and APC connectors," the company explained.
Singlemode and multimode versions of MultiFiber Pro provide easy setup for polarity or fiber count, Fluke Networks said, as well as polarity-agnostic referencing. Each test unit also auto-detects whether 12, 10 or 8 fibers are used in MPO-based systems.