Driver drill has 18V Lithium Ion battery
Hitachi's DS18DGL has 400 in/lbs of torque and a slide-type battery pack that the company says improves comfort and control.
May 29th, 2014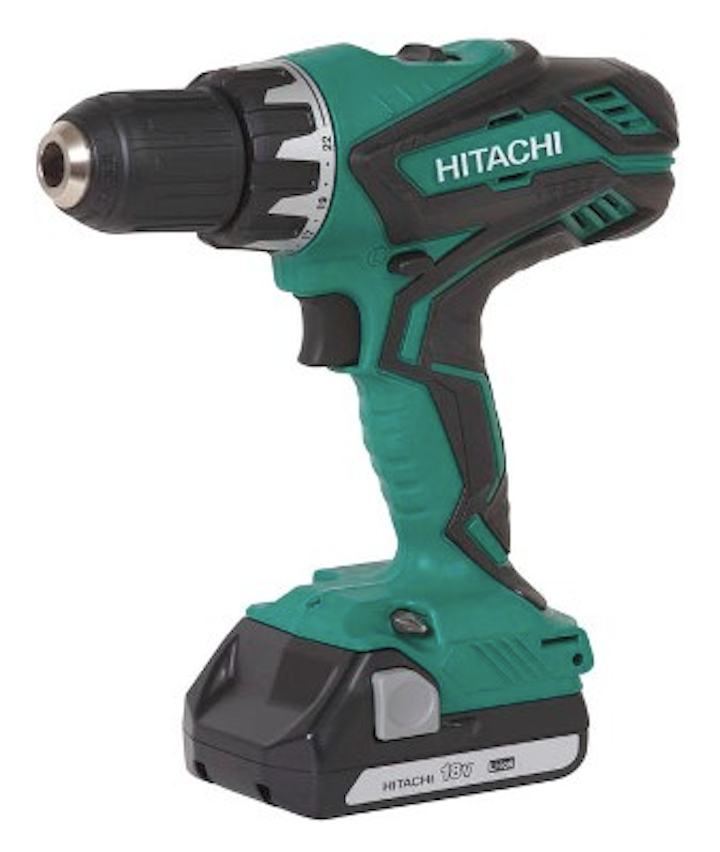 The model DS18DGL driver drill from Hitachi Power Tools is the first product in the company's 18V Lithium Ion DGL series. As the company explains, the driver drill "is powered by a powerful Lithium Ion slide-type battery for fade-free power, less weight and three times the total battery life of typical Ni-Cd batteries. Hitachi has optimized the design thanks to the slide-type Lithium Ion battery pack that eliminates the vertical cell battery chamber. This permits the handle to be ergonomically designed, resulting in improved comfort and greater control. The feel of the tool in hand reflects Hitachi's detailed attention to balance, grip and pressure points, making this tool extremely comfortable to use."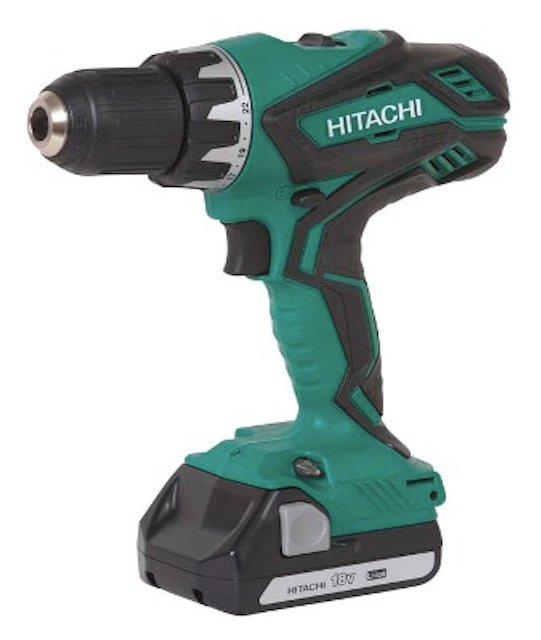 It delivers 400 in/lbs of torque, and its 22+1 clutch delivers 22 torque settings, the company says. Its two-speed gear setting enables the user to match the appropriate speed to the application, Hitachi adds, such as running a cable down a wall or reaming conduit. It contains a half-inch keyless chuck as well as an LED light that points upward from the base, illuminating the bit tip and avoiding shadows. The 3.7-pound driver drill features a responsive variable-speed trigger.
Hitachi further explains, "The battery charger will charge 18V Lithium Ion slide-type batteries in about 35 minutes or less. The technology in the charger provides the Lithium Ion battery with overload and over-discharge protection so it won't overheat or lose power, lending to the battery's longer overall life."