Center-feed stripper for optical fiber
New tool from Ripley allows for longitudinal stripping, and fully supports the fiber in the 900-to-250 micron and 250-to-125-micron stripping processes.
Feb 20th, 2014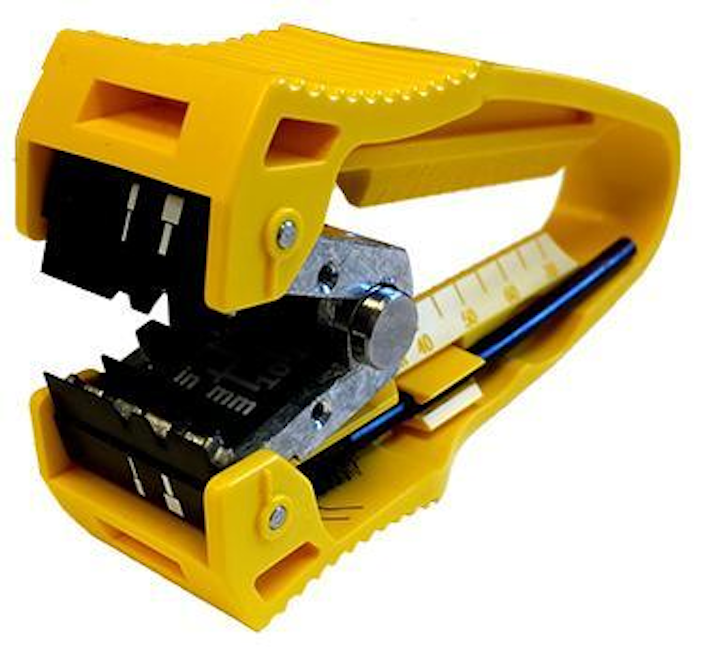 The center-feed design of Ripley Tools' newest fiber-optic stripper allows for longitudinal stripping of optical fibers. "The fiber is fully supported in the stripping process of 900-micron buffer coating to 250-micron and standard 250-micron coating to 125-micron stripping," the company explains. Side-mounted stripper blades provide convenient stripping of 1.6-mm to 3-mm cable jackets.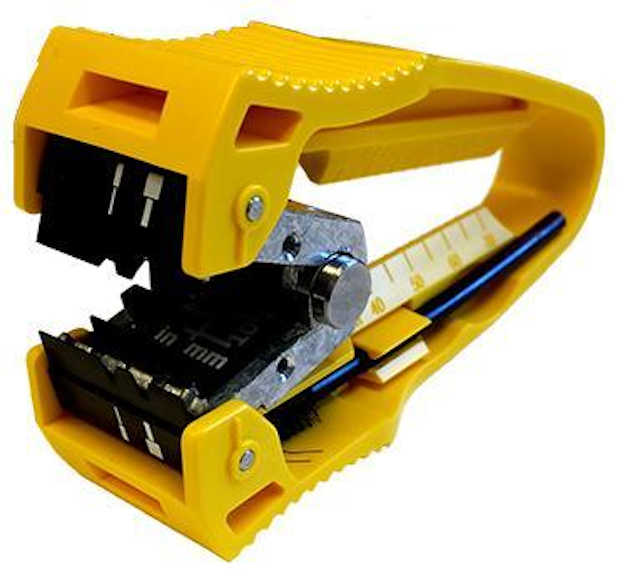 Measurement scales in inches and mm is built into the tool jaw and body, up to 2-3/4 inches (70 mm) for ease of proper cable preparation, Ripley adds.
Related story: Ripley Tools acquired in private-equity transaction
Ripley describes the center-feed stripper as compact, lightweight and ergonomically designed for ease-of-use. "All cutting surfaces are precision-formed, hardened, tempered and ground," the company notes, "assuring precise cable-jacket, buffer and acrylate removal with no scratching or nicking of the fiber." The factory-set tool does not require adjustment and a removable cleaning brush is attached, for periodic cleaning of the stripping jaws.