Phoenix Contact adds new cable ties, cable management accessories
Wire ties and accessories complement a new cabinet and tools.
Nov 7th, 2012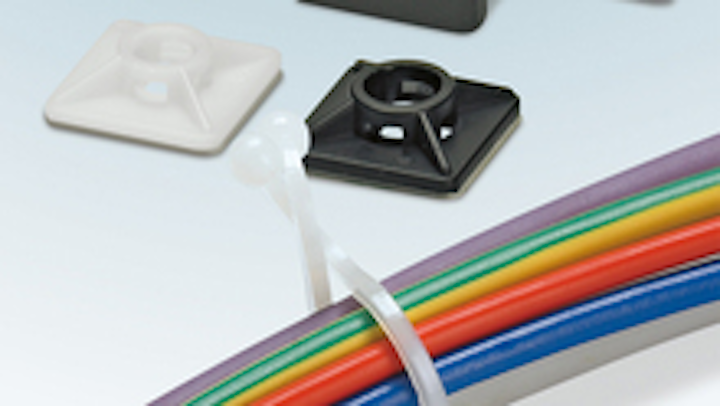 Phoenix Contact now offers wire ties and accessories to complement its cabinet add-on and "TOOL fox" cable management product range. Cable ties are available in a wide variety of options, including stainless steel, UV-resistant, heat-resistant and identifiable ties. Bases, rivets and loops round out the new product offering.

The new cable ties have tapered edges to prevent damage to wires and protect the hands of the cabling installer, says the company. A round tip provides faster initial threading and speeds installation, and also makes it easy to pick up the ties from flat surfaces. Tensile strength ranges from 18 to 243 pounds, depending on the tie's width. Versions are available for harsh outdoor and high-temperature environments.
Additionally, the new WT-HF plastic cable binders for standard applications have UL recognition.

Search for Cable Ties in our Online Buyer's Guide