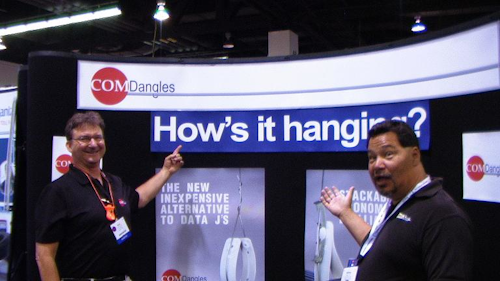 New products abounded at the show. The ComDangles guys were on hand.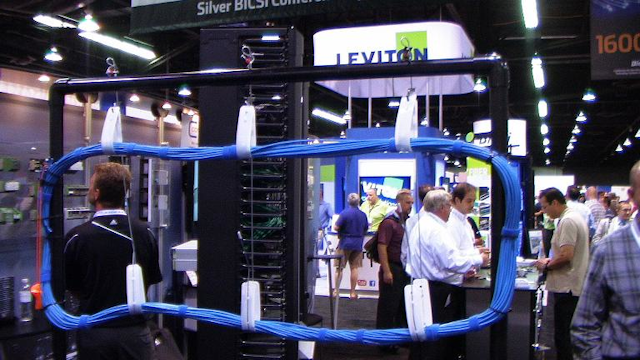 The ComDangles system is billed as the "only communication cable support made specifically for ceiling wire applications, [and] an extremely cost effective alternative to cable trays and J hooks." Typically 1/2 to 1/3 the cost of a traditional J-hook installation, the cable support is made from an advanced polymer, and is UL-listed, plenum-rated, and RoHS compliant.
Download the ComDangles Installation Guide.