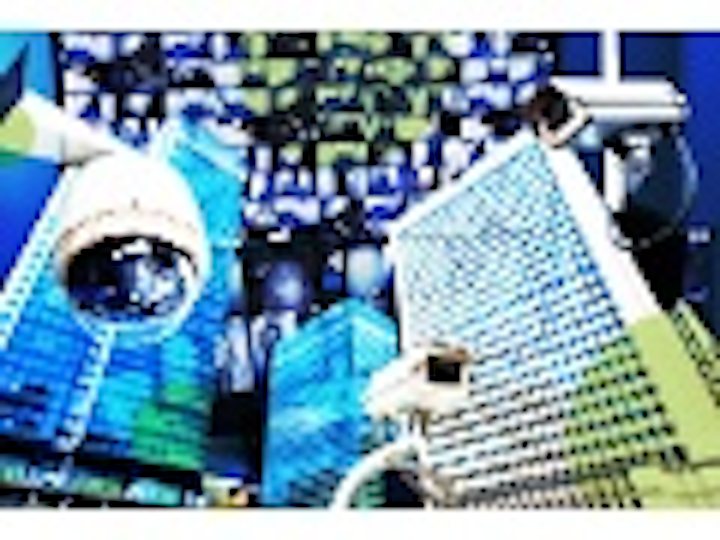 The winners of the second annual IDC Smart Cities North America Awards (SCNAA) have been announced.
Launched in 2018 by IDC Government Insights, the awards are designed to recognize the progress North American communities have made in executing smart cities projects, as well as provide a forum for sharing best practices to help accelerate smart city development in the region.
Per IDC, "Cities and communities in North America have made significant strides in the Smart Cities arena, leveraging technology and realigning with the needs and expectations of citizens and residents. To recognize outstanding Smart Cities projects, IDC launched its Smart City North America Awards (SCNAA). Now in its second year, the 2019 awards recognize the progress North American municipalities have made and also provide a forum for sharing the best practices to help accelerate Smart City development in the region."
See Also: IDC updates DCIM vendor evaluation for smart IT-enabled data centers
Notably, this year's award category winners include: an earthquake alert app; a curb-to-gate biometric airport terminal; and a flood mitigation program.
The full list of winners, as published by the technology analyst, is as follows:
2019 Smart Cities North America Awards (SCNAA) Winners
Administration

San Diego, CA - Get It Done Expansion
The City of San Diego has expanded its 311 "Get It Done" system to better engage with customers and employees. Get It Done launched a new mobile app, streamlined web interface, and an internal system for employees to process incoming reports using SalesForce's CRM software platform and Deloitte Digital as the systems implementer. The mobile app has been downloaded over 55,000 times and we have received over 390,000 reports.
Civic Engagement

Chicago, IL - Smart Living in the Windy City
The portal contains data sets including city employee salary, business licenses, crime, food inspection, water quality, etc. It's free and provides user-friendly dashboards and downloadable, machine-readable data. Moving data between systems and the Data Portal is done through integration tools, automatically updating on a daily, hourly, or minute basis. It provides administrators with email alerts and it features an interface to allow technical and non-technical users to automatically publish data.
Digital Equity

Borough of Brooklyn and Neighborhood of Brownsville - NYCx Co-Labs in Brownsville
NYCx Co-Labs are "neighborhood innovation labs" located in underserved neighborhoods to accelerate the deployment of smart city technologies with the New Yorkers whose employment, transportation, health and environmental circumstances are most affected by the rapidly evolving urban and civic technology landscape. The Co-Lab works to support The Brownsville Plan – a result of community-driven processes to identify neighborhood goals, form strategies to address local needs, and create more new affordable homes.
Economic Development

Las Vegas, NV - Economic, Mobility and Safety through Data Driven Operations Management
Innovating by taking data-driven approaches to managing public services and operations in order to create a community that makes life better by improving the customer/resident experience, increasing public safety and driving operational and organizational efficiency. With Hitachi Smart Spaces and Video Intelligence, officials have smart cameras, tools for data analysis, visualization and dashboards that enable real-time views of events taking place on the streets, and historical patterns that enhance planning.
Education

Chattanooga, TN - Chattanooga Smart Community Collaborative (CSCC)
The CSCC brings together City and County government, public hospital, University of Tennessee; and the municipal utility/fiber provider to coordinate initiatives that require a partnership ecosystem. The CSCC launched a Smart City Testbed initially to focus on data-driven approaches to pedestrian safety, test commercially available technologies, such as new traffic signal controllers, and research future innovations such as experimental vision processing algorithms that allow the detection of near miss events.
Public Safety

New Orleans, LA - New Orleans Real Time Crime Center (RTCC)
Created in 2017, and part of a $40 million citywide public safety improvement plan, the Real-time Crime Center uses cameras, license plate readers and software to integrate information from a variety of sources. Critical information is provided to first responders in the field to help assist with investigations of criminal activity or quality of life concerns. The situational awareness the RTCC provides is invaluable to coordinate responses to events.
Smart Buildings

Houston, TX - Houston Smart Buildings
In partnership with Microsoft, Houston is implementing a first-of-its-kind comprehensive smart city initiative, which takes the approach that the entirety of the city is a smart entity. With a focus on the city's key priorities of disaster recovery and response, building and school safety, and more efficient, capable transportation, the initiative currently includes 22 planned engagements. Together, these 22 engagements make up the base of the broader smart city initiative, which will be expanded over time as new projects are added to leverage IoT solutions that create a connected foundation for Houston.
Smart Water

Albany, NY - Beaver Creek CSO Abatement and Flood Mitigation Program: Creating Smart Infrastructure for the Management of Wet Weather Flows
Urban stormwater management represents one of the most pervasive, significant environmental issues in the U.S. To address these issues, Beaver Creek implemented a smart infrastructure network that uses a continuous monitoring and adaptive control (CMAC) platform to proactively predict and manage wet weather flows. The program's flow management practices serve to re-establish natural floodplain storage to address challenges within the urban CSO environment reconnecting communities on the water.
Sustainable Infrastructure

City and County of Los Angeles, CA - ShakeAlertLA Mobile Application
The ShakeAlertLA app provides an earthquake early warning system to residents so they can get to safety. The mobile app characterizes an earthquake, calculates the intensity of ground shaking, and delivers warnings to people and infrastructure in harm's way. The app allows the City to understand how the public responds when notified about an earthquake. Since its launch, the app has been downloaded over 400,00 times.
Transportation - Connected & Autonomous Vehicles

San Jose, CA - Accelerating Response for Safer Communities
A Novel Spatially-Aware Approach to Emergency Vehicle Pre-emption for First Responders - The City of San Jose, CA has implemented a centralized Emergency Vehicle Pre-emption program. The system uses vehicle location technology to communicate with the city's traffic control center to clear intersections of traffic and provide emergency vehicles with a green signal. This centralized approach provides faster response times, is significantly cheaper than installing equipment at each signalized intersection, and allows for a system-wide view and control.
Transportation - Infrastructure - TIE

Louisville, KY - Open Government Coalition – Waze WARP
The city built the Waze Waze Analytics Relational-database Platform ("Waze WARP") using traffic data from Waze and other data to build a traffic analysis module. Louisville then founded the Open Government Coalition, a network of government agencies working on open source projects. Waze WARP now gives 600+ government entities access to data to improve mobility, pedestrian and bike safety, road conditions, and emergency response. OGC has now embarked on additional projects to foster innovation.

Atlanta International Airport (Terminal F) - Delta Air Lines Launches First Curb-to-Gate Biometric Terminal
At Terminal F in Atlanta, Delta Air Lines launched the first curb-to-gate biometric terminal in the U.S.. For international flights, Delta uses facial recognition a 46 check-in kiosks, 54 bag drop counters, 6 TSA checkpoints, and 12 departure gates. Nearly all 25,000 passengers who travel through ATL Terminal F each week are choosing this optional process to check-in to flights. Faster throughput of passengers mitigates the need for larger terminal infrastructure and space.
Urban Planning and Land Use - TIE

Boston, MA: StreetCaster
In Boston, 311 users are not a representative sample of the city's residents. By focusing on requests, the city has inadvertently underspent in some neighborhoods for sidewalk maintenance. StreetCaster transforms how Boston makes capital investments in infrastructure by pairing 311 requests with measures of equity, usage, and asset condition. Boston is starting with sidewalks, traffic safety and roadway markings, but ultimately, StreetCaster is a toolkit for decision-making across all infrastructure investments.

Raleigh, NC - Emergency Operations Situational Analysis Smart Dashboard
The City of Raleigh developed a Situational Analysis Smart Dashboard for their Emergency Operations Center and refined it in real time as new types of data, such as current wind speed, were identified as critical to the safety of the public and city workers during an emergency. The dashboard is cross-departmental, with real-time progress tracking, covering a range of emergency management issues from debris in streets, flood monitoring, 911 call data, and resource management.
IDC concludes, ""Smart Cities catalyze the digital transformation of urban ecosystems to produce systemic environmental, financial, and social outcomes. Smart Cities are, by definition, focused on using emerging technologies and innovation to make cities more livable, and offer new services and economic opportunities."
Awards will be presented on May 14th at the 2019 Smart Cities New York conference.