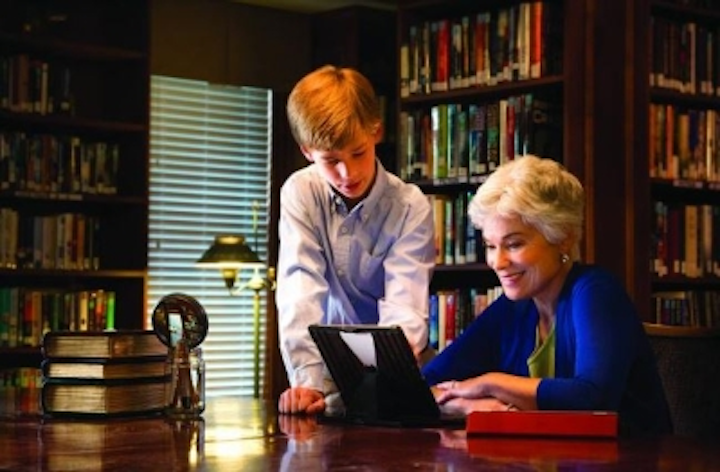 In 2011, Qypsys and Williamsburg Landing, a life plan community in Williamsburg, VA, announced the completion of a fiber-optic network extending voice, video, and data throughout the 137-acre community. "Its completion signified a turning point in the delivery, maintenance and ownership of technology services by providing immediate access to technologies capable of enhancing senior independence while reducing current and future capex and opex costs," Qypsys explained.
"Today, our intentions regarding lower opex and capex costs associated with the deployment of the robust passive optical LAN have been validated," the company continued. "More importantly, it has helped reduce costs to residents and provided a pathway for technology to flourish."
The Williamsburg Landing community stated that its leadership team's forward-thinking vision demonstrated their commitment to the community's most important asset: its residents.
Qypsys further explained that at the time the project was completed, Williamsburg Landing included 100 individual buildings—7 multi-unit buildings along with 93 duplex and standalone homes—and 104 total beds. Today, the community comprises 101 individual buildings—8 multi-unit buildings and 93 duplex and standalone homes—and 148 total beds.
The 2011 passive optical LAN project included the deployment of Motorola optical network terminals (ONTs) and optical line terminals (OLTs), 3 miles of singlemode optical fiber from Corning, Avaya phone systems for residential and corporate users, RF-over-fiber video services, data/internet service from Cox Communications that includes video streaming, and more than 700 Cisco wireless access points.
When the project commenced, the participants made the following business case for it.
Capex reduction achieved by lowering consumption of power and space
Opex reduction achieved by reducing costs to support and provide maintenance
Five-9s, 99.999%, LAN solution reliability
A single network delivering voice, TV/video, and data
Converged IP surveillance, access control, and wander guard onto a single network
A future-ready core network
When revisiting the needs of Williamsburg Landing in 2018, several years after the initial project completion, the community and Qypsys observed the following results.
Capex and opex reduction: The converged network supporting voice, video, and data enables easy management, which has translated to significant cost reductions.
Future readiness: The single network is reliable and scalable thanks in part to excess dark fiber. The fiber-optic infrastructure is scalable, reliable, and durable. The community's director of information technology Charlie Knight commented, "Fiber is the gold standard of transport."
Residents' experience: Each Williamsburg Landing resident is assigned a private router, and residents enjoy triple-play service for $60 per month, in contrast to the carrier-offered triple-play price of $150 to $180 per month. Additionally, residents' connected devices leverage the fiber-optic network to help healthcare providers to reliably and securely connect to each resident's electronic medical record.
Louisa Ford commented, "As a resident of Williamsburg Landing, I am very pleased with the affordable technology throughout our community."
Case study disclaimer: The Association for Passive Optical LAN (APOLAN) provides third-party content for educational and general informational purposes only as a service to its members. The information and views presented in the third-party content are solely those of the respective authors, and do not represent the positions or views of APOLAN.