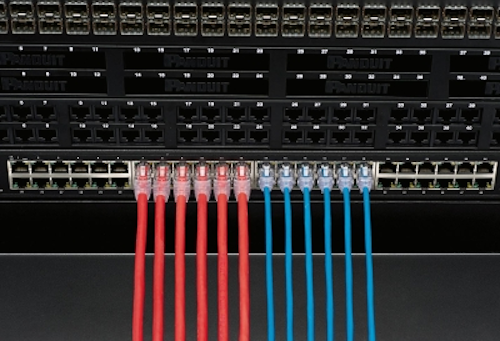 By RON TELLAS, Belden -- In August 2018, the industry received some exciting news when TIA approved 28 AWG cable for use in data centers and enterprise network applications. Previously not compliant with TIA standards, 28 AWG patch cords can now be used.
When compared to 24 AWG patch cords, 28 AWG patch cords reduce cable diameter size by more than 50%. This helps eliminate space constraints in data centers and telecommunications rooms by reducing pathway congestion, opening up space for more equipment and making bulk patching easier in high-density patch panels.
New cabling standard, TIA-568.2-D, recognizes 28-AWG patch cords
Ultimately, 28 AWG patch cords also make it easier to support high-density layouts and offer many additional benefits at the patch panel, such as:
Better port number visibility
More room for plugs and manual access
Improved airflow for appropriate equipment cooling
Power Delivery with 28 AWG Patch Cords
This month, we received even bigger news about 28 AWG patch cords: They can now be used to support power delivery (also known as "Power over Ethernet," or "PoE")!
More than 30 organizations (manufacturers, consultants, end-users and others) contributed to the development of addendum TSB-184-A-1, which is now part of the Guidelines for Supporting Power Delivery Over Balanced Twisted-Pair Cabling (TSB-184-A). This document offers installation guidelines for supporting the delivery of power through 28 AWG cord cable, including ways to manage temperature rise within cable bundles.
28 AWG patch cabling can support today's higher PoE levels, up to 60W. (100W PoE is not supported without approval from the AHJ because of NEC 2017 limitations.) For applications requiring more than 30W of power, TSB-184-A-1 provides guidance on separation of bundles. Because of their smaller size, and the fact that cables are closer together when bundled, it's easier for heat to build up in a bundle of 28 AWG patch cords.

Drilling down on the ANSI/TIA-568.2-D cabling standard
To help you deploy 28 AWG patch cords to support power delivery, we're explaining a few of the recommendations provided in this new TSB-184-A addendum.
1. Use Small Bundle Sizes
To maintain recommendations for temperature rise, 28 AWG cables must be grouped into small bundles. By keeping 28 AWG PoE patch cords in bundles of 12 or less, the impacts of cable temperature rise are diminished and allow you to stay within the recommended maximum temperature rise of 15 degrees Celsius. This assures proper heat dissipation and improves airflow and ventilation around the cables.
2. Maintain Separation Distance
For power delivery above 30W, and to further support airflow and the opportunity for heat dissipation, all 28 AWG cable bundles should be separated and spaced at least 1.5 inches apart from the outer edge to outer edge of each bundle.
3. Avoid Conduit/Enclosures and Overfilling
Because 28 AWG cables are only allowed in a channel as a patch cord, it's recommended that they not be placed in conduit or other enclosures where heat build-up could occur. In addition, cable management components should not be overfilled; otherwise, heat dissipation will be suppressed and cable temperature will rise above recommended levels.
Other Important Notes About 28 AWG Cable
Patch cords smaller in diameter than 28 AWG shall not be used to support the delivery of power. It's also important to note that 28 AWG cable cannot be used as horizontal or backbone cable – only as used patch cabling to connect an endpoint device to something else.
In cases where power isn't being distributed, there are no limitations to 28 AWG bundle sizes.
If you're ready to say "yes" to deploying 28 AWG patch cords in your upcoming PoE projects, Belden can act as your advisor. We'll help you decide whether 28 AWG patch cords will work in your environment, as well as offer hints and tips on how to deploy them to effectively and efficiently deliver power.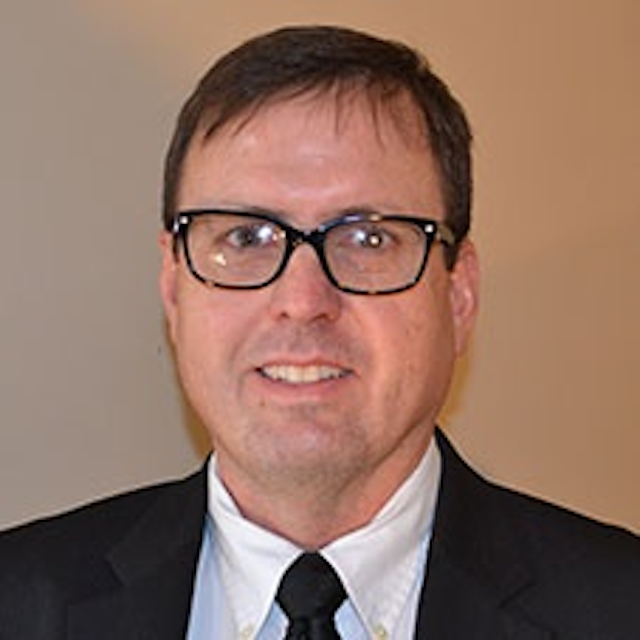 RON TELLAS joined Belden in 2016 to help define the roadmap of technology and applications in the enterprise. Prior to this, he developed cables and connectivity for Panduit and Andrew Corp. Ron Tellas is a SME in RF design and Electromagnetic Propagation and has BSEE from Purdue University, a MSEE from IIT, and a MBA from Purdue University.>