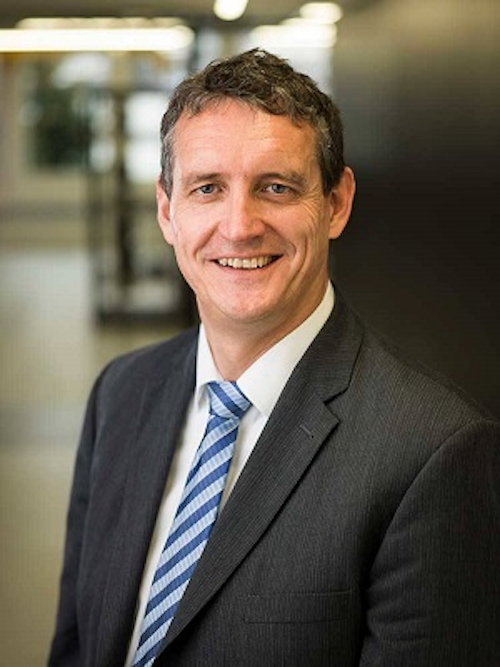 In its market outlook for 2019, Reichle & De-Massari (R&M) portrays this particular time in the industry as a decisive moment. The globally active developer and provider of cabling systems for high-quality network infrastructures therefore recommends being more precise than ever with forward planning for networks, whether for public broadband deployments, private data networks or data centers.
R&M says it splits the market into areas for public networks, data centers and local area networks (LAN). "Those planning and building networks today are now setting the course for several decades," contends R&M's chief marketing officer, Andreas Rüsseler. "Infrastructures for fiber-to-the-home, mobile communications, the cloud, smart business, smart factories, smart buildings, smart cities and a wide range of digital applications require a capacity for data traffic that will continue to develop dynamically for decades to come."
R&M predicts banks on way to becoming 'a 10 Gigabit society'
According to Rüsseler, there are several reasons for this:
• The digital revolution is changing requirements. From this, Rüsseler concludes: "Those planning networks today need to design them for a need that we've never seen before. It is essential, in every project and at every network level, to plan and build infrastructures for huge volumes of data and data transmission that is secure and instantaneous at all times."
• R&M anticipates that "extensive investments in blanket development will only pay off in the long term. Planners and network operators should therefore opt for long-lasting, high-quality products."
• The company further emphasizes that "valuable fiber-optic cables, which are used more and more frequently nowadays, should not need to be replaced after a few years just because they were inadequately measured to begin with."
New dimensions are now to be seen in all ICT infrastructure markets, notes Rüsseler.
"The long-term scale of the digital revolution cannot yet be seen in detail," he adds. "At the moment, however, many new technological concepts are coming into focus, bringing with them new opportunities and possibilities for the future."
Among these concepts? "Take the Internet of Things (IoT), for example," says Rüsseler. "Ultra-small sensors, switches, measuring devices, control systems, light sources, safety systems, blinds, heaters, air-conditioning systems, cameras or even medical devices are connected to the Internet. The IoT enables them to be managed efficiently. Data can be merged more easily and used for multiple functions."
R&M USA launches Mercury, high-density ribbon fiber platform optimized for data centers
"Another example is Blockchain, the tamper-proof data transaction system," Rüsseler continues. "It can protect money transfers, goods, merchandise, industrial and digital products, and much more. The technology is based on a cryptographic, continuous and remotely organized daisy-chaining of data sets," he explains. "It uses many data centers which work in parallel and permanently synchronize the blockchains via fast networks."
Those are just two of many examples, notes the R&M CMO. "Trends such as smart business, the smart factory, smart mobility, smart cities and smart buildings also have the potential to bring the Internet into all areas of life and increase the amount of digital information that people generate and move around in the long term," he adds.
The volume of data today lies at 2.5 quintillion bytes per day (a one with 18 zeros); around 90 percent of the world's data has been generated in the last two to three years. R&M notes that, per this and other information from Cisco's latest Visual Networking Index (VNI) analysis, that's just the beginning. The potential can be seen, for example, in data-hungry applications such as virtual and augmented reality. The VNI predicts that by 2022, that market will grow by 670 percent to US$209 billion, with the number of Internet users is increasing by 7 percent per year, and social media gaining 11 new users per second.
"These trends in the various segments of the connectivity market confirm our long-term expectations," concludes R&M's Rüsseler.
Learn more at at www.rdm.com.