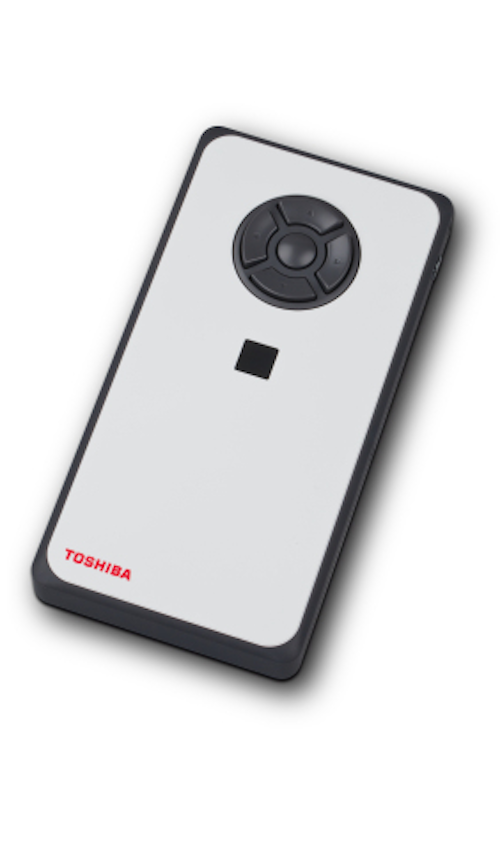 Toshiba's Client Solutions Division and Toshiba Client Solutions Canada Ltd, divisions of Toshiba America Information Systems, Inc., recently announced two new mini PC solutions—the dynaEdge Mobile Mini PC DE-100 and dynaEdge with Intel Unite solution. Both the dynaEdge Mobile Mini PC DE-100 ($619.99 MSRP) and dynaEdge with Intel Unite solution ($879.99 MSRP) are now available.
Per a press release, "Measuring 6.5 x 3.3 x 0.8 inches thin and weighing 10.9 ounces, Toshiba's dynaEdge Mobile Mini PC features the power of a 6th Generation Intel Core Processor and the productivity of Windows 10 Pro. This combination creates the ideal solution for constrained industrial and commercial environments, such as embedded control, digital signage, interactive kiosks and mobile applications. While the dynaEdge with Intel Unite also includes the same Intel and Microsoft technologies, it is designed to modernize conference rooms and collaborative workspaces through the adoption of Intel Unite collaboration software."
"The dynaEdge Mobile Mini PC and dynaEdge with Intel Unite represent our continued expansion beyond the traditional laptop form factor," said Carl Pinto, vice president, marketing and product development, Client Solutions Division, Toshiba America Information Systems, Inc. "The power and flexibility our newest innovation provides in its compact design appeal to the industrial and commercial sectors looking to implement specialized applications to improve efficiencies and methodologies within their specific businesses."
Toshiba adds, "Unlike competitive mini PCs, the dynaEdge solution features a replaceable Lithium-Ion battery to create a truly powerful mobile computing solution capable of functioning in any workplace environment. Toshiba designed the dynaEdge with a five-button, on-device Navigation system to enable Up/Down, Left/Right toggles as well as an Enter button. The mobile mini PC is ideal for implementation in applications. Toshiba developed both dynaEdge solutions to meet the performance demands of the modern workplace through the adoption of 6th Generation Intel Core M Processors, Intel HD Graphics, Windows 10 Pro, a variety of solid state drive options and up to 16GB of on-board LPDDR3 memory to rival the performance of a contemporary laptop. From a connectivity standpoint, Toshiba equipped both devices with Intel Dual Band Wireless-AC 8260 802.11ac Wi-Fi and Bluetooth technologies.
Like all of Toshiba's business laptops, the dynaEdge is designed, engineered and tested in dedicated Toshiba facilities to deliver greater peace of mind and proven reliability. Toshiba tested the dynaEdge in environments with extreme temperatures, vibration, shock, humidity, altitude, drops, dust and solar radiation. For the dynaEdge the ability to expand is essential and Toshiba outfitted the solution with the full suite of ports including a USB-C port, USB 3.0 port, a microSD Card Slot and headphone/mic combo port. The USB-C port features reversible plug orientation and supports Display out as well as USB 3.1 Gen Data transfer capabilities. Toshiba will bundle the Mobile Mini PC with a USB Wireless Keyboard and Mouse as well as the company's new USB-C Travel Adapter delivering the following ports: RGB, HDMI, USB and LAN. Even with an ultra-compact form factor, Toshiba still armed its dynaEdge solutions with an advanced array of security measures, including a security lock port, proprietary BIOS, fingerprint sensor4 and Trusted Platform Module (TPM) 2.0 with Intel vPro technology to help guard against physical theft and data breaches."
Both the dynaEdge Mobile Mini PC and dynaEdge with Intel Unite solution are available for purchase from Toshiba's network of resellers and CDW. For additional customization, both products are part of Toshiba's Build-to-Order (BTO) program which allows organizations to select the right CPU, memory, storage and security capabilities to best suit their particular needs. For more information on TAIS visit us.toshiba.com.