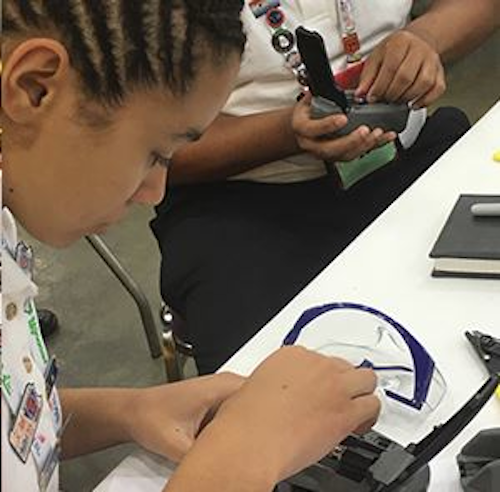 ETA International recently announced results from the National Telecommunications Cabling Championship, held as part of the SkillsUSA National Leadership and Skills Conference held June 20-22. ETA International sponsored the telecommunications cabling competition for the 13th consecutive year.
"The philosophy of the championships is to reward students for excellence, to involve industry in directly evaluating student performance and to keep training relevant to employers' needs," ETA International said. "This philosophy is the guiding principle that inspires ETA International to continue to sponsor the National Telecommunications Cabling Championship."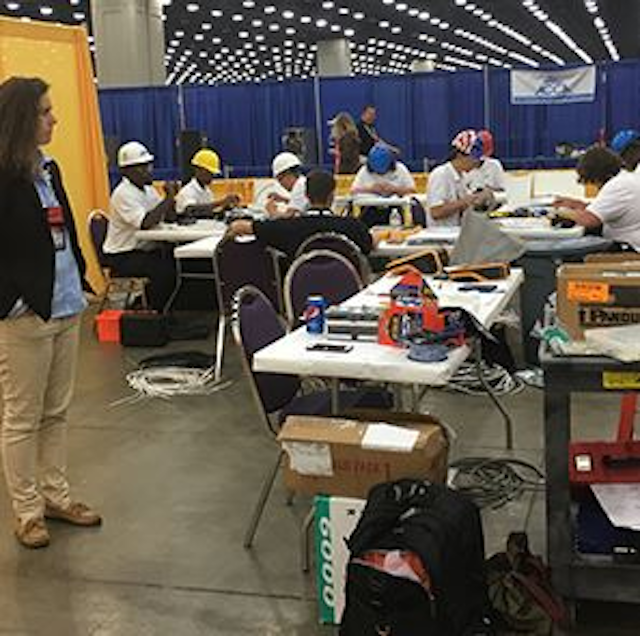 The competition was divided between students from secondary schools and students from post-secondary schools.
The association added that the championship uses "many of the competencies and hands-on skills that make up ETA's Data Cabling Installer and Customer Service Specialist certifications. Students interested in voice and data network cabling and installation soon find out that industry indicates 80 percent of the problems in computer networks, security systems installations and others are caused by cabling connector issues and not computers, servers, switches, etc. This competition tests to worldwide industry standards related to cabling for data and voice connections, physical and logical networks and signal transmission. Contestants demonstrate skills in fiber and copper cable termination, pulling and mounting cable, patch panel installation and termination, installing jacks, cable testing and troubleshooting, and providing customer service. Both copper and fiber-optic cable are represented. The contest stresses safety in all activities."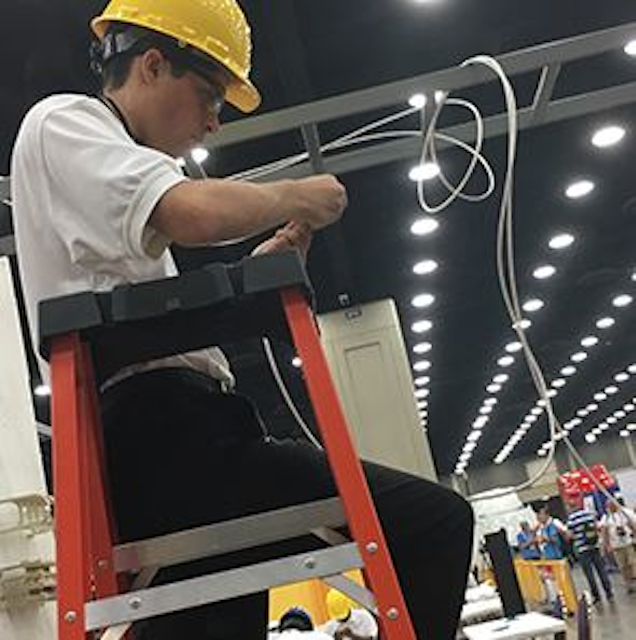 It assessed skills in the areas of 25-pair cable installation, cable termination, copper and fiber cable construction, copper and fiber troubleshooting, and technical support. Each area rotation was 90 minutes in duration.
The medalists were as follows.
Secondary—Gold: Mason Woozley, Dennis Technical Education Center, Boise, ID; Silver: Joshua Ward, Weaver Academy, Greensboro, NC; Bronze: John Boris Paris, ESC Sup Voc Metropolitana Miguel Such, Rio Piedras, PR.
Post-Secondary—Gold: Tyler Dionne, Manchester Community College, Manchester, NH; Silver: William Carriker, Stanly Community College, Albermarle, NC; Bronze: David Rucker, College of Western Idaho, Nampa, ID.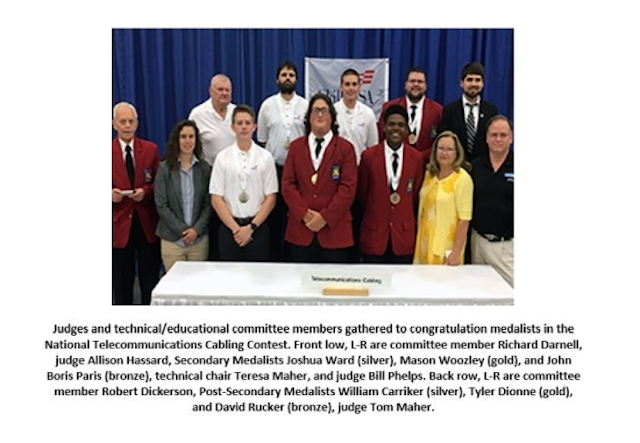 "The contests are planned by the Skills Technical Committee and designed to test the aptitude needed for successful entry-level performance in the field," ETA International explained. "The National Education Team and the Technical Team from industry developed the Telecommunications Cabling contest content, built and set up the rotation areas, as well as conducted both the orientation and competition. All contests are run with the help of industry, trade associations, and labor organizations, and test-competencies are set by industry. In addition, leadership contestants demonstrated their skills, which includes extemporaneous speaking and conducting meetings by parliamentary procedure."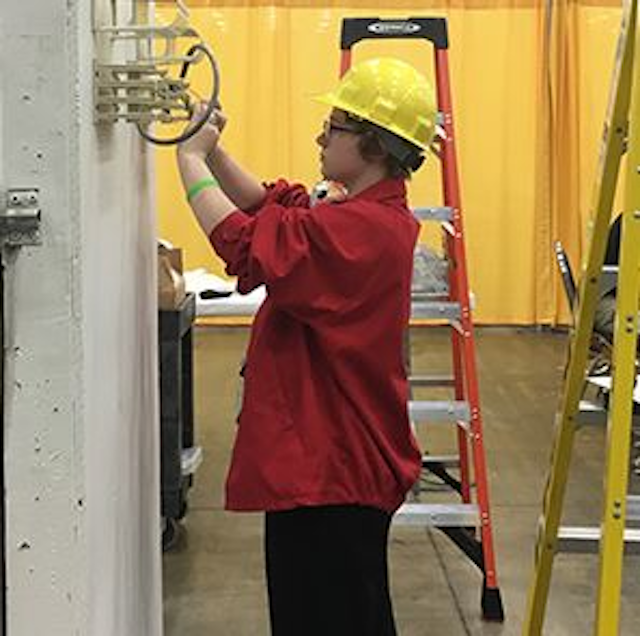 ETA International pointed out the following organizations that provided support for, and contributed to, the competition: Dymo, eITprep, Corning Optical Communications, CWA, Panduit, Fluke Networks, Cisco, Kobalt Tools, Light Brigade, Keysight Technologies, Southwire, Milwaukee Tools, Wiley Publishing, MetroNet, Bland Technologies, and BICSI.
National technical and educational committee members for the Telecommunications Cabling Championship were Teresa Maher (technical chair) of ETA; Robert Dickerson, retired from the NC Department of Public Instruction; Richard Darnell of CommScope; Dan Parmer of Stanly Community College in NC; Jeff Searingen of Stanly Community College in NC; and Dede Starnes of Corning Optical Communications. ETA International also extended thanks to the Telecommunications Cabling Championship judges: Bill Phelps, Dymo; Nick Hart, Bland Technologies; Tom Maher, MetroNet; Allison Hassard, Swift Inc.; Derek Benson, Corning Optical Communications; Mark Damiter, Corning Optical Communications.