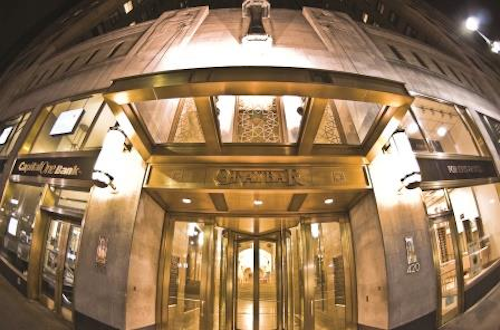 Graybar (St. Louis), a North American distributor of electrical, communications and data networking products and related supply chain management and logistics services, has announced several changes to its leadership team, effective May 1, 2017.
"We believe these changes will bring us closer to our customers and accelerate our long-term growth and profitability," said Kathleen M. Mazzarella, Graybar's chairman, president and CEO. "We are committed to strengthening our position in the supply chain by investing in people and service capabilities, while pursuing acquisitions and focusing on digital innovation. These new assignments align our leadership team for successful execution of these strategic priorities."
Per a company press release, the new appointments are as follows:
-- David G. Maxwell has been named senior vice president - sales. In this new role, he will lead the development and implementation of Graybar's sales strategy. Maxwell has worked for Graybar for 30 years and is currently regional vice president for the company's western region. He also serves on Graybar's board of directors.
-- Dennis E. DeSousa has been appointed regional vice president for the western region. He will oversee the company's California, Dallas, Minneapolis, Phoenix, Seattle and St. Louis districts, as well as its two most recent acquisitions, Advantage Industrial Automation and Cape Electrical Supply. DeSousa has more than 36 years of industry experience and currently leads Graybar's efforts to drive growth through acquisitions.
-- William P. Mansfield has been named senior vice president - marketing. He will lead Graybar's marketing efforts, with an emphasis on strategic growth opportunities and digital transformation of the customer experience. A 29-year Graybar veteran, Mansfield is a member of Graybar's board of directors and currently serves as senior vice president, sales and marketing.
"Dennis will work closely with Bob Lyons, regional vice president of the eastern region, to raise the bar on performance and provide customers with exceptional service across all of our locations," Graybar's Mazzarella continued. "Likewise, Bill and Dave will work together to bring innovative supply chain services to our current customers, while expanding our reach with new customers. We will also continue to explore potential acquisitions and new opportunities to drive our long-term success."
For more information, visit www.graybar.com or call 1-800-GRAYBAR.
Search the Cabling Installation & Maintenance Buyer's Guide for companies, new products, press releases, and videos: