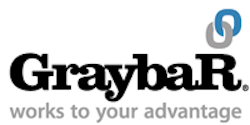 Graybar announced on Aug. 13 that it has completed the amendment and extension of its unsecured revolving credit facility. The amendment, among other things, extended the company's five-year revolving credit facility, increased the availability to $750 million, and increased the accordion feature to $375 million. The new facility matures in August 2023 and will support Graybar's general working capital needs as well as its growth initiatives.
"This financing agreement gives Graybar additional flexibility to invest in innovation and accelerate our growth," said Graybar's senior vice president and chief financial officer, Randy Harwood. "We remain committed to serving our customers and managing our business wisely as we pursue strategic opportunities that will transform our company for the future."
Related: Graybar appoints new VP of strategic accounts
Bank of America Merrill Lynch was the lead institution in the transaction, serving as the left lead arranger and sole bookrunner. Bank of America Merrill Lynch, JPMorgan Chase Bank, N.A., Wells Fargo Securities, LLC, PNC Capital Markets LLC, U.S. Bank National Association, BMO Capital Markets Corp., and Fifth Third Bank acted as joint lead arrangers. Regions Bank, Branch Banking and Trust Company, Commerce Bank, and Comerica Bank also participated in the transaction.
In connection with the amendment, Graybar also amended each of its uncommitted $100 million private placement shelf agreements to conform those agreements to specified changes in the amended credit agreement, and to extend the issuance period under one of the shelf agreements from September 2019 to August 2021.
Graybar, a Fortune 500 corporation and one of the largest employee-owned companies in North America, is a leader in the distribution of high quality electrical, communications and data networking products, and specializes in related supply chain management and logistics services. Through its network of nearly 290 North American distribution facilities, it stocks and sells products from thousands of manufacturers. For more information, visit www.graybar.com or call 1-800-GRAYBAR.