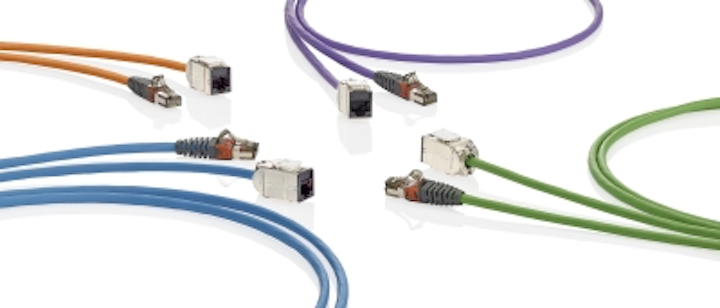 Leviton recently announced that it expanded the capabilities of its EU Data Center Factory—headquartered in Glnrothes, Scotland—to include made-to-order (MTO) shielded and unshielded twisted-pair cords for consolidation points (CPs).
Dean Lipke, vice president of copper systems for Leviton Network Solutions, commented, "IT managers need customizable infrastructure solutions that offer consistent, repeatable performance with the ability to reduce field deployment time. High-performance preterminated copper CP cords are an important part of today's data center and enterprise network design. When paired with our EU-manufactured copper and fiber MTO offerings, our customers benefit from quick order turnaround and network deployment throughout Europe."
The cords are available as Category 6A U/FTP zone cable, Category 6A S/FTP, and Category 6 U/UTP in lengths of 2 to 50 meters "to allow multi-connector channels to be created while delivering reliable, superior performance," the company said—adding that its Category 6A shielded zone cable has a small diameter and light weight.
The cords are manufactured with Construction Products Regulation (CPR) EuroClass ratings Eca, Dca, Cca and B2ca, and meet structured cabling standard requirements specified in ISO/IEC 11801, EN 50173-1, TIA-568, IEC 24764, EN 50173-5, and TIA-942. They are available with Leviton's Atlas-X1 and eXtreme connectivity options.
Leviton's other preterminated product offerings include shielded copper trunks and fiber trunks.