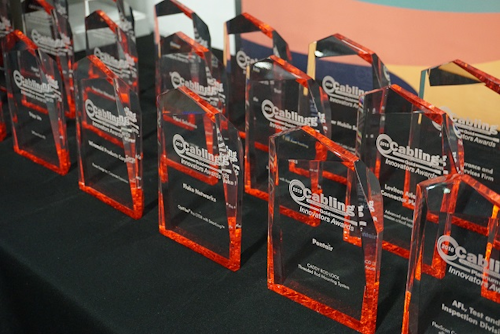 At the BICSI 2018 Fall Conference and Exhibition on Sept. 11 in San Antonio, Texas, Cabling Installation & Maintenancemagazine and CablingInstall.com presented their annual Cabling Innovators Awards, celebrating the year's most-innovative applications of cabling and communications technology products, applications and projects.
New for 2018, the Cabling Installation & Maintenance Innovators Awards featured 10 submission categories for products and applications -- including one for Splicing And Termination Equipment. As defined by the program, "The tools and devices used in the process of cable termination and splicing are featured here. Fusion splicers and mechanical splices, closures/trays, cleavers, and fiber cleaning and inspection equipment are among the products for fiber termination. Also in this category are crimpers, punchdown tools, and any other toolbelt items used in the termination process."
In the category of "Splicing and Termination Equipment," this year's Cabling Innovators Awards honorees are as follows: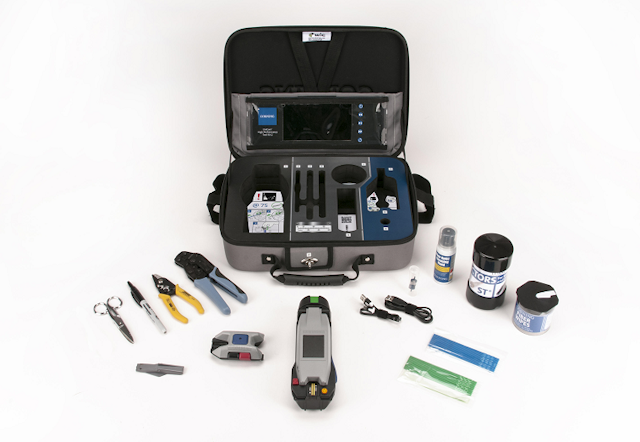 Cabling Innovators GOLD Honoree: Corning
Award Category: Splicing And Termination Equipment
UniCam High-Performance Toolkit 2. The UniCam High-Performance Toolkit 2 reduces the amount of time required to terminate a single connector and provides operational feedback and guidance throughout the termination process.Termination speeds are 25 percent faster by reducing the number of steps in the process.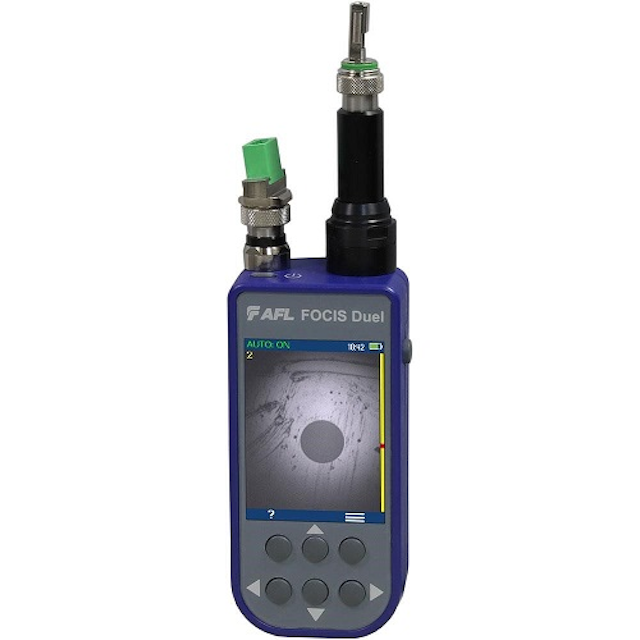 AFL unveils FOCIS Duel fiber inspection microscope
Cabling Innovators SILVER Honoree: AFL
Award Category: Splicing And Termination Equipment
FOCIS Duel Fiber Optic Connector Inspection System. AFL's FOCIS Duel fiber optic connector inspection system is the world's first handheld, wireless, auto-focusing video microscope probe with two inspection ports. It is known that approximately 80% of all fiber optic network failures are related to contaminated (debris or scratches) connector endfaces - FOCUS Duel is intended for use by all fiber optic network maintenance personnel to observe and document connector endface contamination. The FOCIS Duel tool is an extension of the award-winning FOCIS Flex inspection probe, and shares the mobile smart device app software (both iOS and Android) and aeRos cloud-based workflow management platform software with FOCIS Flex.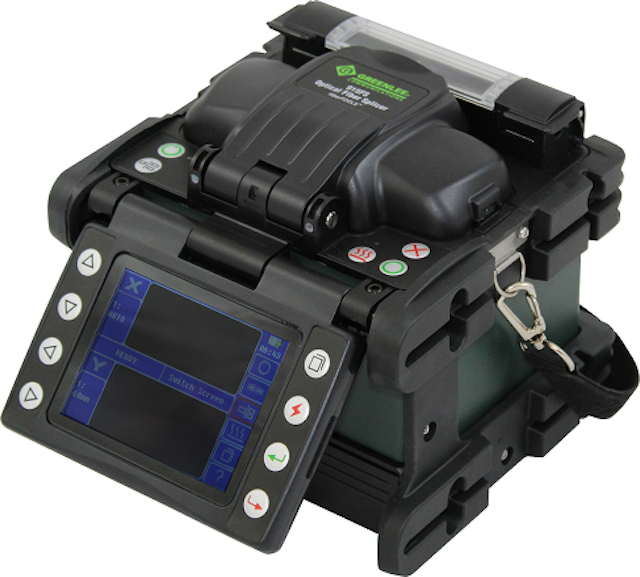 Cabling Innovators SILVER Honoree: Greenlee Communications
Award Category: Splicing And Termination Equipment
915FS. The 915FS Active Clad Fusion Splicer allows the technician to reliably fuse fiber-optic cables with low splice losses in the most demanding environments. Outperforming V-Groove splicer technology with its three axis alignment, the 915FS is the smallest and lightest active clad fusion splicer in traditional format with IP52 ingress protection rating, resistant to dust and water. It is designed to meet virtually any FTTx installation both indoors and out and can be used for P2P installations including back-haul, cellular and LAN.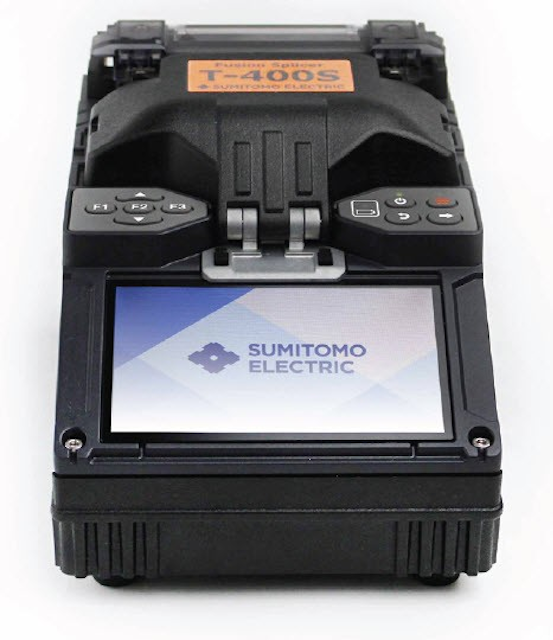 Cabling Innovators SILVER Honoree: Sumitomo Electric Lightwave Corp.
Award Category: Splicing And Termination Equipment
Lynx T-400S Connectorizer. FTTx in One Machine. Simple Operation, Brand-new User Interface. Sumitomo Electric Lightwave (SEL) was awarded for its T-400S Active Clad Alignment Fusion Splicer. This splicer integrates within one unit functions to accomplish all FTTx splicing initiatives in the field. The new splicer features a simplified user interface. "Consistent and quality low loss splicing and the compatibility with SEL's Lynx2 Splice-On Connecter make this splicer an economical choice for reliable deployments," asserts the company.
"The Cabling Innovators Awards program judging panel consisted of cabling and communications system specifiers, designers, integrators and managers with vast professional experience," comments Alan Bergstein, publisher of Cabling Installation & Maintenance. "This prestigious program allows Cabling Installation & Maintenance to celebrate and recognize the most innovative products and services in the structured cabling industry. Our 2018 Honorees are an outstanding example of companies who are making an impact in the industry."