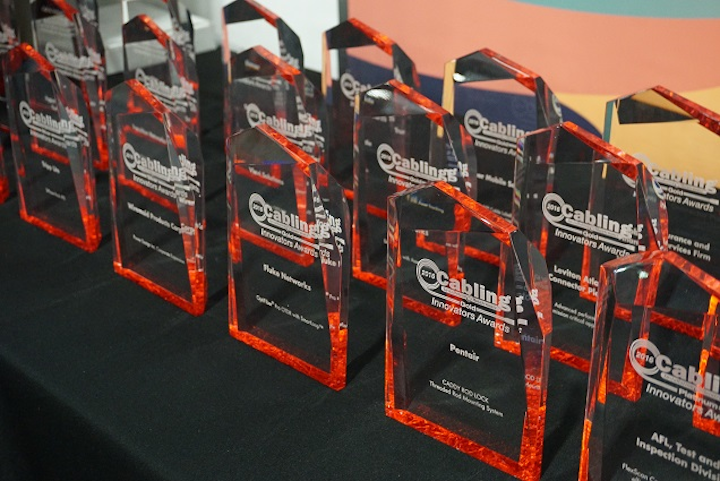 At the BICSI 2018 Fall Conference and Exhibition on Sept. 11 in San Antonio, Texas, Cabling Installation & Maintenancemagazine and CablingInstall.com presented their annual Cabling Innovators Awards, celebrating the year's most-innovative applications of cabling and communications technology products, applications and projects.
New for 2018, the Cabling Installation & Maintenance Innovators Awards featured 10 submission categories for products and applications -- including one for Value-Added Programs. As defined by the awards program, "If your organization has launched a program that improves or enhances the way ICT professionals carry out their work, it's worthy of recognition in this category. Anything from a warranty program, to an as-a-service offering, to training and education offerings can be entered here.​"
In the category of "Value-Added Programs," this year's Cabling Innovators Awards honorees are as follows:

Cabling Innovators PLATINUM Honoree: CommScope
Award Category: Value-Added Programs
Application Assurance. CommScope has a 25-year warranty like everyone else. It covers the basics and provides assurances that CommScope parts in a system will work the way it says it will. Here's the part worthy of award status: CommScope doesn't just offer a warranty on parts. The CommScope's SYSTIMAX System Warranty offers warranty protection for the performance of the entire network infrastructure system, including compatibility with applications the system is designed to support! This is not simply about product specifications – but the entire system, including the applications it is designed to support.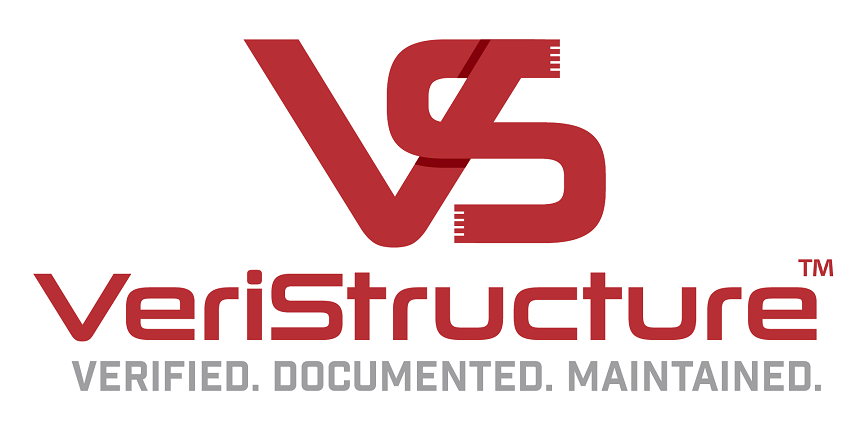 Cabling Innovators PLATINUM Honoree: Concert Technologies, Inc.
Award Category: Value-Added Programs
VeriStructure (Infrastructure Verification as a Service).VeriStructure is the ICT industry's first Infrastructure Verification as a Service program. Through a 3-phase approach, VeriStructure is able to accurately survey and document an infrastructure, then turn that documentation into an actionable database of records, which is updated as work is performed, for the remainder of the infrastructure's lifespan. This approach, consisting of an Assessment, a Survey, and, finally, Ongoing Maintenance, splits the overall process into manageable pieces, with the resultant data of each phase building upon its predecessor, to culminate in the development of a total infrastructure database.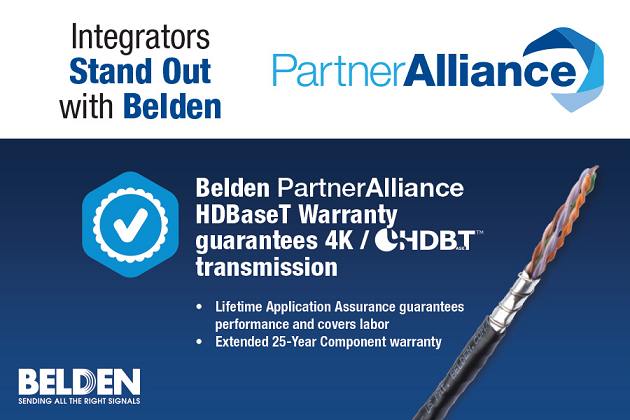 Cabling Innovators GOLD Honoree: Belden Inc.
Award Category: Value Added Programs
Belden PartnerAlliance HDBaseT Warranty. The PartnerAlliance HDBaseT Warranty allows qualified Belden PartnerAlliance AV Integrators to provide their clients with assurance that their installed cabling systems will be free of defects for 25-years, including a Lifetime Application Assurance Program, which covers system performance and labor.

Cabling Innovators SILVER Honoree: CommScope
Award Category: Value-Added Programs
CommScope Infrastructure Academy. With its Infrastructure Training, CommScope offers flexible online instruction to suit whenever and wherever people and their teams work best. This flexibility saves time and budget, and increases productivity. Technicians, installers, engineers and integrators alike are provided a comprehensive selection of courses that provide in-depth training on today's advanced wireless, broadband and enterprise solutions.
"The Cabling Innovators Awards program judging panel consisted of cabling and communications system specifiers, designers, integrators and managers with vast professional experience," comments Alan Bergstein, publisher of Cabling Installation & Maintenance. "This prestigious program allows Cabling Installation & Maintenance to celebrate and recognize the most innovative products and services in the structured cabling industry. Our 2018 Honorees are an outstanding example of companies who are making an impact in the industry."