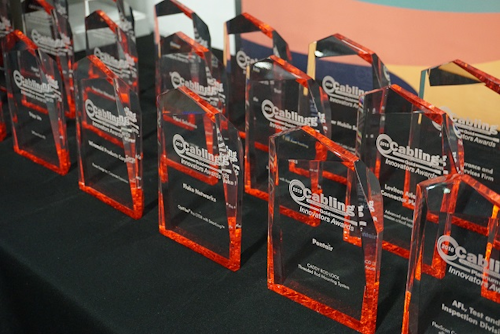 At the BICSI 2018 Fall Conference and Exhibition on Sept. 11 in San Antonio, Texas, Cabling Installation & Maintenancemagazine and CablingInstall.com presented their annual Cabling Innovators Awards, celebrating the year's most-innovative applications of cabling and communications technology products, applications and projects.
New for 2018, the Cabling Installation & Maintenance Innovators Awards featured 10 submission categories for products and applications -- including one for Specialized Equipment & Materials. As defined by the program, "The Specialized Equipment & Materials category recognizes some of the specialty tools that ICT professionals use in the planning and execution of projects. Software packages like project estimating are included, as well as software programs that conduct site surveys for wireless-system deployments. BIM software and other project-design tools also fit in this category."
In the category of "Specialized Equipment & Materials", this year's Cabling Innovators Awards honorees are as follows: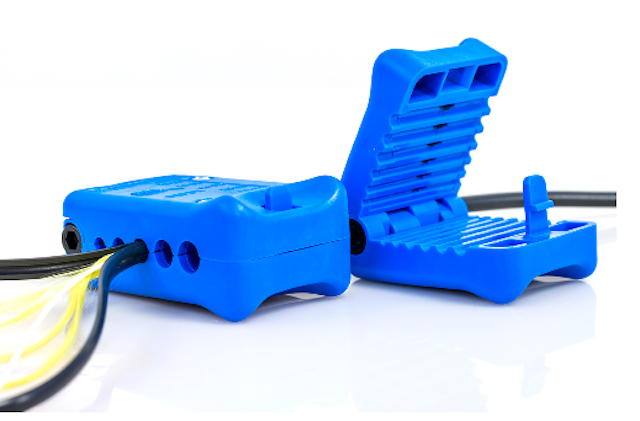 Cabling Innovators GOLD Honoree: Jonard Tools
Award Category: Specialized Equipment & Materials
MS-6 MidSpan Slitter. The MS-6 and MS-26 Mid Span slitters are designed to provide easy access in fiber cables and loose tube buffers ranging in sizes from 1.2mm to 6.8mm.

Cabling Innovators GOLD Honoree: Paige DataCom Solutions
Award Category: Specialized Equipment & Materials
BuckSaver, Gate System, and Wireless Bucksaver Suite of Products. Designed for companies with outside inventory, the Bucksaver cable is a soft flexible cable rated for outside use that comes in 15' (or custom length) sections that quickly connect together to form a security "chain" that ties into the security alarm panel of a facility, allowing the equipment to be secured in place. The Gate System is a slightly modified version of this product that attaches gates, tractor-trailer doors, and fences to the same system. The cables can be daisy chained up to 3000' and the wireless version of the sytem can cover up to (32) 15' loops per wireless transceiver.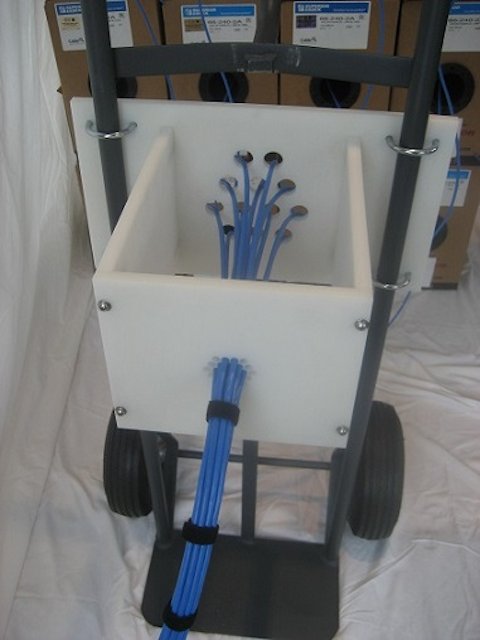 Cabling Innovators GOLD Honoree: Tantus Enterprises, LLC
Award Category: Specialized Equipment & Materials
The Bundlizer. The patented Bundlizer eliminates the pain and cost of conventional bundling methods by bundling the cables while they are being pulled. The Bundlizer allows the contractor to enjoy a significant time and cost savings while delivering a picture perfect installation.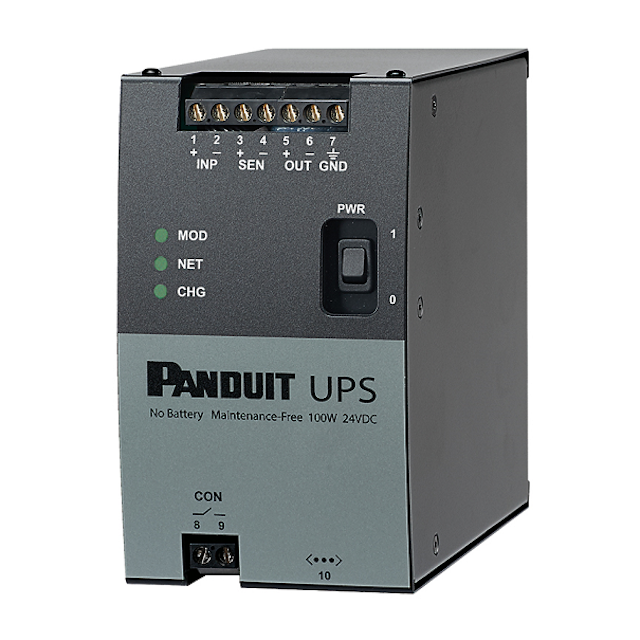 Cabling Innovators SILVER Honoree: Panduit
Award Category: Specialized Equipment & Materials
Industrial Network Uninterruptible Power Supply (UPS).The Industrial Network UPS provides uninterrupted power for critical applications including managed network switches, micro PLCs, and HMIs deployed on the factory floor. Like its previous model, this enhanced UPS uses ultracapacitor technology instead of batteries, eliminating the number-one cause of conventional UPS failures. This lowers the risk of downtime by up to 40% to keep key equipment in facilities operating at full capacity. The no-battery design also makes the device maintenance-free, providing two times greater ROI and 50-70% lower cost of ownership than an ordinary UPS. Based on industry feedback for improved capacity, the new UPS supports multiple devices with a combined power input of 100W.
"The Cabling Innovators Awards program judging panel consisted of cabling and communications system specifiers, designers, integrators and managers with vast professional experience," comments Alan Bergstein, publisher of Cabling Installation & Maintenance. "This prestigious program allows Cabling Installation & Maintenance to celebrate and recognize the most innovative products and services in the structured cabling industry. Our 2018 Honorees are an outstanding example of companies who are making an impact in the industry."