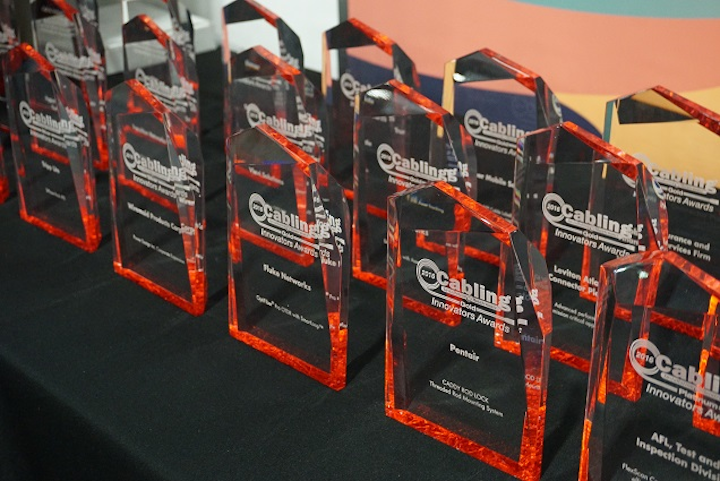 At the BICSI 2018 Fall Conference and Exhibition on Sept. 11 in San Antonio, Texas, Cabling Installation & Maintenancemagazine and CablingInstall.com presented their annual Cabling Innovators Awards, celebrating the year's most-innovative applications of cabling and communications technology products, applications and projects.
New for 2018, the Cabling Installation & Maintenance Innovators Awards featured 10 submission categories for products and applications -- including one for Cable Protection and Management. As defined by the program, "Cable Protection and Management entails products and systems that help ensure the security of an installed cabling plant, or that facilitate the identification of cables, ports, and connections. Entrants into this category can include cable labeling equipment, intelligent infrastructure management systems, DCIM programs, grounding and bonding equipment, and AC-power-related systems such as surge-protection devices. This is also the category for products like hook-and-loop fasteners and cable ties."
In the category of "Cable Protection and Management", this year's Cabling Innovators Awards honorees are as follows: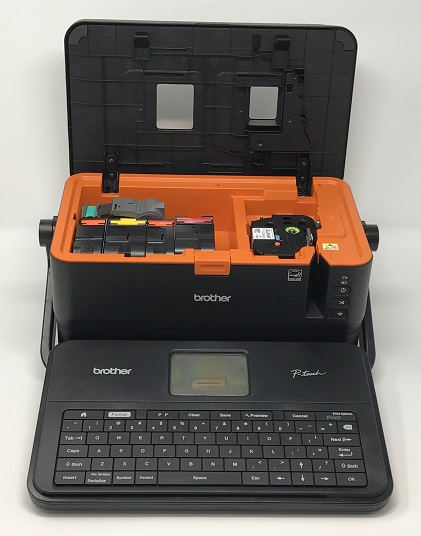 Cabling Innovators SILVER Honoree: Brother Mobile Solutions
Award Category: Cable Protection and Management
Brother PT-E800W Industrial Labeling System. The Brother PT-E800W industrial labeling system is a wireless, transportable, on-demand print-and-laminate labeling solution, and a significant advancement in on-demand labeling technology. The PT-E800 makes it easy to design and print professional laminated thermal transfer labels with logos, symbols, QR codes, barcodes and other tracking data. Designed to fulfill a diverse range of labeling needs in manufacturing, electronics, industrial machinery, warehouse, harsh and outdoor environments, telecommunications, and more, the PT-E800W is a versatile, self-contained, fully transportable desktop labeling system. It is ideal for labeling applications requiring premier print quality, superior adhesion and extreme durability ‒ all at an excellent price/performance value.
Cabling Innovators SILVER Honoree: Chatsworth Products, Inc. (CPI)
Award Category: Cable Protection and Management
eConnect Electronic Access Control (EAC). CPI's eConnect EAC is an economical networked locking solution that works with the company's new-generation eConnect PDUs to support the three key elements of remote management at the cabinet level: power management, environmental monitoring and physical access control. This integrated PDU-based cabinet ecosystem uses a single network connection and one interface to monitor all three elements, greatly simplifying rack management. Through the eConnect interface, administrators are able to remotely program, monitor and control each cabinet access for security and regulatory compliance purposes.The interface keeps logs by user and records every access attempts—including tampers—in an easily exportable report. The validation of a person trying to access the cabinet utilizes the same RFID cards that are used for building access. However, EAC integrates with DCIM, putting the control of security into the hands of IT.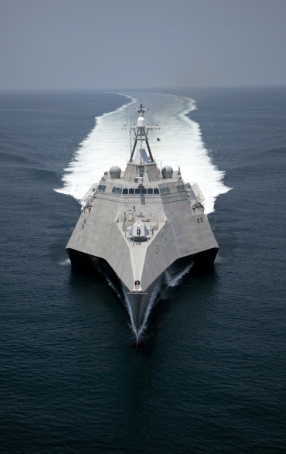 Cabling Innovators SILVER Honoree: Comtran Cable
Award Category: Cable Protection and Management
DEFENSE-LINK Cable Assemblies. Comtran prides itself on taking the guesswork out of shipboard cable installation. The company recently honed the development process of an assembly line suitable for use in military applications approved by Navy Sea Systems Command (NAVSEA). The project's specified cable assemblies utilize Comtran Cable's DEFENSE-LINK MIL-DTL-24643 and ANSI/TIA/EIA-568 C.2 compliant network communications cables with approved RJ-45 connectors from Metz-Connect, providing a plug and play alternative to traditional onboard installation methods. Key benefits to these assemblies include reductions in installation time, scrap, testing, and troubleshooting, which lead to overall cost savings for the installer.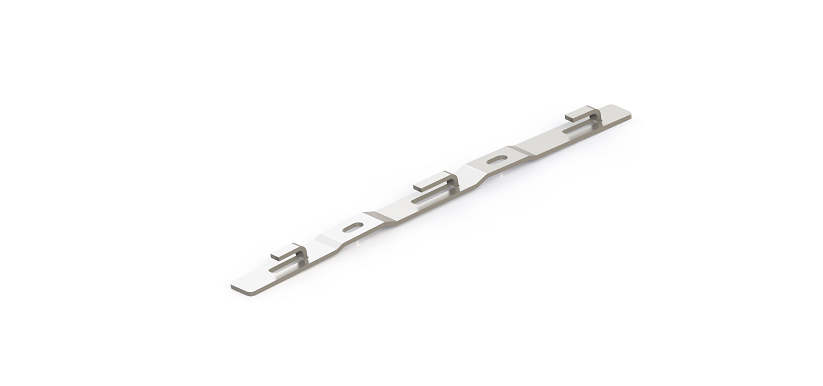 Cabling Innovators SILVER Honoree: Cope (klunk & millan)
Award Category: Cable Protection and Management
Cope Quick-Latch. product can save technicians up to 40% in installation times connecting sections of wire basket together. Though the typical Cope Wire Basket design comes with a pre-attached splice plate, multiple field cuts or manufacturing fittings can leave perfectly usable pieces of wire basket without any splice bar. Using the Quick-Latch is a great way to utilize these pieces and eliminate cost, labor, and time when splicing these parts together.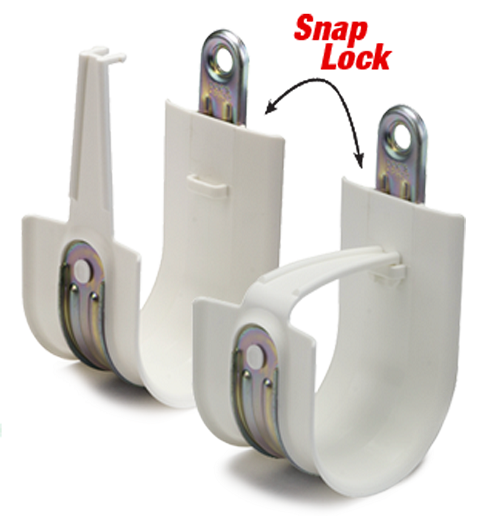 Cabling Innovators SILVER Honoree: Platinum Tools
Award Category: Cable Protection and Management
HPH J-Hooks. The "High Performance Hybrid" J-Hooks are built with a steel over-molded, slick bur free surface, plus a snap-lock retainer to secure cabling. Meets all industry standards. 2" wide, designed with a reusable Snap-Lock latch for securing cable, UL listed and Plenum rated.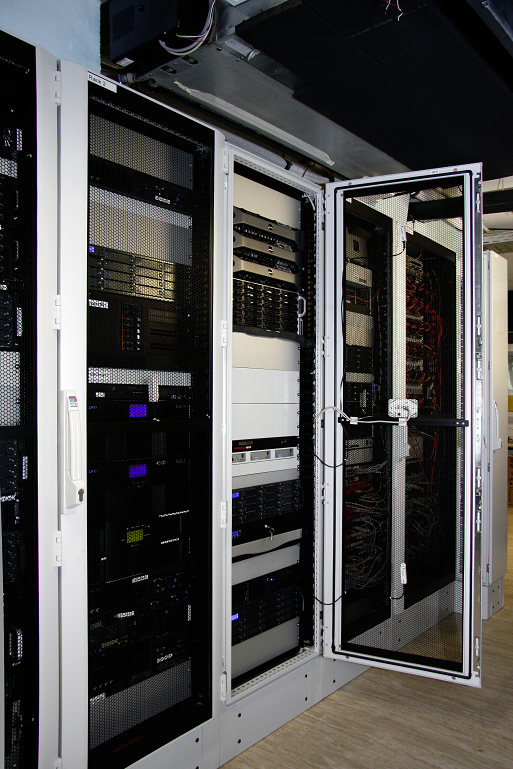 Cabling Innovators SILVER Honoree: Rittal
Award Category: Cable Protection and Management
Rittal TS IT Modular Enclosure. Frequently, air-tightness and a defined air pressure must be maintained to prevent warm air and cool air from mixing. Rittal kept this in mind when designing the TS IT server enclosure. It supports air circulation in diverse configurations – in conjunction with the corresponding cable installation components. With the TS IT enclosure, the rear mounting angles can be infinitely positioned, so every possible 19" spacing is feasible. All positions are marked and numbered sequentially; there is no longer any need to count the suitable distances. Through lateral offsetting, asymmetric interior installation is possible, for example, in order to separate power and network cables from each other.
"The Cabling Innovators Awards program judging panel consisted of cabling and communications system specifiers, designers, integrators and managers with vast professional experience," comments Alan Bergstein, publisher of Cabling Installation & Maintenance. "This prestigious program allows Cabling Installation & Maintenance to celebrate and recognize the most innovative products and services in the structured cabling industry. Our 2018 Honorees are an outstanding example of companies who are making an impact in the industry."