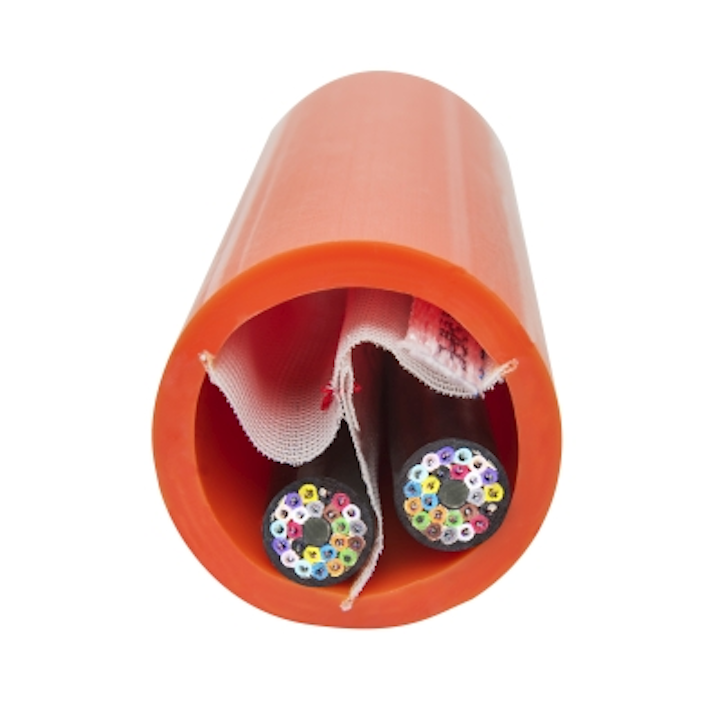 Milliken recently announced the 3-cell Vis Divide, a segmented high-density polyethylene (HDPE) rigid conduit that provides three dedicated pathways for the placement of multiple cables in a single conduit. Previous versions of the Vis Divide have two available pathways.
"Our 3-cell Vis Divide is a direct result of the problem-solving attitude that this company is built on," said Dale Willis, general manager of Milliken Cable Management. "With three pathways, we are giving customers, who would normally install one cable into a conduit, more flexibility for future growth and expansion. We're committing to staying in tune with the industry to provide smart, practical solutions that increase productivity and efficiency."
Milliken explained that the fabric divider molded into the Vis Divide conduit helps improve efficiency by using all the available space within the conduit while avoiding the risk of cable-over-cable damage. "The extra pathways in the 3-cell Vis Divide allow for ease of futurization by eliminating the need to install new conduits," the company added. "The installation of Vis Divide is similar to a traditional HDPE conduit, requiring no special equipment or training. For installation ease, each pathway in Vis Divide comes via color-coded Vis pulling tape already installed."
The 3-cell Vis Divide is available now.