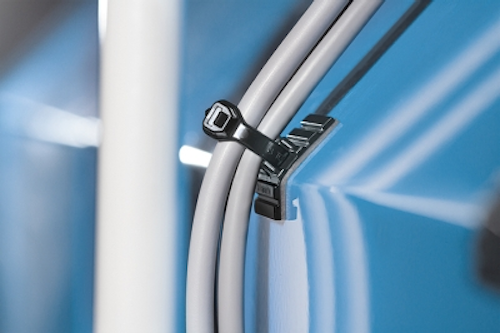 HellermannTyton recently introduced FlexTack, a line of adhesive cable-tie mounts designed to adhere to curved and moderately angled surfaces. Available now, FlexTack mounts enable installers to route cables, wires, and hoses along areas that were once considered off-limits, the company said.
"The mounts incorporate a high-bond acrylic adhesive pad on one side and a four-way cable tie channel on the other," HellermannTyton said. "FlexTack is designed to work with 18- to 50-pound cable ties."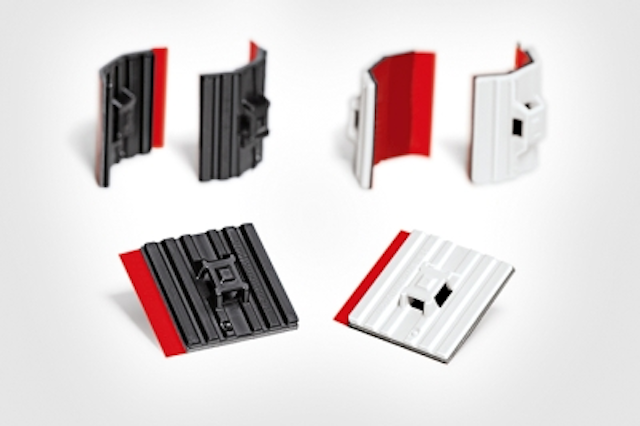 The mounts are designed for use on varnished, powder-coated, bare-metal or plastic surfaces. They are made of heat-stabilized PA66 nylon, HellermannTyton added, and is available in black and white.
Jessica Leverance, associate product manager for HellermannTyton, said, "We've made it possible to mount bundles nondestructively in places where, traditionally, only a screw mount would do the job. This will come as great news to OMEs in several electrical markets, such as appliance and machine builders."