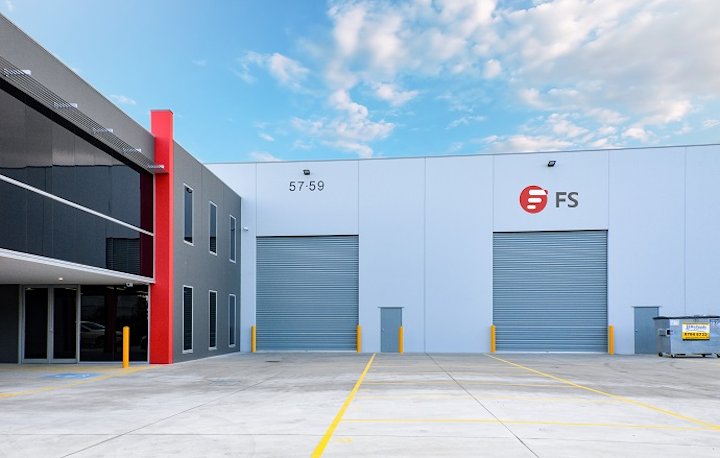 FS.com-Fiberstore (FS), a supplier of comprehensive data center, enterprise and optical transmission network solutions, recently announced its opening of several new sales and distribution facilities located in the UK, Australia and Singapore.
On May 28th, it was announced that FS had expanded to open a new branch in Birmingham, UK. The address of the new branch office is 45 Church Street, Birmingham, B3 2RT (Tel: +44 (0) 121 493 9958).
"Our Birmingham office marks the third of FS.com's oversea branches, following the successful operation of our Seattle and Munich warehouses," said a company spokesperson. "The new office will be able to more efficiently handle customers' demand for fine products, prompt delivery and quality services, all of which are now conveniently available for clients in UK and Europe."
On June 28, FS announced the opening of a new warehouse in Melbourne, Australia (pictured), to offer fast delivery service of fiber-optic transceivers and DAC cables, as well as other products, for local clients. The new facility's exact address is 57-59 Edision Rd, Dandenong South, VIC3175, Australia ABN 71 620 545 502 (Tel: +61 3 9693 3488).
The company says the set-up of its Australian (AU) warehouse allows customers to receive in-stock orders on the same day or next business day. Orders of A$99 or over with eligible items dispatched from the AU warehouse can enjoy free delivery by Fastway courier. The company's "Delivery Rates & Polices" page illustrates the details of Melbourne warehouse delivery.
On Sept. 14, the opening of an FS branch in Singapore, one of the two biggest international financial centers in Asia, was also announced. The address for this branch office is 8 Claymore Hill #03-01, Singapore, 229572 (Tel: +(65) 6443 7951).
"To provide better customer service for the Southeast Asian market, we cooperated with a shipping forwarder who will provide door-to-door service to customers in Malaysia, Indonesia, Thailand, and the Philippines etc.," said the FS spokes person. "Before placing the order, please contact your sales representative about the quotation of the door-to-door service."
With 10 years' experience and based in China, FS has now so far established branches in United States, United Kingdom, Germany, Australia and Singapore, allowing its products to be exported to companies and individuals all around the world. The company's corporate partners are listed here: https://www.fs.com/about_us.html.