Esticom estimating software integrates with Tigerpaw One business-automation platform
The combination of Esticom and Tigerpaw One enables technology service providers to automate takeoff and estimating construction projects.
Jul 13th, 2018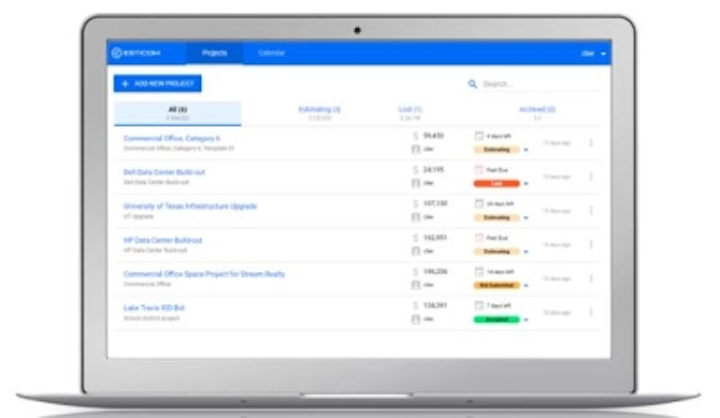 Business-management automation platform Tigerpaw One now integrates with Esticom takeoff and estimating construction software. "As technology service providers continue to expand their services to generate new and recurring revenue streams, the collaboration between Tigerpaw Software and Esticom empowers mutual users with a combination of two beneficial platforms to quote structured cabling and associated construction work many telecom, managed service provider (MSP), AV and security installers now offer," Esticom said when announcing the new integration.
"Mutual subscribers of Tigerpaw One and Esticom can easily pull key customer data from Tigerpaw's robust contact management, inventory management and price book features into Esticom," the company explained. "Once the data is in Esticom, the estimator combines it with takeoff data to create a thorough and accurate parts-and-labor estimate within a digitized blueprint. The estimate is then transmitted back into Tigerpaw to create a customized quote or proposal. Once approved by the customer, the quote is converted to a service order or project in Tigerpaw, and each line item is combined into a purchase order and tracked within Tigerpaw's inventory management tool before setting up tasks, billing and processing payment."
Chris Lee, Esticom co-founder, said, "As a former low voltage estimator, one of our biggest pain points was the amount of time it took to print large sets of plans, perform a takeoff and then manually move that data back into several disparate systems for quoting, project management and accounting. The integration of Esticom with Tigerpaw removes these steps from the equation, improving speed, productivity, accuracy and reducing the overhead costs associated with these manual processes."
James Foxall, Tigerpaw's president and chief executive officer, added, "By tying our powerful all-in-one business management solution with a cutting-edge visual estimating platform like Esticom, we are able to empower end users to manage complex projects from start to finish faster and with greater cost control. We believe end users will find that the functionality to estimate parts and labor on a blueprint with Esticom is an efficient complement to the quoting and price book features, as well as the award-winning inventory and project management tools within Tigerpaw. We are grateful to Esticom for working with us to offer a genuine value-add integration."