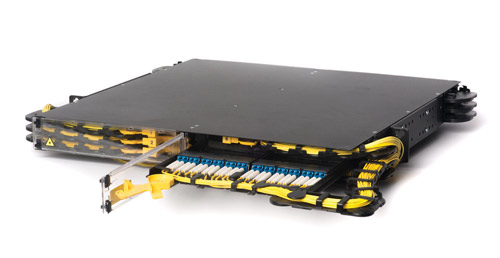 Amphenol Telect's high-density fiber panel features advanced cable management
Amphenol Telect has unveiled a high-density fiber distribution chassis with cable management features that the company says will "change the way networks connect." With the release of its C2LINX 1RU, which is designed for hyperscale networks, Amphenol Telect says it has developed a scalable platform featuring cable routing links, total front and rear access, inline adapters, and flexible module capacity.
The chassis is designed to fit a variety of network environments, including those for the enterprise, telecommunications and cable TV. "We've developed a panel that hits the high-density port numbers networks need to mobilize 5G internet and keeps fiber cable management efficient and simple," commented Walt Takisaki, Amphenol Telect's director of product development.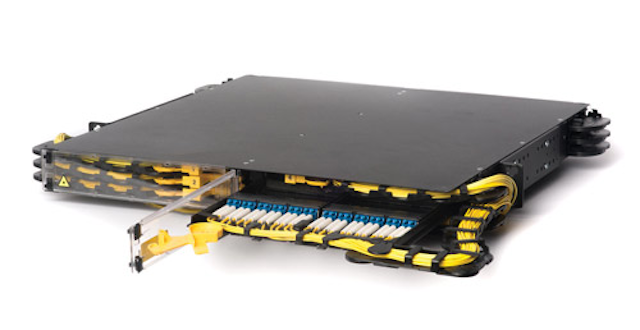 He added, "We've gone the extra mile to keep fiber organized, protected and out of the way of the ports. It allows us to achieve a maximum termination density, maintain correct bend radius integrity and minimize strain on the jumpers."
Shipping to early access customers in September 2017, the C2LINX platform expands the diverse fiber-optic portfolio Amphenol Telect already offers its customer base. "The entire Amphenol Telect team is incredibly excited to get this product onto the market," said Telect general manager Wayne Williams. "We believe this chassis will help providers move into the next generation of networks with a proven, scalable solution that reduces costs and improves network capacity."
Klein Tools acquires General Machine Products
In June, Klein Tools announced its acquisition of the General Machine Products Company (GMP) business, based in Trevose, Pennsylvania. Klein Tools acquired substantially all of the business assets of GMP, with no further specifics of the asset transaction terms disclosed.
GMP, a third-generation business owned and operated by the Pfundt family since 1936, is a worldwide supplier of specialty cable placement tools and equipment. The company is primarily known for cable lashing machines, cable blowing equipment and other specially designed tools for the utility, data and telecommunications markets. GMP also has a subsidiary and facility in the United Kingdom, CBS Products, that was also acquired as part of the transaction.
"GMP is very appealing to Klein Tools as we continue to expand our U.S. manufacturing presence," comments Thomas R. Klein, Sr., chairman of Klein Tools. "GMP and Klein Tools have much in common, including loyal customers, go-to-market strategies and reputations for high-quality products. We believe our combined resources will present additional growth opportunities, and we're excited to welcome GMP to the Klein Tools family."
Wirewerks adds fiber wall-mount patch panel to NextSTEP technology system
Network infrastructure specialist Wirewerks announced the addition of the NextSTEP optical fiber wall-mount patch panel to its NextSTEP technology system lineup. The company says the new wall-mount patch panel "brings the unequalled flexibility, functionality and accessibility of NextSTEP technology rack mount systems to wall-mount installation environments."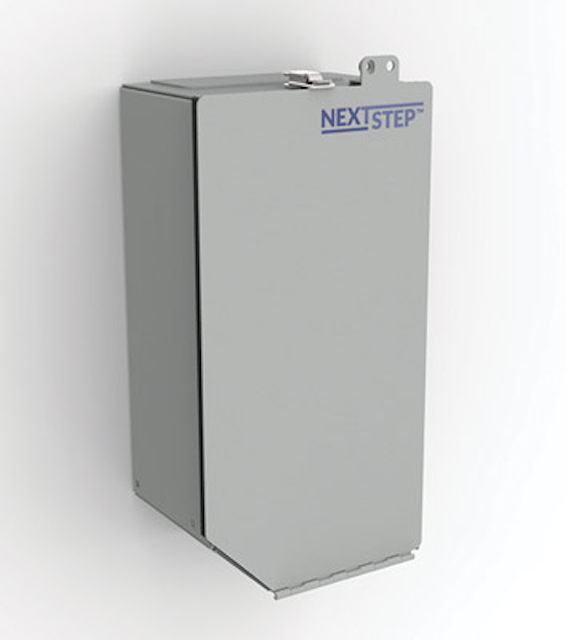 Per a press release, "The NextSTEP wall mount patch panel features the industry's first 'stepped' shelf design that houses up to six NextSTEP fiber modules in any combination, in any shelf position. The panel offers complete front and rear access to any installed module, and the stepped design allows for easy access to any individual cassette, adapter or splice tray module without disrupting other modules co-resident in the panel. NextSTEP fiber modules slide easily into any of the shelf positions within the chassis without the need for specialized tools, making initial deployment, subsequent MACs, and repair/restoral activities simple, fast and cost-effective."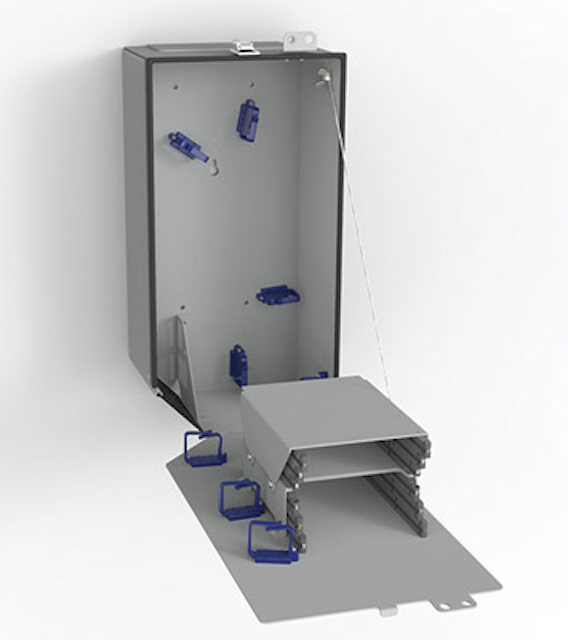 Wirewerks further notes that "a variety of NextSTEP fiber modules may be installed in any combination in the wall-mount panel, making it a highly versatile solution capable of supporting virtually any fiber networking application and any fiber termination technique. Fiber counts for typical applications would include up to 72F using LC patch modules, and up to 144F using splice tray modules supporting pigtail and ribbon cable fusion splicing. MPO cassettes and MPO adapter strip modules are also available, along with C/D-WDM modules."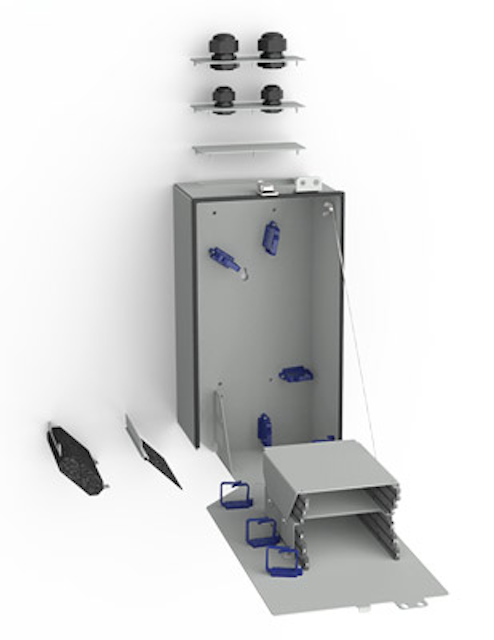 The company contends that the NextSTEP wall-mount patch panel's small footprint and high-density design save space and reduce costs. Multiple cable entrance options and the proprietary CableBundle magnetic cable managers ensure strain-free optimized cable routing and cable management within the panel. Jess Dadoun, Wirewerks' marketing manager, adds, "The NextSTEP wall-mount patch panel takes our 'any fiber termination technique/any fiber application' design philosophy to wall-mount environments. The NextSTEP wall-mount patch panel can save space, time and money in many applications including enterprise LANs, fiber-to-the-suite, COs, and cell tower base stations."
The NextSTEP wall mount patch panel is available now from Wirewerks authorized distributors across North America.
WIA launches education, training program for wireless telecom industry
The Wireless Infrastructure Association (WIA) recently announced the creation of the Telecommunications Education Center (TEC), a new program and online portal that aims to provide the wireless telecommunications industry with a series of education and training courses with the goal of building a stronger and more diverse workforce.
TEC aims to improve safety and quality, reduce costs of wireless infrastructure deployment and address existing skills gaps to meet the needs of companies deploying next-generation network technologies. Subjects introduced in the initial phase of TEC courses will cover wireless fundamentals and include: Wireless 101, Macrocellular Infrastructure, Small Cells and DAS, WiFi, and 5G. TEC courses also can be customized to meet organization-specific onboarding, professional development and training needs.
"The wireless industry and the technological demands of our complex mobile networks are rapidly evolving," said Jonathan Adelstein, president and CEO of WIA. "The Telecommunications Education Center is the first comprehensive initiative of its kind for the wireless industry. TEC will provide a host of professional development and training programs designed to empower individuals and strengthen companies within our industry."
TEC courses will be delivered through traditional classroom instruction, in-the-field training, and online interactions. WIA worked with academia, its members, subject matter experts, and education consultants to develop the courses and the manner in which those courses will be delivered.
WIA, which also partnered with Virginia State University to pilot the program, says it will work closely with the Telecommunications Industry Registered Apprenticeship Program (TIRAP), the U.S. Department of Labor, and the Federal Communications Commission to provide applicable contact hours earned with course and training completion.
"We are collaborating with the best and brightest to create a dynamic educational and training curriculum that will have a direct and lasting impact for years to come," said Tim House, executive vice president of WIA. "The most valuable assets within the wireless industry are the professionals who work daily to develop, deploy and maintain our mobile networks. We are committed to enhancing their professional development and training opportunities so that they are inspired to learn, grow and advance their careers."
Legrand acquiring Milestone AV Technologies
Legrand North and Central America announced on June 28 it has agreed to acquire Milestone AV Technologies. In a release announcing the planned acquisition, Legrand explained that Milestone is a "designer and manufacturer of branded AV products including flat panel mounting solutions, projector mounts, projection screens, PTZ cameras, equipment racks and AV furniture for both the consumer and commercial AV markets." It added that the acquisition's closing is subject to customary closing conditions.
Milestone AV Technologies brands include Chief, Da-Lite, Projecta, Sanus, and Vaddio.
Once the acquisition is complete, Legrand plans to bring Milestone's business together with Middle Atlantic's business, under the company's AV division. "Both the Milestone and Middle Atlantic product lines will continue to remain in the marketplace, establishing an offering that can be expanded to serve AV customers globally," Legrand said.
John Selldorff, Legrand's president and chief executive officer, commented, "Legrand is committed to serving the professionally installed AV industry, which is an attractive growth area driven by advancement and expansion of video applications. The combination of Milestone's display mounting, projection screen and content capture technologies with Legrand's strong offering in enclosures, power, furniture, connectivity and cable management, will greatly enhance Legrand's position in the industry - in both the commercial and consumer segments - and make us a more significant AV infrastructure supplier to our customers and channel partners."
Milestone's chief executive officer Scott Gill added, "Legrand and Milestone are recognized for solving customer challenges with innovative products and delivering exceptional customer experiences. Bringing together Milestone and Middle Atlantic under Legrand will allow us to offer an expanded range of highly complementary AV brands to our customers while leveraging combined best practices to deliver continued innovation."
TIA names new CEO
The Telecommunications Industry Association (TIA), the association representing the manufacturers and suppliers of high-tech networks, on June 5 announced that Wes Johnston has been named the association's chief executive officer. Johnston comes to TIA with more than 25 years of experience leading and transforming technology and telecom businesses. Most recently, he was the managing director for technology, media and telecommunications (TMT) at The Gores Group, a global private equity firm.
"I was drawn to TIA because its members play critical roles in supplying the innovative equipment and services that enable network connectivity," Johnston said. "The tremendous footprint of these members makes this an exciting opportunity, as TIA adapts to a shifting policy landscape and rapid technological changes. There couldn't be a more important time for TIA to be aligned with its member needs and focused on accelerating business opportunities and innovation."
David Heard, chairman of the TIA board of directors, commented, "Wes has a tremendous track record of driving change, being customer-focused and making an impact in the tech and telecom industries. He's a perfect fit for TIA's mission to help companies navigate through technology transformation, shifting policy environments and a dynamic innovation environment, which are causing major changes to our member companies' business models and supply chains."
Johnston has held board and senior executive positions with large global technology firms, as well as with dynamic startups. While with Gores, he was a board director with Alpheus Telecommunications, Elo Touch Systems, Imagine Communications and the Tweddle Group. Prior to his work with the Gores Group, he was executive vice president and chief operating officer with technology integrator Dimension Data, a $6B information and communication technology firm where he led sales, marketing, solutions and service delivery in North and South America.
Siemon hosting fiber-termination contest at BICSI
At the BICSI Fall Conference and Exhibition, to be held September 24 through 28, Siemon will host the final round of its LightBow Madness fiber termination contest. The contest, which launched in March, challenged cabling installers to test their skills against fellow cabling pros to see who could perform the fastest LC fiber connector field termination using the company's LightBow Fiber Termination System. Participants submitted videos of their fastest termination through early August. The fastest termination from each of Siemon's five North American territories (Northeast, West, Southeast, Central, Southwest) advanced to the final round. Each of the five finalists received a complimentary trip to the conference and exhibition, which will be held at Mandalay Bay in Las Vegas, NV.
Blake Graff, senior technician with SMC Infrastructure Solutions in Tracy's Landing, MD (Northeast region), achieved the fastest termination to date at 15.92 seconds. "Blake's video left us speechless," said Andy Reynolds, Siemon's manager of channel development. "We knew that LightBow was the fastest mechanical splice fiber termination system on the market, but none of the Siemon judges, myself included, thought that anyone would break the 20-second mark - let alone beat it by nearly 5 seconds."
Graff's 15.92-second termination - like all terminations in the contest - incorporated all termination steps, including fiber cable strip, clean, and cleave.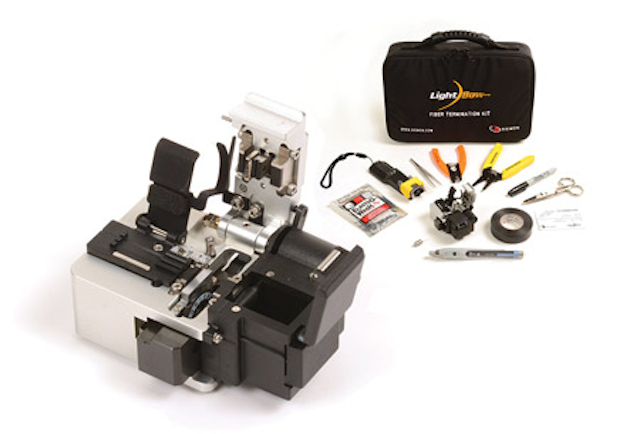 Graff explained, "I am very familiar with fiber terminations in general and have used several different mechanical splice systems in the past. I was actually skeptical that a system I hadn't used before could match up to products I've been using for years. But the LightBow system just made it so easy and intuitive. After one practice termination, it felt like something I'd done thousands of times before.
"They [Siemon] kept it simple and didn't overcomplicate things," Graff added, commenting on the system's usability. "They made some common-sense tweaks to the fiber preparation steps without getting away from what installers are familiar and comfortable with. The big changes are in the actual termination tool. They simplified everything - no unnecessary steps, nothing you need a microscope to do right. That's really why it is so fast. Installers can actually go fast without worrying that they'll mess it up."
The other four finalists are Juan Hortado of Genesys Solutions (West region), 17.82 seconds; Juan Toscano of I2 Solutions (Southeast region), 18.84 seconds; Doug Corson of Wired Telecom (Central region), 25.52 seconds; and Brad Davis of IES Commercial (Southwest region), 27.03 seconds.
Converged IP solutions distributor Mayflex warns of 'fraudulent activities'
In July, Mayflex, a distributor of converged IP solutions based in Birmingham, UK, announced that the company "has recently uncovered a number of fraudulent activities whereby the fraudsters are pretending to work for accredited customers and have ordered goods to be shipped directly to bogus 'end user' sites."
Per a company announcement warning of the scam, "In a number of separate instances, the fraudsters have targeted accredited Paxton [Mayflex brand providing access control/door entry solutions] partners; they've called the Mayflex sales team saying that they are from the company, asked for quotes for various Paxton product codes and having created 'copycat' email addresses, to look very similar to those of the individual companies in question - to fool our teams into thinking that when the orders were placed they were legitimate."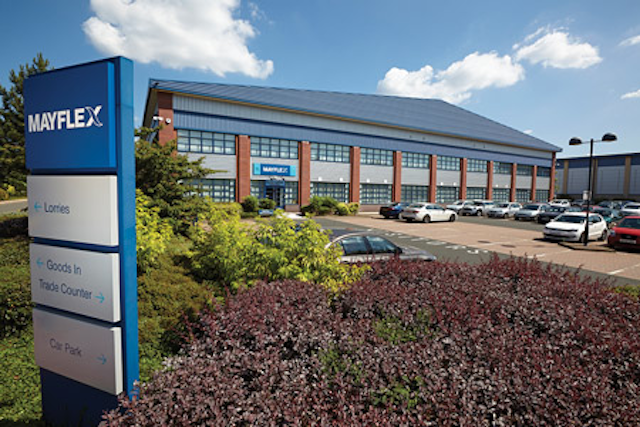 Specifically, the Mayflex announcement added, "The names of the individuals to look out for in these examples are Mike Andrews, Marvin Taylor and Ian Green. We have passed the information and details across to the police who are now pursuing this matter further."
Commenting on the incident, Martin Eccleston, commercial manager for Mayflex, stated, "We are taking further steps to help distinguish these fraudulent activities at the earliest stages and where products are being delivered directly on site, in future we will put further checks in place to check that the order is genuine before being shipped. This won't cause any delay to our customers and orders will be processed and delivered in the usual timely manner that customers expect from Mayflex."
Eccleston concluded, "We would like to issue a word of warning to our fellow distributors and the industry in general to be extra vigilant of this latest scam, there are some very unscrupulous individuals around that will do whatever they can to make a quick buck."
MilesTek debuts patch panels covering multiple technologies
MilesTek, an Infinite Electronics company that is a manufacturer and supplier of products for military and avionics applications, announced that it has released a new series of patch panels designed to address multi-technology connectivity needs. The company's 28 new patch panels cover Ethernet (RJ45), fiber optic, USB, HDMI and GPIB technologies/interfaces. Each panel features a black powder coat finish for added durability.
Shielded and unshielded versions, 1U and 2U models, as well as universal sub panels that can be housed in the company's REF00001 universal master rack panel, are now available.
"By adding these new patch panels to our portfolio, we can now offer our customers a comprehensive connectivity solution for nearly every application. Our new panel lineup covers almost every voice, video and data interface used today," commented Mark Hearn, product manager for MilesTek.
The new patch panels are in stock and ready for immediate shipment from the company.
Stream Data Centers expands executive leadership team
Stream Data Centers, a national data center developer and operator, announced the appointment of Stewart Collier as the company's managing director of critical environments. Collier will manage Stream's critical environment services operation, a cross-functional team responsible for operating all data center facilities across a combined portfolio of Stream-owned and -managed facilities.
According to a press release, "This highly experienced group is focused on providing industry leading critical environment management services that support Stream Data Centers' commitment to 100 percent uptime and comprehensive account management. As managing director, one of Collier's initial responsibilities is developing the data center team's Critical Environments Training Academy (CETA). This new academy will leverage educational resources in areas such as health and safety, cross-functional discipline skillset development and human factors training. CETA is a multi-tiered, multi-year approach that provides a playbook for mission-critical teams to better understand performance, and to help prevent interruptions to system operations."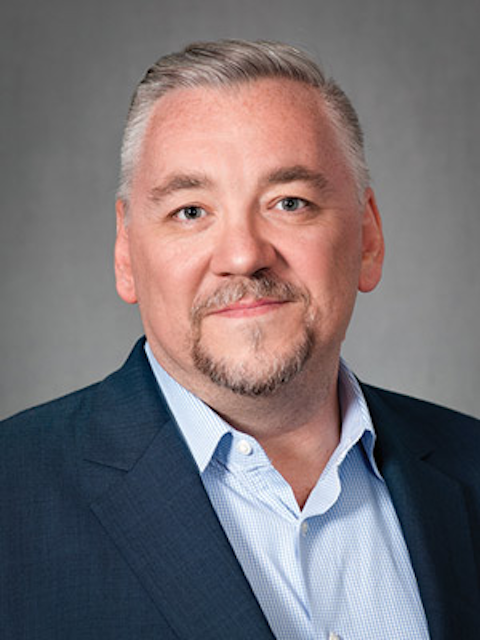 "I am extremely excited to be a part of this great team of professionals," said Collier. "We have a chance to make a statement in this [data center] industry, and an opportunity for greatness as we assess the team for enhanced efficiencies, processes, procedures and overall integrations through our training academy to learn how to best serve our customers. Platforms such as CETA are required foundational pieces for recruiting, training and keeping the top talent in the industry."
"We have gotten to know Stewart and his passion for the industry over the last few years and are glad to officially have him on the team," said Michael Lahoud, chief operating officer, Stream Data Centers.
Parallel Technologies acquires Building Systems Solutions
On June 19, Parallel Technologies, a provider of data center and intelligent building solutions, announced its acquisition of Omaha, NE-based Building Systems Solutions (BSS). The privately held BSS, a company specializing in building automation controls and energy management solutions, was purchased for an undisclosed amount. The company's 11 employees will continue to work out of an office in Omaha.
"Building automation is a critical component of our intelligent building practice and a great complement to our business," said Parallel Technologies CEO and President, Dale Klein. "The key to designing a truly intelligent building solution requires a thorough understanding of a myriad of components that constitute building infrastructure such as HVAC, network, security, controls and automation, communications and much more. Through the acquisition, Parallel is better positioned to lead in comprehensive solutions for smart buildings."
With the addition of BSS, Parallel Technologies says it is investing in the expansion of its HVAC and building controls capabilities. The BSS business will be incorporated into the company's existing intelligent building division, which currently offers physical security, audio visual, intelligent LED lighting, structured cabling, digital signage, wireless infrastructure, distributed antenna systems and managed services.
"Parallel has the infrastructure and resources necessary for BSS to expand beyond our current capabilities and reach," explains Building Systems Solutions' founder, Jay Stark. "The addition of our building automation controls and energy management expertise positions Parallel for significant growth within its intelligent building division as well as a foothold for expansion of its data center business in the Omaha area."
Following the acquisition, Stark will retain a key leadership role in refining Parallel's intelligent building strategy and expanding the company's footprint in the region. "Jay and his team have a rich and diverse set of clients and bring with them to Parallel unmatched experience in developing and implementing intelligent building solutions," said Klein. "As well as expanding our existing capabilities, the acquisition of BSS will serve as a springboard for expanding our geographic reach as well as our entry into new markets and industry segments."
BSS was incorporated by Jay Stark in 2009. The company maintains reseller partner relationships with Siemens (Talon Building Control System), Tridium (Niagara 4) and Honeywell (WEBs-AZ).
Anixter names new president and COO
In May, Anixter International Inc. announced that William A. Galvin has been promoted to the position of president and chief operating officer by the company's board of directors. The appointment took effect July 1.
Galvin was previously Anixter's executive vice president, network and security solutions, and has been with the company for 29 years. According to a press release, "In this role since 2012, Mr. Galvin has led this market-leading global business driving a significant expansion of the value-added supply chain services, and more recently, the strategic integration of the Tri-Ed Security Products acquisition. Prior to his current role, he held the position of executive vice president, North America and EMEA, network and security solutions, preceded by positions of increasing responsibility across the [company's] sales and marketing organizations."
Commenting on the appointment, Robert J. Eck, Anixter's chief executive officer, said, "The appointment of Bill Galvin to the position of president and chief operating officer is a result of the company's growth and expansion into new markets and product lines in recent years. Bill's outstanding track record at Anixter has demonstrated that he possesses the qualities and experience necessary to lead the larger organization to continued success."
The Anixter board of directors also approved the promotion of William C. Geary II to replace Galvin as the distributor's executive vice president, network and security solutions. Geary has been with Anixter for 22 years. As noted by Anixter, Geary has demonstrated strong leadership in roles including president of Accu-Tech. "I have worked closely with Bill for over 10 years and know the passion and drive that he brings to the business will allow him to lead a successful business to even greater levels of performance," commented Bill Galvin.
ISP Hurricane Electric connects 4000 IPv6 networks
Internet service provider Hurricane Electric recently announced it connected to more than 4000 IPv6 networks. It first deployed IPv6 on its global backbone in 2001, and reached 1000 IPv6 network connections in 2010.
"We've been aggressively growing our next-generation IPv6 network, which has created tremendous growth in the number of networks we connect to," said Mike Leber, Hurricane Electric's president. "This increase will provide more direct paths to more destinations, lower latency, and improve throughput for the networks and internet companies we serve, resulting in a better internet experience for their customers."
Hurricane Electric explained, "IPv6 is the Internet Protocol designed to replace the legacy IPv4 protocol because of IPv4's lack of addresses to support long-term internet growth, the increasing number of smartphones and the proliferation of the Internet of Things (IoT) - the latter of which has dramatically expanded the volume of internet-aware devices such as TVs, cars, home-security cameras, air conditioners, lights and more. To enable this, IPv6 addresses have 128 bits while IPv6 addresses have only 32 bits."
The company added that according to the Google IPv6 statistics page, the percentage of users that access Google over IPv6 passed 20 percent for the first time on July 22, 2017 - a 100-percent increase since January 2016.
Hurricane Electric's BGP Tool Kit analyzes the Border Gateway Patrol (BGP) routing tables of large internet networks. The tool kit features route graphs that show to whom autonomous systems are connected and how routes propagate.
Peering relationships can be investigated to determine how routes are exchanged and how transits are handling particular routes.
Hurricane Electric also reported that it currently is connected to more than 6000 IPv4 networks, and that number is growing.