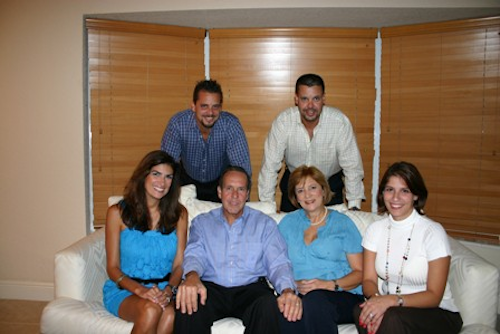 Doral, Florida-based ASE Telecom & Data celebrated its 25th anniversary as a business earlier this year.
"Through the years, we have continuously expanded our capabilities," says Javier Perez, chief operating officer for the family-owned company. "Our customers appreciate our keen understanding of cabling infrastructure, and how our team of professionals works together to deliver the best solutions."
ASE was founded as All Sound Equipment in 1984 by Juan F. Perez, president, and Maria E. Perez, CEO. At that time the company offered installation and repair services for commercial and residential telephone systems. Juan Perez began his career with Southern Bell in 1972, where he gained experience in residential installations and repair services as well as commercial private branch exchange (PBX) accounts. A large commercial contract from a medical institution in Miami set ASE up to expand its capabilities, and in 1987 the company became a Mitel PBX-certified installer. In 1990 it became certified as a minority vendor in Florida.
Juan Perez reports the company continued to grow throughout that decade, including significant contracts with the Florida Department of Transportation, BellSouth, and the South Florida Water Management District. In the late 1990s ASE became a more-well-rounded family business when sons Javier and Danny joined as full-time employes. Danny is currently vice president of operations.
Today the company has approxmiately 70 field personnel and a fleet of more than 30 vehicles. ASE serves a geographic region spanning from Orlando to the Keys. The company is a BICSI member and has multiple Registered Communications Distribution Designers (RCDDs) on staff.
Javier Perez comments, "Collectively our RCDDs, project managers, installers, and technicians have literally completed hundreds of installations for customers in the public and private sectors."
ASE's client list includes Carnival Cruise Lines, the City of Doral, the University of Miami, the City of Miami Beach, Jackson Memorial Hospital, and Broward County's Aviation Department.
On the Web: ASE, ASE's YouTube page