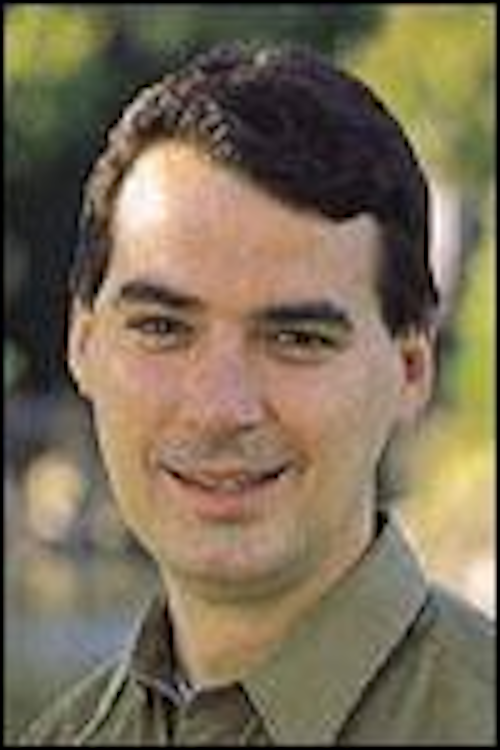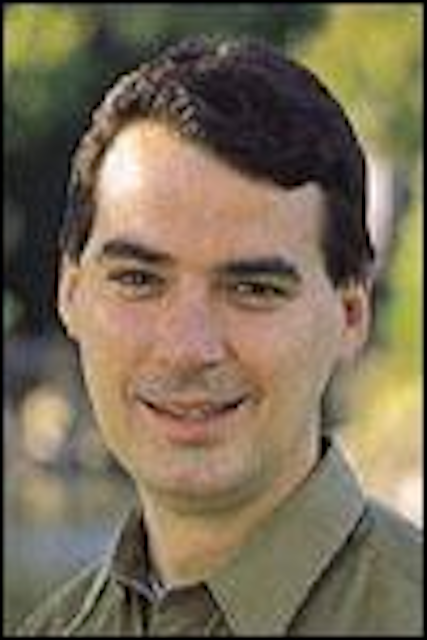 Click here to enlarge image
Walking through my local home-improvement store, looking for Brasso, I was stopped in my tracks by shelf after shelf of Category 5e cabling products and residential cabling distribution devices. There were boxes of unshielded twisted-pair cable, patch cords, and 66 and 110 blocks.

I stopped and stared for a little while, for a couple reasons. First, to soak in the idea that structured cabling has made its way into the consumer market. Oh sure, I had heard for some time that structured cabling products were being offered in stores like this one. And I had even seen Category 5 UTP cable in the store before. But now cabling had its own section-maybe one-fourth of an aisle-right here in my neighborhood. The second reason I stared: It was the only place in that store where I could look up and down the shelves and actually understand what I was looking at, what it was supposed to do, and what the specifications meant. At last, home improvement had come to my level of understanding.
Then I figured I would get clever and talk to one of the associates in the store, asking a few questions to which I knew the answers, just to see how much this person knew about the products that are on the shelves. But I couldn't find an associate to help me (which I have come to expect from this particular home-improvement store). So, that experiment will have to wait until my next visit.
The day after making this discovery, I received a press release from a market-research firm that included highlights from their report on home networking. The point that struck me, though it was not the one emphasized in the release, was that most current users of home networks installed the systems themselves, using manuals and Internet research as their primary guides.
Reflecting on my shopping experience and this news from the researcher, exactly three words entered my head: Here we go.
It's time for every do-it-yourselfer in America to try a hand at cabling installation. Now that anyone can pick up their lumber, paint brushes, and cabling system in one stop, everyone's a cable installer. It reminds me of when I bought a garage door opener. I could have paid an extra $100 to have the opener installed by someone who knew what they were doing. But I decided to do it myself, encouraged by the fellow shopper who told me it was a two-hour job. Yeah, right. It took me two hours to open the box and make sure I had all the pieces. Eight hours later I was defeated for the night, and I finished up the next day. More to the point, though, the opener worked ... for a little while. But "workmanship defects" manifested eventually, and I still haven't broken down and called a professional.
At the risk of sounding defensive, I don't think I'm the absolute worst do-it-yourselfer around. I believe there are many out there who share my level of incompetence. I recognize their blank stares in the aisles of those home-improvement stores. I do believe, however, that I am in the minority in that I recognize and even admit my shortcomings. I'm sure there are many homeowners with inoperable garage door openers, who will point the finger at the device and its manufacturer without ever considering that perhaps the thing was installed incorrectly.
So, I expect the same results from the go-getters who equip their homes with cabling systems. There are sure to be plenty of home cabling systems that do not work because they were installed incorrectly by homeowners who have no idea what the concept of "pair untwist" means. A lot of those consumers will blame the product manufacturer, or worse, conclude that the technology is bogus, and then spread the word among their friends and relatives. So, those of you who currently are or soon will be installing these systems, please know that you will be working against this tide, however strong it turns out to be.
As for me, I will be at home with my Brasso, shining up my doorknocker so that it will look nice to the professional installer who comes to the house to install my network. Maybe I will ask him or her to look at my garage door opener, too.
---
Patrick McLaughlin is Chief Editor of Cabling Installation & Maintenance.