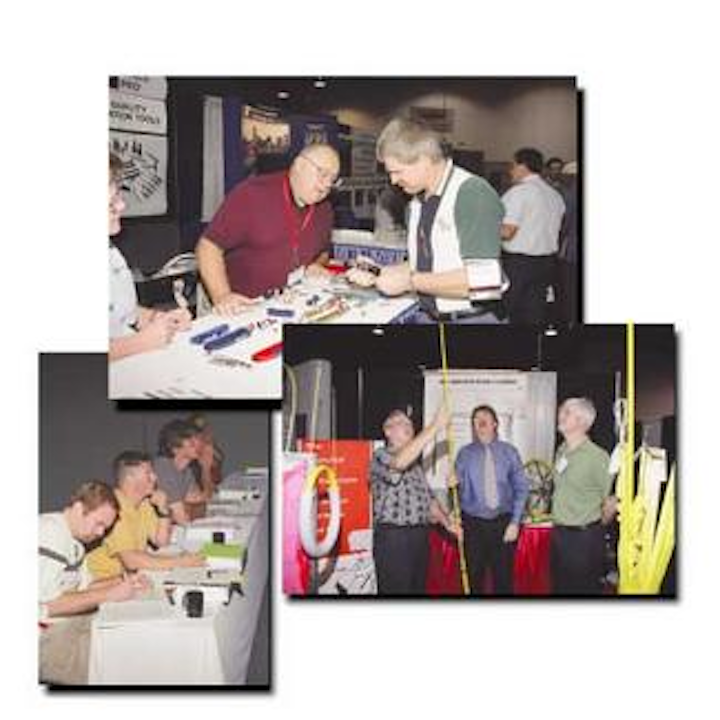 The inaugural Cabling Systems Conference & Exhibition, sponsored by Cabling Installation & Maintenance magazine (www.cable-install.com), was held Sept. 22-24 in Anaheim, CA. Organizers say the event accomplished its objective of providing a high-quality educational experience for conference attendees.
"I am satisfied that those in attendance got useful and practical information that can help them do their jobs, immediately and down the road," says Patrick McLaughlin, chief editor of CI&M magazine and organizer of the conference program.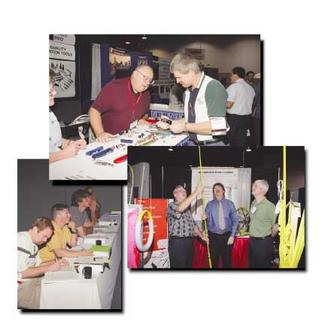 Click here to enlarge image
Topics included updates of TIA cabling standards and the National Electrical Code, Category 6 cabling, cable management, fiber-in-the-horizontal, firestopping, and residential cabling. The program later split into two tracks—one intended for cabling contractors and the other for system end users. "The idea was that these different types of professionals had varying information needs," McLaughlin says, "and it was our goal to give them the answers they want and need, without having to sit through presentations aimed at an entirely different discipline."
An exhibition was also held Monday through Wednesday, as exhibitors had the opportunity to show their wares to a crowd of both installation contractors and end users from Southern California as well as other regions of the country.
The Product Showcase allowed each exhibitor to highlight a product introduced anytime within the prior year, by providing literature and inviting attendees to each booth for live demonstrations. By popular vote, attendees selected their favorite among the displayed products, which was the Gigabit Ethernet "redundant twister" product from Metrobility Optical Systems (www.metrobility.com). The product monitors links between network devices, and automatically switches to the backup link when the primary link fails. It then restores the primary link when that link's status returns to normal.
For entertainment, conference and exhibition attendees received tickets to the Major League Baseball game between the Anaheim Angels and Seattle Mariners on Tuesday, Sept. 23. The event also included a catered dinner at the ballpark.
Plans are still developing for a Cabling Systems 2004 event. This publication will continue to update the event's status.