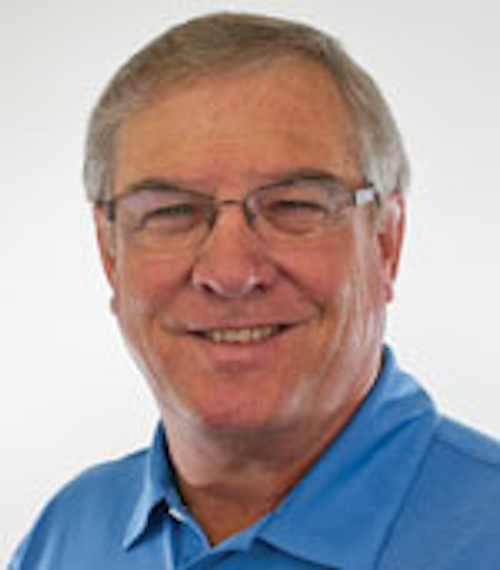 From the May, 2014 Issue of Cabling Installation & Maintenance Magazine
The ability and willingness to learn, change and get ahead are necessary for future success.
By Tom McAllister, comCables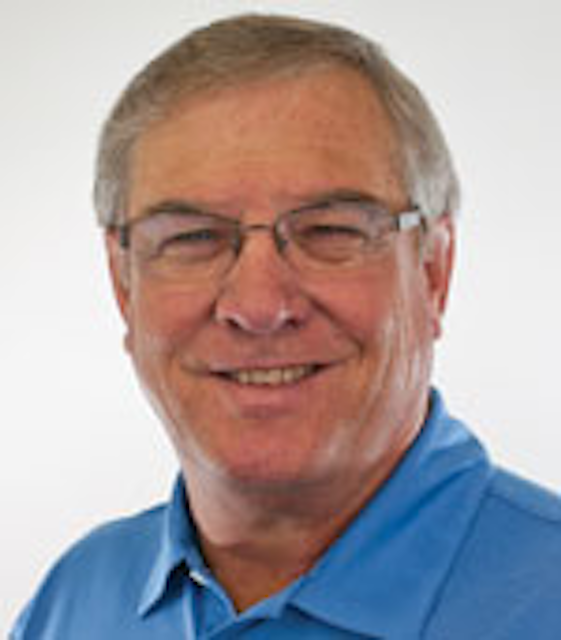 Internet Protocol (IP) convergence of all building low-voltage systems has evolved from an early-adopter "plaything" into the standard protocol--not only in new-build projects but in retrofits as well. So why aren't commercial contractors eagerly gobbling up more of the project pie by coordinating and controlling deployment of entire Internet-driven systems?
This is a golden opportunity for contractors and wholesalers to make more money from complete system installations versus selling individual widgets. However, inability and/or unwillingness to change, learn something new, and get ahead of the pack are stifling adoption.
It's time for a wakeup call. IP convergence isn't the future; it's now. Profits await progressive companies, while an increasingly tougher business environment is in store for those dragging their feet.
For those willing to move forward, two challenges must be addressed before jumping headlong into IP-compliant monitoring, security and other low-voltage systems. 1) Learning the ropes. 2) Supporting system development and deployment with impeccable, non-counterfeit products and services.
Following are recommendations for primary and specialty contractors (as well as the wholesaler community) to get up to speed.
• 1. Get a taste before eating the whole elephant. Given the nature of IP-based systems, it's possible to grab hold of key concepts and commitments just by investing a couple of hours in introductory webinars, lunch-and-learns, or presentations at trade shows and the like.
• 2. Assess appropriate in-depth training. Once convinced of the viability (and perhaps inevitability) of learning how to spec and install IP convergence systems, it's possible to secure the lion's share of the training in less time than most people spend watching a season of NFL games--or even one game, depending on your role and aspirations.
Options can vary depending on need. A several-hour-long certification training focusing on best installation, termination, testing, and troubleshooting practices and skills can provide the basics. Or, a several-day-long intensive course may prove more valuable.
Phil Klingensmith, RCDD, Outside Plant Specialist and master instructor, notes that it is critical to view training as a return-on-investment-enhancing tool. He notes, "The time you take to get an individual up to speed will give immediate payback on the technology issues in front of you. You can't send them out with a screwdriver and a pair of pliers anymore. There needs to be a level of understanding about why you're doing something, not just what you're doing. Unfortunately, there are a lot of people who can't understand taking a person off the job for three days to get them more productive for the future."
• 3. Opt for top-of-the-line training (and credits). At any level, make sure to get quality instruction that ultimately you can take to the bank. Just as scrimping on the quality of connectors or cables after spending a boatload on expensive system components is ill-advised, getting "counterfeit" training also will not serve you well.
Look for credibility, certification and competence. Ask such questions as: Is the training provider well-known and established with a solid reputation? Are certifications tied to such organizations as BICSI? Is the process for signup and training complete, clear and easy? Do you know exactly what you will get and for what investment? What does the training offer to ensure satisfaction with the quality and validity of the information and education provided? And, what does the trainer offer in the way of follow-up support and assistance?
Also, determine continuing education credits, if desired.
• 4. Spec compliant products that support top-notch training. All the training knowledge and skill in the world will go for naught if such hardware as cable proves to be a weak link. Consequences can be costly--sometimes to life itself.
Spiceworks, an IT community-sharing site, notes, "It's estimated that as much as 20 percent of the cable for sale now is unsafe, unapproved, or counterfeit."
A Communications Cable and Connectivity Association (CCCA) article further underscores the problem: "… the CCCA again commissioned an independent test laboratory to analyze whether a sample set of offshore-manufactured cable samples met National Fire Protection Association (NFPA) minimum requirements for fire safety. Test results showed that five of the six samples failed to meet the minimum NFPA code requirements for low flame spread and/or smoke generation for installation in commercial buildings, schools and multi-tenant residences … Four of the five failing samples exhibited catastrophic results."
In addition to checking quality of products themselves, check out the companies behind them. Can the company document meeting tech codes and standards in such areas as cabling/alarm Divisions 27 and 28? Can it show test results that further prove the case? Does it provide a substantial standard warranty of 15 to 25 years?
Only after establishing product performance that meets or beats code should a contractor begin price shopping. Unfortunately, it's usually done the other way around--which is partly why counterfeit products are flourishing.

Tom McAllister is director of technical services with comCables (www.comcables.com). comCables recently began offering training, in the form of lectures, demonstrations and laboratory exercises, to commercial contractors, distributors and wholesalers. It offers a two-hour partner training that focuses on installation, termination and testing practices; it also offers an expert-level two-day certification training course that qualifies for continuing education credits from BICSI.
---
Some practicalities of copper-clad aluminum cable
Among the counterfeit cabling products referenced in Tom McAllister's column are twisted-pair cables with copper-clad aluminum (CCA) conductors that pose as cables containing solid-copper conductors. The issue is not new, but an application note produced by Fluke Networks (www.flukenetworks.com) on the topic is.
After quoting experts on CCA from the United States and the United Kingdom, the document turns its attention to what Fluke Networks is known for throughout the industry: testing. Soberingly, it explains, "Field testing these CCA cables to either ANSI/TIA or ISO/IEC might not catch the fact that they are CCA cables. Testing to the ANSI/TIA-568-C.2 standard is deferred to ANSI/TIA-1152 ... where DC resistance is not required to be included in a field test. Even if TIA required DC resistance as a field test, it would not guarantee finding CCA cable." Measurement uncertainty, the note explains, would increase the probability of failing a link that is in fact compliant. Data suggests, however, that CCA cable will fail the test parameter DC resistance unbalance, regardless of length. The paper is available at Fluke Networks' website. -Ed.
More CIM Articles
Archived CIM Issues