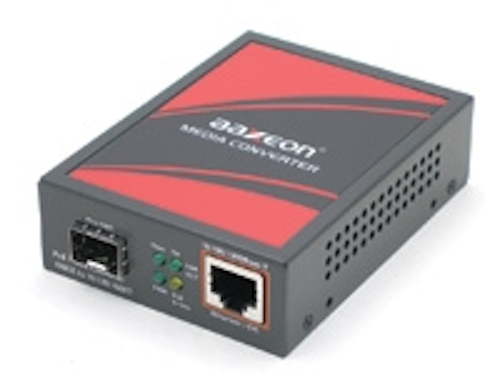 From the June, 2012 Issue of Cabling Installation & Maintenance Magazine
Compiled by Patrick McLaughlin
---
Standard SC bulkhead contains 7 multimode fibers
The HeptoPort KSC 7-fiber pigtail, patch-cord and cable fan-out system from Valdor Fiber Optics fits 7 fibers in a connector that is compatible with standard SC bulkhead adapters. Valdor says the new KSC products "offer the highest density per surface area to interconnect optical fibers in the field at significant cost savings to end users." The KSC 7-fiber system uses a two-dimensional self-alignment concept that enables an optical connector to be aligned with a precision alignment key so that when two multi-channel connectors are mated, all seven fibers will be aligned automatically.
Valdor explains, "HeptoPort KSC products can be spliced onto existing fibers without changing the existing infrastructures. This opens up a wide range of applications in central offices, hubs, aerospace, offshore oil/mining and industries where a high-density feature is desirable without having to change the existing SC footprint."
The company further explains that the HeptoPort products are compatible with standard panels. "Most panels available in the market accommodate up to 288 single bulkhead adapters per panel," Valdor notes. "Each bulkhead adapter can handle only one fiber. The HeptoPort 7-fiber Pigtails and Patch cords can be used to increased panel capacity up to 7x per bulkhead adapter. The multi-fiber connection capability of the KSC significantly reduces the clustering in space-restricted racks and enclosures."
For example, an incoming cable with 144 fibers is spliced onto the KSC HeptoPort 7-Fiber Pigtails, using a total of 21 pigtails for the 144 fibers. Therefore, only 21 adapters are required for each cable connection, which frees up the other bulkhead adapters in the panel for other cables. For a panel with 144 existing SC bulkhead adapters, seven cables rather than just a single cable can be installed. Panel-to-panel connection is accomplished by installing a KSC HeptoPort A-B patch cord.
Valdor's Impact Mount (IMT) technology is the enabler of this high-density connectivity system. "HeptoPort applies IMT technology to multiple fiber scenarios, with the breakthrough 2D self-alignment feature," Valdor says. "It is a circular pattern of 7 fibers within one ferrule." There are 3 steps to the mounting process: 1) 2D fiber-core alignment using IMT technology, 2) fiber-to-fiber orientation, 3) multi-fiber alignment using a precision key.
---
Gigabit PoE Plus media converter
The FCU-2805P-SFP media converter from Aaxeon Technologies is a 10/100/1000Base-T to 1000Base-X gigabit fiber media converter that incorporates PoE Plus technology.
According to Aaxeon, the converter's SFP port provides it with the flexibility to connect devices using any fiber type. A DC power adapter is included. The FCU-2805P-SFP provides 52V DC power, includes IEEE 802.x full-duplex flow-control and back-pressure in half-duplex, support auto MDI/MDI-X function, and includes a store-and-forward mechanism, the company says.
---
Cat 6 patch cord has reduced diameter, slimmer boot
The new MC6 Category 6 unshielded twisted-pair patch cord from Siemon features a reduced-diameter cable and slimmer strain-relief boot compared to previous-generation Category 6 cords, the company says. Siemon adds that the MC6 cords "are constructed with a new 250-MHz-rated 26-AWG stranded cable that reduces cable diameter, improving cord flexibility" and maintaining performance that exceeds the specifications of TIA-568-C.2 and ISO/IEC 11801:2002.
The cord's low-profile boot enables the MC6 to be side-stackable, which is beneficial in dense patching fields like network switches and blade servers, Siemon adds. A protection feature on the cord's latch will reduce the potential for snags when cords are being removed; it also allows technicians to operate the latch from further back on the plug, another benefit in dense environments, the company points out.
Siemon adds that the MC6 cord also features robust strain relief and the ability to maintain cable-pair geometry while eliminating deformation. The cords are available with color-coded clips.
---
Server cabinet lock monitors physical access
Kaba Access Control has expanded its E-Plex line of physical access control products to include an electronic server cabinet lock that secures and monitors access to individual server cabinet doors.
"Our engineering team delivered an incredible amount of flexibility and scalability with the server cabinet lock product line, including broad credential support, optional integration with multiple building access control systems, wireless network configurations, and even a stand-alone option that requires no software," comments Mark Allen, marketing manager, Kaba Access Control.
The company contends that safeguarding each cabinet door from unauthorized access, as well as knowing when access has been attempted or granted, can be of critical importance for organizations that have confidential data stored on servers co-located in shared facilities. The E-Plex electronic server cabinet locks can be integrated with a building's access control system for ease of management, so that authorized users may employ the same credential, facility-wide, according to their defined access privileges.
The server cabinet locks can be scheduled to grant access according to credentials for Card only, PIN only, or PIN + Card. A "two-man" rule is available on select models. The lock memory records both authorized user access and unauthorized attempts. This information is delivered to the respective access control system's "dashboard" in seconds where applicable. Other available features include access schedules, door groups, and emergency lockdown.
The E-Plex electronic server cabinet locks are compatible with Lenel access control systems, the E-Plex Enterprise software, and the FIPS 201 software. Credential support includes a variety of RFID smart cards including CAC, PIV, TWIC, FIPS 201, MIFARE, iCLASS as well as 125kHz PROX.
---
Fiber-optic safety DVD
The Light Brigade, the training division of AFL, recently released a DVD titled "Fiber Optic Safety." The Light Brigade describes the DVD as "a training tool to enhance the fiber-optic safety program of anyone who works with optical fibers or lasers, or who installs or operates fiber-optic communications systems."
The DVD has 10 chapters, including a chapter on each of the following topics (among others): Optical fiber handling and safety; Fiber and laser testing and inspection equipment types and applications; Safety practices during installation and restoration; Potential safety problems, their causes and potential solutions; Safety in confined spaces.
The DVD also includes a quiz with a matching instructor version, written in Microsoft Word to allow for customization.
BICSI recognizes the Fiber Optic Safety DVD for one credit toward each of the following professional designations: RCDD, RITP, Installer 2 Copper/Fiber, Technician, Certified Trainer.
---
Paul Trunk named new president of Berk-Tek
Berk-Tek, a Nexans company, announced that Paul Trunk has been named president of Berk-Tek and vice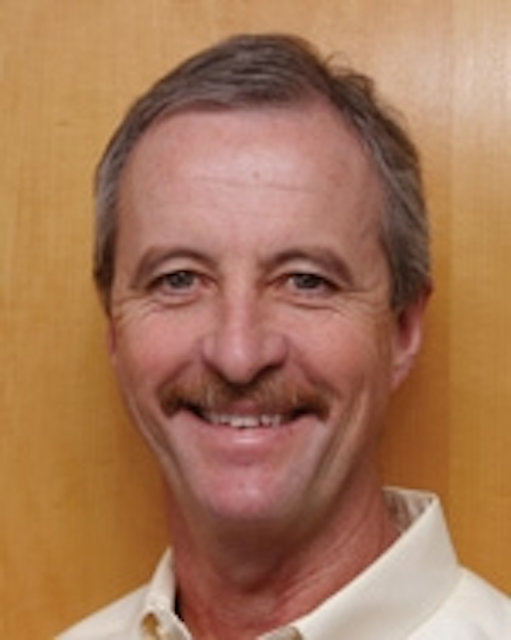 president and general manager of Nexans LAN Division North America. Trunk reports to Steve Hall, Nexans executive vice president - North and South America.
Trunk is responsible for all sales and marketing, operations, research and development, human resources, finance and IT functions for the North American LAN division, which includes sites in New Holland, PA and Fuquay-Varina, NC. He has been with Berk-Tek for 15 years, most recently as senior vice president of sales and marketing, and previously as regional sales manager.
Hall said, "Paul has delivered consistent operating profit and budgeted sales revenue, promoted the growth of the fiber-assembly business, formed the NetClear alliance and developed the OEM and national-accounts programs."
In all, Trunk has more than 35 years' experience in sales and marketing roles. He holds a bachelor's degree in business administration from St. Mary's College and a master's degree in business administration from DePaul University.
---
Cable-installation contractor prevails in suit filed by technicians
In an article that appears on Mondaq.com, attorney Guilene F. Theodore of the Florida law firm Ogletree, Deakins, Nash, Smoke and Stewart, P.C. outlines the key points of a recent court decision involving a cable-installation contractor and the technicians that performed installations for him.
In the case Scantland v. Jeffry Knight Inc., the plaintiffs were current and former technicians engaged to perform the installation, service and repair of cable TV, high-speed internet and digital telephone for customers of Bright House Networks. The plaintiffs claimed to be employees of Jeffry Knight Inc. and the defendant claimed they were independent contractors. The court sided with the defendant.
In her article on Mondaq, attorney Theodore explains, "The court determined that the following factors weighed more heavily in favor of independent contractor status than employee status:
"The nature and degree of control over the manner in which the work was performed by the technician installers;
"The technicians' opportunity for profit and loss;
"The technicians' investment in equipment and materials or employment of helpers; and
"The skill required for performing the work."
Despite the defendant's win, a number of factors did favor the plaintiffs' claim that they were employees, including "the duration and degree of permanency of the working relationship, and the fact that the installation and repair services performed by the technician was an integral part of Knight's installation services," Theodore says.
The article provides detail on each of those six factors - the four that favored the defendant and the two that favored the plaintiff.
She states that the case "is significant for companies with cable and internet installation and repair subcontracts because of the court's recognition that given the level of control exercised by the technicians, they stood as a separate economic entity from Knight."
In rendering the decision, Judge Elizabeth A. Kovachevich wrote, "The factors of the nature and degree of control over the manner in which the work is performed, the opportunity for profit and loss, investment in materials, and the presence of special skill clearly outweigh the factors of duration and service rendered as an integral part of the business. The economic realities of Plaintiffs' relationship with Knight Enterprises support a finding that the relationship is a typical outsourcing arrangement, and is not a sham arrangement entered into to evade the requirements of the Fair Labor Standards Act."
---
Power strip monitors usage, temperature wirelessly
The PWM intelligent wireless power strip integrates Packet Power's wireless power- and temperature-monitoring technology into a Geist power strip. Through this combination, users are able to wirelessly access the unit's amps, volts, frequency, volt-amps, watts, kilowatt-hours, power-factor and temperature measurements.
The companies said, "Integration of this data with Geist's RackNet or Environet DCiM solutions provides seamless presentation of power data combined with the power and flexibility of Geist's DCiM solutions."