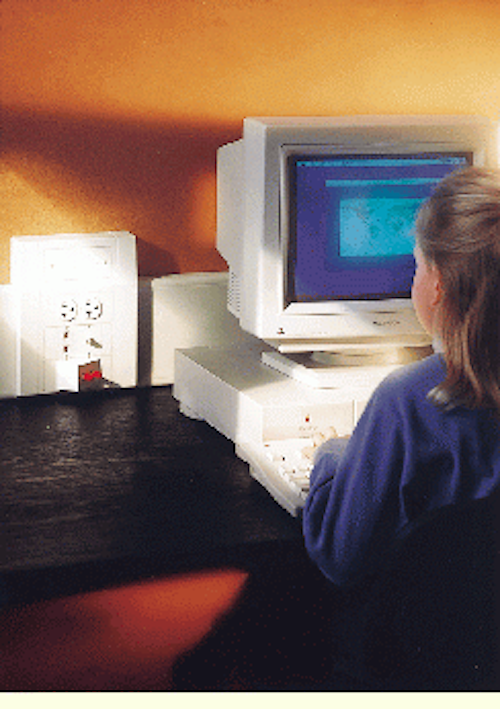 Lynn Haber
Although a fairly low-tech item, raceways continue to play a significant role in high-tech network infrastructures. This drives product manufacturers to enhance existing product lines and in- troduce new concepts.
As a product category, raceways--flexible cable-management systems used for electrical and low-voltage cables--have been available for decades. Raceways are surface-mounted systems that run along the perimeter walls of offices. They are a means of routing, concealing, and protecting cables.
Most raceway systems are used to retrofit applications in buildings that are otherwise inadequate for wiring new or increased data or power requirements. "Raceways became more popular for low-voltage applications as infrastructure design moved away from a daisy-chain configuration toward a home-run configuration, which means a continuous run from a wiring closet to a work station," says Gary Bateson, product manager for delivery systems at Hubbell Premise Wiring (Stoughton, CT).
Product functionality has also shifted from power, simple telephone, and alarm systems to local area networks, computer cabling, and videoconferencing applications.
Almost two dozen vendors offer raceway products. According to manufacturers, the product category has remained fairly stable since its introduction decades ago. In fact, The Wiremold Co. (West Hartford, CT) was among the first manufacturers of raceways. "We introduced one of the first systems that accepts both power and low-voltage cables 30 years ago," says John Hoffmann, product business manager for perimeter systems at Wiremold.
Since that time, with advances in telecom-munications, computers, and power distribution, commercial wiring infrastructures have become increasingly complex and more challenging to install. As a result, raceways have evolved to become more sophisticated, with manufacturers offering full lines of products to meet today`s varying wiring requirements.
The biggest requirement for businesses is the need to move, add, and change equipment. According to industry estimates, in any given office, moves, adds, and changes affect about 50% of the staff per year. To accommodate this business need, buildings must have flexible wiring systems. Raceway manufacturers have jumped in to offer products that provide the right solution for today with the option of growth and change to meet tomorrow`s requirements, as well.
Choice of materials
Original raceway systems were made of steel. Vendors such as Wiremold continue to offer steel products but have broadened their product line and now carry plastic and aluminum products as well.
Steel was and continues to be a favorite because of the material`s durability. Steel is the best-selling product at Wiremold. "Many installers order steel raceways because this type of product has been around the longest and they`re accustomed to ordering it," says Hoffmann.
The hardiness of steel raceways makes them a popular choice in the education market. They are also particularly well-suited to applications where shield- ing against electromagnetic or radio- frequency interference is important, such as in medical facilities.
While steel raceways might be the best-selling product, raceways made from plastic are the fastest-growing product category. Referred to as a nonmetallic product, plastic raceways are typically made from polyvinyl chloride (pvc). Panduit Corp. (Tinley Park, IL) for example, sells only nonmetallic products, and according to Brad Wittenkeller, product manager of raceways systems at Panduit, raceway base and cover units are made from pvc with a UL94VO flammability rating, and fittings are made from a plastic blend of pvc and acrylonitrile-butadiene-styrene. The company has been selling nonmetallic products for more than a dozen years.
Product manufacturers agree that nonmetallic products are durable, lightweight, and easy to install. They resist scratching and denting better than steel raceways and are more likely to return to their original shape if kicked. "I believe that the nonmetallic raceway products are see- ing such great growth because of their lower installation cost," adds Wittenkeller.
Plastic products are reportedly easier to cut, hold, and handle and, in general, are more user-friendly. In large jobs, using a nonmetallic system will result in a labor and installation savings of 20% to 30% compared to a metallic system. Product pricing for nonmetallic raceway systems is about 10% to 20% higher.
Metal raceways must be deburred at every cut and filed, with edges cleaned so as not to damage wiring insulation. That`s not the case with nonmetallic products. Vendors also say that plastic doesn`t require special cutting tools, as does metal.
Still, some in the industry contend that nonmetallic products have gotten a bad rap and that product evangelism is still required. Wittenkeller, for example, points to the City of Chicago, which continues to specify metal-only products for raceways--among other conduit systems.
On the manufacturing side, nonmetallic bases, covers, and dividing walls are still extruded, while fittings, junction boxes, and dedicated boxes are molded.
Raceway systems made from aluminum are also available for users looking for the anodized type of finish. According to Wiremold`s Hoffmann, aluminum raceways can be found in laboratory environments, where corrosion is a potential concern. "There`s a premium for aluminum; it`s about three times the price compared to steel," he says.
Users of raceway systems can choose more than just materials. Aesthetics have become an important concern, as well, in product selection over the past couple of years.
Wiremold`s V4000 Ivory Series is for metallic construction, where the new Ivory ScuffCoat finish fits design requirements. Previously, metal finishes were standard gray. The company`s Isoduct aluminum raceway is stocked in more than 150 colors and can also meet custom color requirements, according to Hoffmann.
Plastic products are also available in a host of colors, with trim moldings and wood veneers. "Raceways used to be a necessary evil, but now they are made to blend in with office design," he says.
Users can also choose raceways according to the number of compartments they house. Single-channel raceways are used for dedicated cables, such as data or power. Multichannel products provide two separate compartments, one for power cable and one for data cable, separated by a divider.
Hubbell`s Bateson reports that issues have arisen in the industry regarding separation of power and data cables. "Users have complained about leakage, or interference, between compartments in the multichannel products," he says. The problem is currently being investigated, with no findings of leakage thus far. "If a problem is found, the question will be how to fix it," he adds.
Fill capacity
The Electronic Industries Association and the Telecommunications Industry Association (eia/tia--Arlington, VA) are currently addressing the issue of fill capacity for surface raceways. Fill capacity specifies how much of a raceway`s internal space can be filled with cables. Current eia/tia specifications allow for 40% fill capacity.
Wittenkeller says that 40% is a conservative number and the new eia/tia proposal is to increase the fill capacity to 60%. "The idea is that you design for 40% fill capacity and leave the remaining 20% as room for moves, adds, and changes," he says.
Fill capacity is important in cable selection when planning for current and future use. The issue has come to light because existing recommendations are often exceeded in the field. "I think the eia/tia is moving toward more-realistic numbers," says Wittenkeller.
Typically, the single-channel capacity for one unshielded twisted-pair (utp) cable begins at 1/4 square inch and goes up to 11/2 square inches, for a maximum of 15 utp cables. For smaller, multichannel raceways, internal capacity is 4 square inches, but that capacity can be doubled.
"There`s a big gap between single and multichannel capacities, so some installers will jam 17 cables into a single channel rather than going to a larger raceway," says Wittenkeller.
The tia/eia-569A commercial building standard for telecommunications pathways and spaces was voted on and approved this past February. The next step in the standards process is publication and the requirement for another vote. Given how slowly the wheels of the standards process works, don`t expect to see new standards in this area for at least 12 to 18 months.
Bend-radius protection
Another recent trend among manufacturers of raceways is to offer bend-radius protection for the cable. This came about with the advent of optical fiber, with its precise bend-radius requirements.
In the past two to three years, most major raceway manufacturers have begun offering such protection via bend-radius control fittings, which maintain or hold a cable so it cannot bend more than recommended. Today most, but not all, vendors offer this feature.
Panduit began offering Pan-way Type T-70 Surface Raceway this year. The product is a multichannel nonmetallic raceway system that includes many of the latest industry features. For example, the product boasts an aesthetically pleasing design and is available in four standard colors; and all fittings maintain a minimum 1-inch cable bend radius, according to the company. Other features include flush-mounted devices, snap-in divider walls, and nonmetallic construction.
"Surface raceways offer customers lower cost of ownership because they provide easy access for moves, adds, and changes," says Wittenkeller.
Wiremold offers a wide selection of products in steel, nonmetallic materials, and aluminum. Recently, Wiremold announced that it will offer factory customization and prewiring for nonmetallic raceway products beginning in 1998. Rather than cutting raceway in the field, installers can give the company their raceway measurements and the manufacturer will do the rest.
"We provide wiring inside the raceway and leave a pigtail for the installer. On the communications side, we have a connection in place and all the installer has to do is bring the wire from the communications closet," says Hoffmann.
Wiremold began offering prewiring on aluminum products about six years ago. In 1996, the company added steel products. According to Hoffmann, the biggest driver for such services has come from the laboratory, college, and university settings, as well as from businesses upgrading computers. "These facilities are usually on a tight schedule, and contractors don`t have enough time to get all the work done," he says. Planning for prewiring not only saves the installer time but can save the customer money as well, he adds.
The cost for prewiring services varies and is assessed on a per-project basis, with the main variable being labor rates in a given territory.
Wiremold also has plans to introduce a new product at the end of this year, according to Hoffmann. It will segregate access to power and communications cables in a multichannel raceway.
The benefit of creating a twin-cover product is that it eliminates the need to shut down power to an office in order to work on a raceway that contains both power and communications cables. Hoffman says the new product was created because of customer demand.
Hubbell has added a new multimedia station box to its line of raceway systems. The product is designed to deliver fiber-optic cable to a station and includes a fiber spool, according to Bateson.
This month, The Siemon Co. (Watertown, CT) is introducing a nonmetallic raceway system available in three sizes for two, six, or twelve cables. According to Robert Carlson, marketing manager, each system includes seven fittings that comply with industry bend-radius standards for copper and optical fiber cable. The outside corner of the system has one short and one long end, which helps minimize gaps between the raceway and the wall when the corner of the wall does not measure exactly 90o.
Telect Inc. (Liberty Lake, WA) offers what it calls CableLinks, a cable-management system for fiber and copper. Not a true raceway system, the product is designed to snap together and secure, protect, and route cable, according to John Meyer, fiber-optic applications engineer.
The product is modular and comes in 2 x 2-, 4 x 4-, and 6 x 4-inch components. It offers bend-radius protection for fiber-optic cable and is designed to be flexible for moves, adds, and changes, says Meyer.
The system consists of plastic links and metal transition components. "What`s unique about CableLinks is that links can be reconfigured and reused, unlike other systems that require cutting," Meyer says. The product has been available for five years and pricing is application-specific. q
Lynn Haber is a freelance writer specializing in networking and telecommunications issues.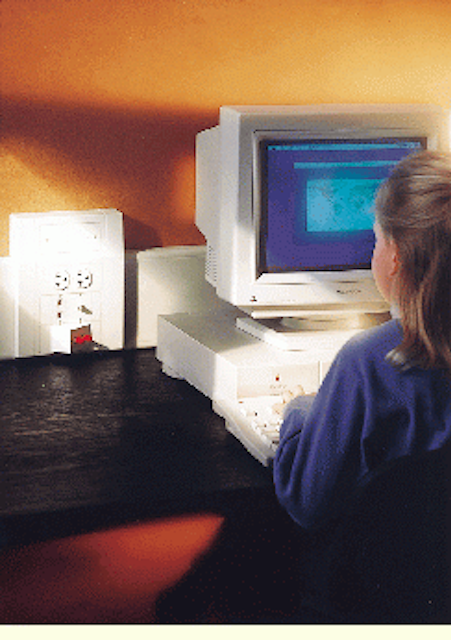 Click here to enlarge image
A large-capacity raceway in Wiremold`s 5500 series provides access to voice/data and power cabling.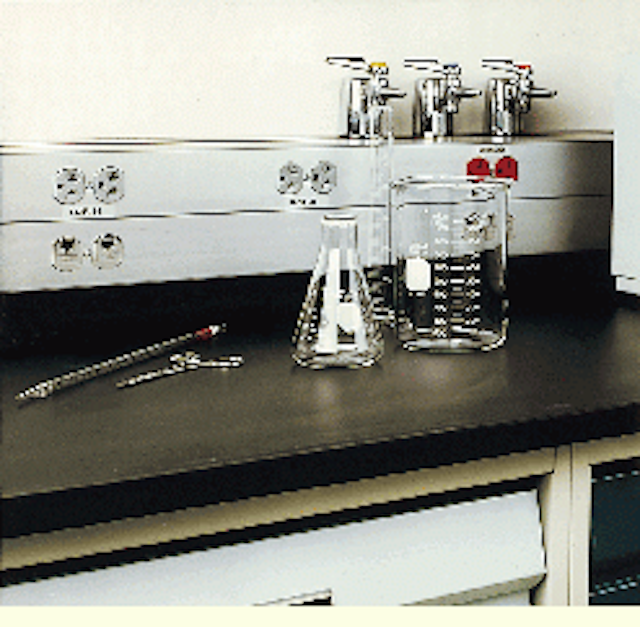 Click here to enlarge image
Aluminum raceways are well-suited to laboratories because their anodized finish resists corrosion. This model from Wiremold offers two compartments.
Click here to enlarge image
Bend-radius protection for both copper and fiber cable is incorporated into The Siemon Co.`s latest nonmetallic raceway system (top). A two-piece, symmetrical hinged design allows the cover to be opened from top or bottom. The hinge also locks in the open position, acting as a trough to hold cables during installation (bottom).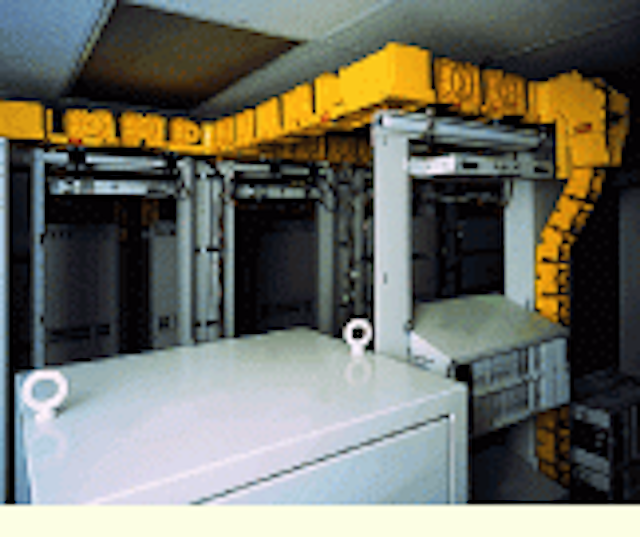 Click here to enlarge image
Not a conventional raceway system, CableLinks from Telect Inc. is a modular cable-management system that eliminates cutting.