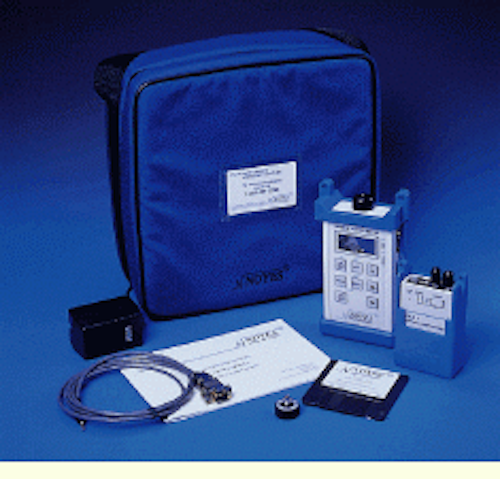 Gail Leach Carvelli
To test the end-to-end performance of an optical-fiber system, an installer needs two pieces of handheld equipment--a light source and a power meter. The light source, which in its most basic form is nothing more than a flashlight, sends a wavelength of light down the fiber. At the other end of the cable, the power meter reads that light, or optical power level, and determines the amount of signal loss.
While this task is crucial to the fiber-optic installation, power meters and light sources have for some time remained relatively simple in their evolution as handheld test equipment. In recent years, however, manufacturers have made these devices easier to operate and more efficient through the addition of new features. Manufacturers of optical time-domain reflectometers (otdrs) have also begun adding power-meter and light-source functions to their more-sophisticated testers.
These changes and enhancements have not altered the fact that power meters and light sources are a must for installers of optical fiber. According to Tim Richardson, senior product line manager for GN Nettest (Utica, NY), "Power meters and light sources are the first tools purchased by contractors and installers of fiber-optic cable. Traditionally, they have been very simple to use."
Because of the products` simplicity and widespread use, Rick Puckett, product manager for Tektronix Cable Test Products (Bend, OR), notes that many people are buying power meters and light sources to supplement their otdr needs. "It seems that installers are using these products as a first-pass kind of test to determine if the system is going to come up successfully and run," he explains. "It`s a reliable first-line task."
An evolutionary process
Being able to conduct an end-to-end performance test quickly and efficiently is something that installers have come to expect from their light sources and power meters, which when sold together, are called an optical-loss test set.
According to Ryan Irving, regional sales manager for Noyes Fiber Systems (Laconia, NH), installers expect these devices to be easy to use, but they also want them to be sophisticated tools.
"For those people doing the daily work, there seems to be a trend or migration toward more-complex equipment, even though the basic test is the same," he says. "But now, installers are asking for more automatic features. They want a product that can be attached to the cable and conduct the tests with a minimal amount of buttons to push. And they want the product to be lightweight and easy to handle."
Those last criteria are a far cry from the specification of bulky field equipment of the past, says Claudia Teague, product manager of optical test equipment for Siecor Corp. (Hickory, NC). "The first evolution to occur was shrinking the size from a typical weight of three pounds per unit to mere ounces. Now they are about the size of a Walkman and con-tain all of the functionality of their earlier bench-top-size cousins," she explains. "Craftspeople needed equipment that was not only easy to use, but was also compact and easy to handle in often confined working environments."
Light source advances
A light source has a very specific goal--to emit light, set at a particular wavelength, through the fiber-optic cable. Previously, light sources usually were restricted to a single or to two wavelengths, and were limited to either singlemode or multimode. Today`s light sources offer more. Some even offer three and four wavelengths--850, 1300, 1310, and 1550 nanometers--and consist of various combinations of light-emitting diodes and lasers. Some also incorporate visible lasers (visual fault locators) for troubleshooting.
Noyes`s Irving notes that his company has at least two outputs on its light-source products, which makes it easier for installers to test two wavelengths more efficiently because the installer doesn`t need to reference out all of the cables for each wavelength. "Now we are doing more things. These two wavelengths--let`s say 850 and 1300--are coupled together inside the box. Now you only have one connector to deal with," he explains. "We`ve just redesigned one of our laser sources so that it is $520 cheaper."
Light sources can range in price from less than $500 to more than $1000.
For the most part, notes GN Nettest`s Richardson, "light sources have changed little over the last decade. The exception is that purchasers of these devices are getting higher power and a more stable product--often at a lower price."
Data storage essential
Although light sources haven`t changed much, their power-meter counterparts have. The most notable and requested advancement has been the ability to store test results and download them into a computer.
Tektronix`s Puckett says this is occurring throughout the industry. "Customers are asking for a way to document performance characteristics," he says.
Siecor`s Teague says that these types of features not only give the end-user another service, but let the installer test fibers quickly, and ultimately save many hours in the field. "Instead of manually recording each measurement, installers can store the data in the field, which eliminates the need to do paperwork at the site," she says. "Data compilation and documentation can now be done in the office. Better yet is that the craftsperson is free to do more field work, while an administrative person produces the documentation with the PC software included with the power meter."
Consolidating testing features
A general trend in the test-equipment industry is to merge the features of several products into a single device. The same is true with power meters and light sources. In the future, more products may have visual fault locator and talk-set capabilities, or return-loss features.
This type of consolidation is something that is expected in the industry, says Irving. "You`ve seen this happen with otdrs as power-meter functions are added to them," he says. "Now we are going to see this in the reverse. I think we will see otdr or return-loss or visual-fault-locator features being added to power meters."
However, GN Nettest`s Richardson doesn`t entirely agree. Instead, he thinks that installers who want more of these features may actually turn to a mini- otdr. "We are finding that manufacturers are putting a tremendous amount of sophistication into these products," he notes, "but that gets away from the demand for ease of use."
With these added features, John Gragg, current products marketing manager for Tektronix Cable Test Products, notes that prices for power meters will rise. Prices today can range from less than $500 to several thousand dollars. "I certainly have misgivings about some of these additions because they are going to start driving up prices," he says. "I`m not sure that people can really justify this expense for first-pass testing."
Power meters of the future may also incorporate bidirectional testing, some products may already do this, or they may become optical-spectrum analyzers.
Maintaining simplicity and ease of use
Regardless of the new features, most industry experts agree that power meters and light sources must be easy to use, not only for the installer, but also for the end-user. That is because some end-users now require that the installer leave them some sort of test equipment when the job is complete. This allows the end-user to conduct some of his or her own troubleshooting before calling the installer back for repairs.
"This brings us back to the basic power meter and light source," says Irving. "Obviously, the contractor may buy the one with the most automatic features, but he or she may buy the lower-level equipment for the customer. I think we are going to see this more and more, especially as fiber gets closer to the home."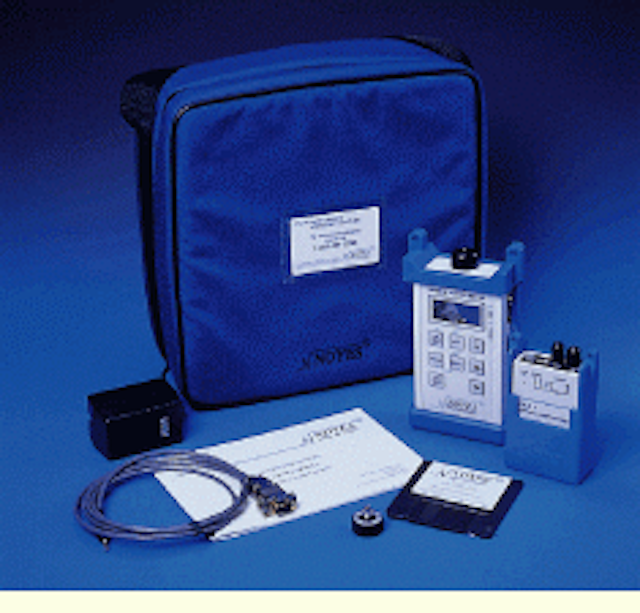 Click here to enlarge image
Power meters and light sources can often be purchased as a fiber-optic loss test kit. The mlp 5-2 kit from Noyes Fiber Systems (Laconia, NH) offers loss measurements at 850 and 1300 nanometers.
Click here to enlarge image
The OS-300 series of optical sources from Siecor Corp. (Hickory, NC) provides three-wavelength multitest functionality.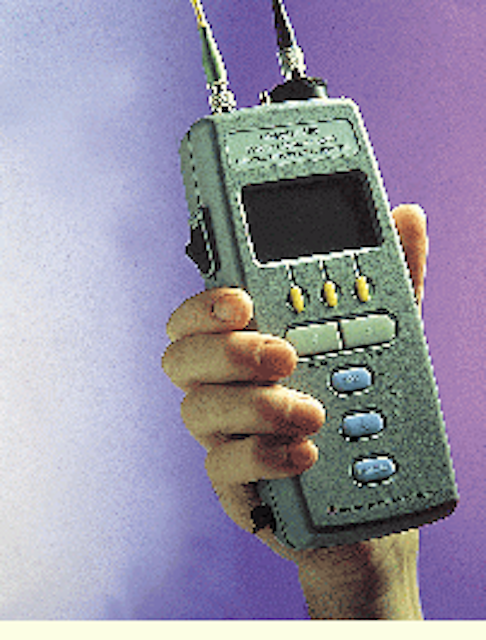 Click here to enlarge image
The LP-5025 S50 Optical Return Loss Test Set from GN Nettest (Utica, NY) can read dual wavelengths.