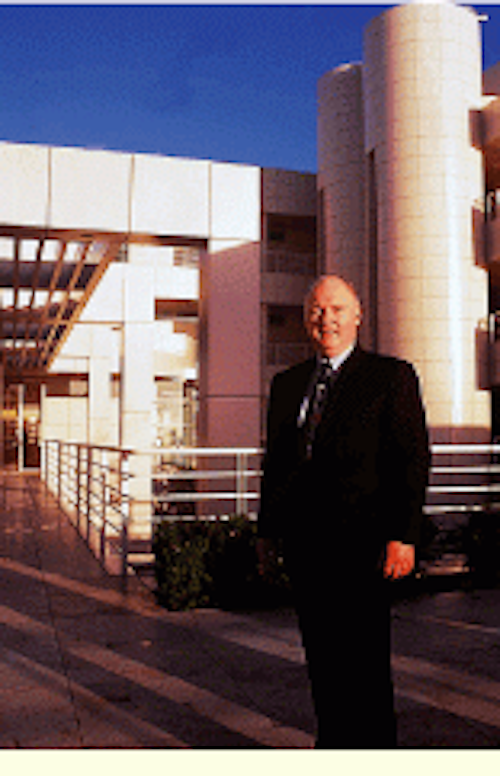 Dan Silver
To manage the planning and implementation of the Getty Center technology network in Los Angeles, CA, the organization brought in 26-year telecommunications industry veteran Dave Archer as senior telecommunications analyst. Working with a team of five specialists, Archer found a cost-effective solution that would meet all of Getty`s requirements for flexibility, upgradability, and future growth.
The scope of the project was defined by several parameters. Gigabit bandwidth was required to service a network of more than 2400 nodes. Telecommunications closet (tc) space was at a premium, so the system architecture had to consume as little floor space as possible. And the process of making changes to the network had to be fast, easy, and cost-effective.
In the spirit of this leading-edge facility, Archer`s team was challenged to find the best long-term technology solution. "We`re building a facility here to serve people for longer than the 50-year life span of normal business buildings," Archer explains.
The Getty Center network had to be designed for computers, printers, and similar devices, as well as videoconferencing. Due to the museum`s extraordinary security requirements, telephone and security systems were scheduled to have their own cabling plants and not be integrated into the computer network.
So Archer proposed that a fiber-based system be used to meet these needs. "When you need a combination of bandwidth with distance, fiber is the winner," says Archer. "While copper`s bandwidth is being pushed, it cannot go as far as fiber."
In the long run, fiber proved to be the most effective solution. Use of a centralized network administration architecture allowed the elimination of all of the electronics between the desktop and computer room, enabling the center to save space. There was no need for switches in tcs, which would have consumed 100 square feet per closet. With 55 tcs on site, the savings totaled $5 million, enough to cover the cost of the entire cabling system.
Fiber also enabled Getty Center to meet its flexibility requirements. Air-blown optical-fiber (abf) technology was selected for the cabling infrastructure. Because it can be installed in a fraction of the time it takes to pull conventional fiber cable, abf enables installers to set up new users or make changes in minutes, working from the central equipment room and at the desktop. Had the installation called for copper or conventional fiber technology, it would have required at least one additional full-time technician, resulting in higher costs.
Another factor in the decision for fiber was the center`s need to minimize downtime after its move. The staff had to be operational from day one, and the abf installation made that possible.
Archer believes that examining the big picture was the key to making the right decision, leading him to identify fiber as the most forward-thinking alternative. He convinced Getty`s management that the higher cost of fiber up front would be offset by not having to rewire the cabling plant later. "Our responsibility is to outfit the building with technology that will last as long as possible," he says. "Fiber optics is the medium of the future. If you can get to fiber now, it greatly reduces the trials and tribulations of conversions later on."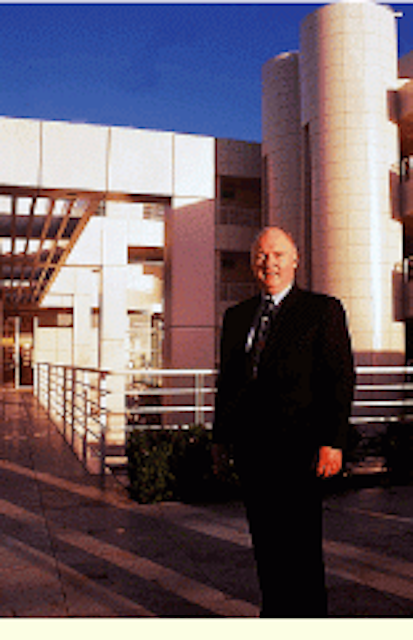 Click here to enlarge image
Senior telecommunications analyst Dave Archer decided to use a fiber-optic system at the Getty Center because it was cost-effective and would meet all of the institution`s requirements for flexibility, upgradability, and future growth.
Dan Silver is a market development manager for 3M Telecom Systems Div. (Austin, TX).