Questions abound for Fiber-to-the-X installations
Installers, end users consider the workload and need for high bandwidth.
Mar 1st, 2004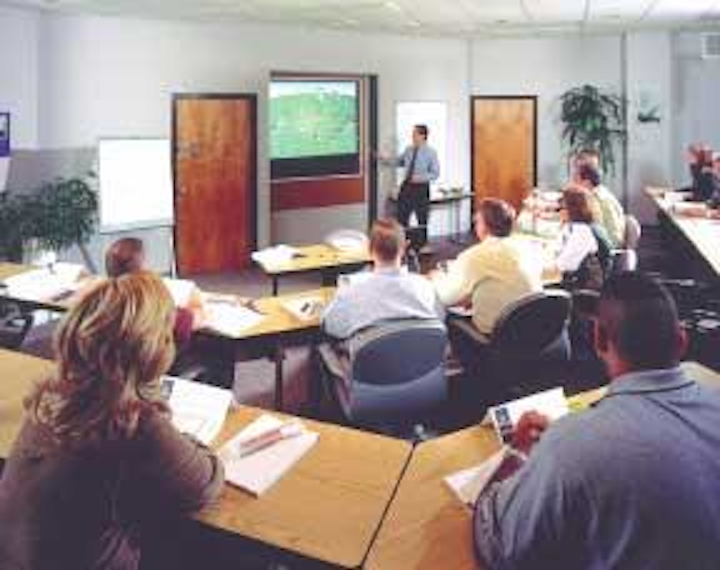 Installers, end users consider the workload and need for high bandwidth.
The race is on to bring fiber to the premises—a.k.a., fiber-to-the-X (FTTX). But installers and end users alike have many questions about the amount of work these installations will bring in, and the perceived high-speed data needs the technology will fill.
Despite the questions, many predict this year will be a milestone year for FTTX. (The "X" term refers to the installation of optical fiber to both commercial buildings and residential homes.)
Changes in Federal Communications Commission codes are now paving the way for profitable investment in FTTX by major carriers, and telephone companies are also ramping up their efforts to bring fiber to customers' premises. The leading U.S. telephone company, Verizon Communications, for example, recently selected Corning Inc. and three other vendors for its project to wire homes and businesses with high-speed optical-fiber networks.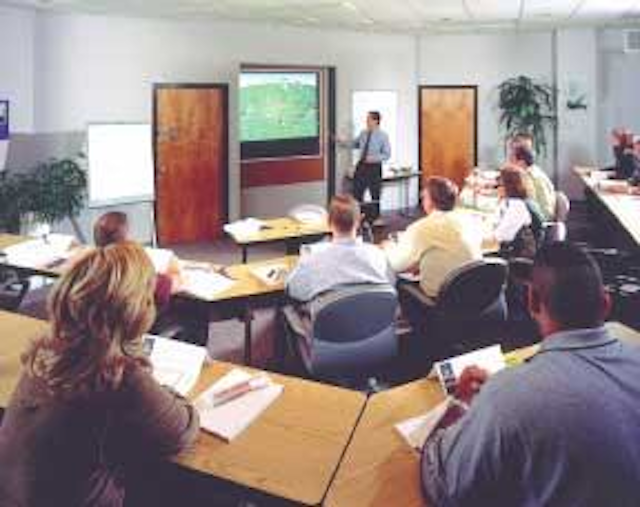 Installers for Corning Cable Systems are taught specifics on the peculiarities of fiber-to-the-X technology.
Click here to enlarge image
Telcos are expected to increasingly turn to fiber as the medium of choice in their "last mile" networks to customer premises because of its benefits for offering bandwidth, reliability, and providing services such as video-on-demand and videoconferencing.
Some experts believe that by 2010, all major metropolitan areas in the United States will have access to fiber. Today, many of the larger, so-called primary cities are wired with optical fiber, including Boston, Los Angeles and Dallas.
Now, secondary and tertiary cities are being targeted for installation projects—cities in states that have, until now, not offered as much incentive to telephone companies. As cities in states like Mississippi, for example, start to have their networks upgraded, contractors are finding work installing dual fiber connections for redundant fiber branches to buildings, testing it and lighting it up.
A new tier of services includes so-called "smart buidings," where the switch capabilities that used to reside at the telco are being installed within the building. These allow landlords to offer tenants not only rental space, but also IP services, such as voice and data.
"You can see there will be a lot more customers coming off of one fiber," says Carrie Higbie, global network applications manager for The Siemon Company (www.siemon.com), based in Watertown, CT.
In the next six years, a large proportion of hubs and businesses in the United States are expected to have at least an option for fiber connections, and a significant proportion will likely have the connections.
One is the United Services Automobile Association (USAA; www.usaa.com), which has fiber-to-the-building for its headquarters in San Antonio, TX. Now, it's bringing fiber to its last branch office operation, too. The effort will, in the end, provide high-speed data service to thousands of employees who now require greater bandwidth.
The company's headquarters are located in a single tenant commercial building that was built in 1976. It has fiber-to-the-building, and contractors began putting in new Ethernet switch upgrades in December. When the project is complete, the USAA will be able to provide greater bandwidth—622 Mbits/sec—to its employees.
"The fiber is integral to our success," says Tim Emch, IT network professional for USAA. "This will provide our data and voice switch media."
The association is now extending fiber to one of its branch operations, located in Phoenix. AT&T recently brought fiber-to-the-curb at the Phoenix office, tying into one of its nearby hubs. The fiber has been installed and connected to the blown fiber within two buildings there, and will soon be lit up.
Emch says this effort represents the first step toward giving USAA's branch offices access to 10-Gigabit Ethernet. The fiber will be used to tie all of the buildings together, providing Ethernet access to 30,000 people.
For the potential migration rate of fiber to homes alone, about one million new homes are built each year in the United States, and another two million homes with outmoded equipment are expected to be rehabilitated with fiber.
But many say only new, high-end homes are getting the fiber installed. "Developers want to attract high-end people with million-dollar homes," says Navy Marine Corps. (www.eds.com/nmci) NetCom engineer, David Balyeat—a former consulting engineer for a Seattle firm.
"It's really neat, but it's not going to happen tomorrow," Balyeat continues. "The individual homeowners don't have the money to do it." Balyeat says the cost of the fiber itself is not the issue, but rather the cost of terminating the fiber on each end.
"We're talking about $400 a drop," agrees Rene Pelletier, a consultant for Voice Data Video Consulting Inc.
(www.vdvconsulting.com), based in Vernon Hills, IL. "That's for people who are living in million-dollar suites. Others are not going to spend that kind of money."
But Chad Burel, manager of training services for Corning Cable Systems (www.corningcablesystems.com), based in Hickory, NC, says the trend of bringing fiber-to-the-home is increasingly being pushed by recent college graduates, who became accustomed to the high data speeds offered by their universities. These students are now buying their own homes, and seeking high data speeds for them.
"Today, we are only using fiber for the bandwidth requirements of high-speed data; however, in the future, we will need greater bandwidth to support additional applications, such as high-definition video for both entertainment and business applications and POTS," says Barry McLaughlin, president of the Telecommunications Training Academy of New England (www.ttane.com), based in Wellesley, MA. "Fiber as a medium will enable both triple-play services and larger bandwidth requirements."
With all of this taking place, installers and users of structured cabling systems still have questions about the promise of FTTX. Their questions swirl around how much work they can count on, and how much new training they will actually need.
"This is the year that everyone hopes to have some modest maintenance and project work to address this," says Ed Fenton, director of business development for Cables Industry CRU Group (www.crugroup.com), based in London.
The promises of FTTX
One thing is certain. If Ethernet is to become the common application of choice for home and business devices, fiber-to-the-home and FTTX is destined to become a reality. But to what extent do end users need Gigabit Ethernet now?
Gigabit Ethernet and its next step up—10-Gigabit Ethernet—offer the speed and higher broadband that fuel the need for FTTX. On the residential side, with more people telecommuting, consumer demand for high bandwidth applications is growing. "Dial-up is not meeting people's expectations," says Burel.
Adds The Siemon Company's Higbie, "There are all kinds of applications that require the [higher] bandwidth, and increases in available bandwidth compression isn't a determining factor anymore. Most people have broadband access and companies have increased their bandwidth tremendously, but the more bandwidth, the better. This is true not only for daily operations, but also for redundancy and the drive for ubiquitous productivity."
Fiber-to-the-business, meanwhile, is a natural. Having fiber delivered to a building increases its marketability. Companies today are transmitting larger files, and they will need fiber to accommodate the higher bandwidth.
Bob Jensen, standards development and technology representative for Fluke Networks (www.flukenetworks.com), based in Everett, WA, says companies will eventually have to go to a fiber platform that will enable 10-Gigabit Ethernet. "People should be prepared," says Jensen, "and have cabling inside to deploy 10-Gigabit Ethernet."
He also says companies need redundant fiber systems that will provide them with more security.
"They have to look at survivability," says Jensen. "If a line goes down that carries a DS-3 line, it may put that company out of business. That back-up system for diversity needs to be there."
Training questions
Regardless of the trends and needs, some installers and users of structured cabling systems are wondering whether they will need additional training to install the optical fiber. Manufacturers, who say they are already seeing an increase in the demand for fiber-to-the-premises classes this year, acknowledge that contractors should rightly wonder about their training levels.
"It is something contractors need to understand," says Valerie Rybinski, engineering services manager for Hitachi Cable Manchester Inc. (www.hcm.hitachi.com) , based in Manchester, NH. "The bottom line is there will be a need for this bandwidth in the future, with SONET and 10-Gigabit applications, and the latest changes in cable technology coming."
Nick Rayman, telecommunications copper and optical-fiber cable design consultant for Purdue University (www.purdue.edu), based in West Lafayette, IN, adds, "I think everyone needs as much training as they can possibly get." Rayman is now helping to install singlemode optical fiber to the university, a move that will provide students with higher bandwidth and VoIP.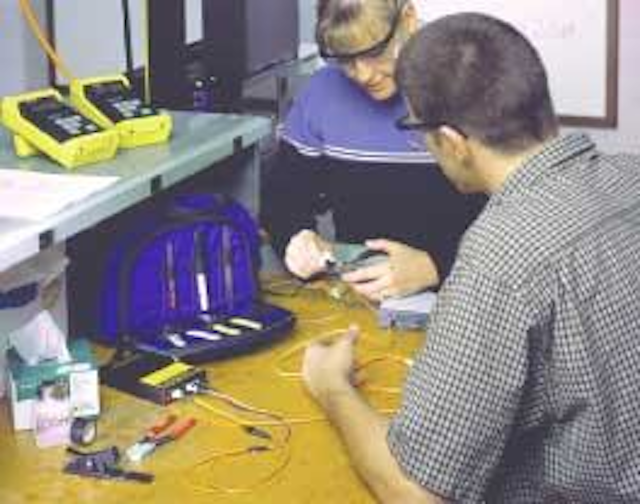 Many optical-fiber manufacturers say they are seeing an increase in the demand for fiber-to-the-premises training classes this year.
Click here to enlarge image
Burel says FTTX installation training will differentiate one installer from another. Municipalities will seek contractors who have this outside plant expertise as they seek contractors who can wire up their communities. "This will differentiate their skill sets," says Burel.
That means contractors must be trained in both outside plant installation and home installation. FTTX classes today cover connecting hardware, installation procedures, and testing procedures for fiber-to-the-home and fiber-to-the-business.
But in some cases, even that's not enough. Higbie says the efforts to run more underground fiber for FTTX projects are calling for new levels of training. She says contractors need to be shown how to maintain termination points on fiber, how to confront traffic challenges and work according to different state regulations.
"Today's fiber installers need to be aware that if they are going to price a fiber install, they need to survey from site A to B," says Higbie. "Outside fiber installations run the risk of generating cost rather than revenue if obstructions, such as creeks, road bores, etc., are not addressed prior to bid."
Higbie also points out that contractors need a refresher on regulations which, for example, could determine just what hours a contractor can work on a public street, or what distance they must be from a utility line. "If you are in Kansas and you're answering an RFP in California, there could be 2,200 regulations that you are not aware of," says Higbie.
George says the push for FTTX will mean that training will become imperative. "It won't happen instantaneously," says George. "But the training of installers will be required." RBOCs, CLECs, as well as small and large municipalities"need to be training their workforces," adds George. "It's important to have solutions that can be installed by the existing technicians."
George says technicians who are trained to install copper will have to learn how to splice fiber, handle and mate fiber connectors and clean them properly. Contractors also need to be taught how to use fusion splicers. This all must be accomplished if fiber deployments to greenfield situations are to be deployed en masse, or a ramp-up of fiber deployment to several million homes and businesses per year is to take place.
"Low-skilled technicians need to be trained to install fiber to the premises," says George. "A lot of them don't have that training now."
Different levels of training are required for fiber-to-the-home. For example, contractors must be taught how to lower the costs of reaching buildings located in dense urban environments. And Jensen says today's installers definitely need to be trained on the installation of singlemode fiber.
"The access providers usually hire contractors to do an install for them, and we need to ensure that the contractors they hire are trained," says Jensen. "This includes everything from pulling cable to splicing it and testing it."
Michael Connaughton, fiber sales manager for Mohawk/CDT (www.mohawk-cdt.com), based in Leominster, MA, says contractors should act fast to get the training.
"We are on the cusp of change now," says Connaughton.
Brian Milligan is senior associate editor for Cabling Installation & Maintenance.