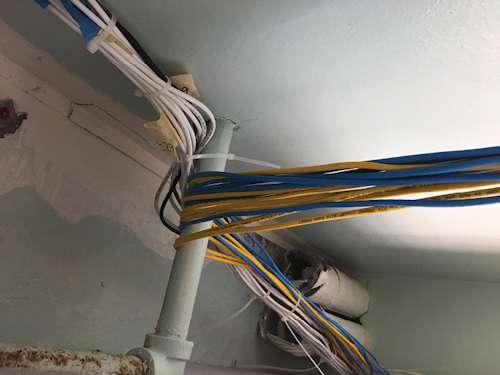 The photos and comments on this page were sent in by Yamill Garcia of Telecom IT Network Corp., a Florida company that provides information technology (IT) and structured cabling network services.
"Recently I was providing services in a building that's being renovated, and saw a structured cabling job executed by a single person—not a company—in a building with six floors," Garcia relays. "This person not only pulled all the cables alone, but also used copper-clad aluminum, bought on eBay or Amazon, I assume.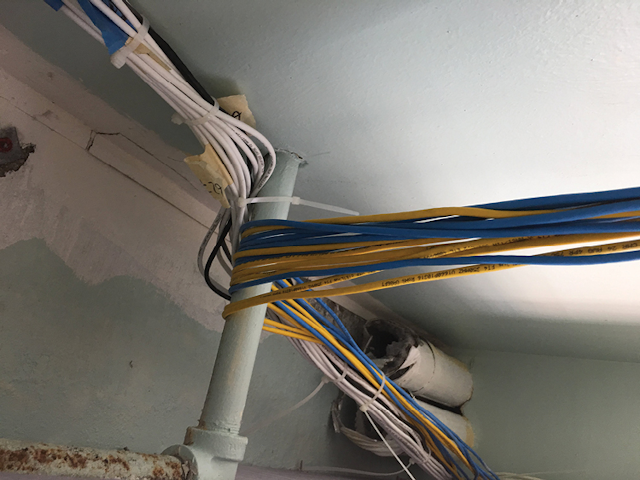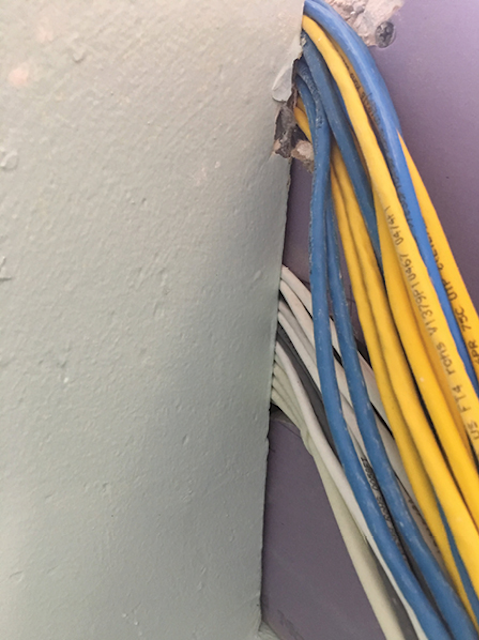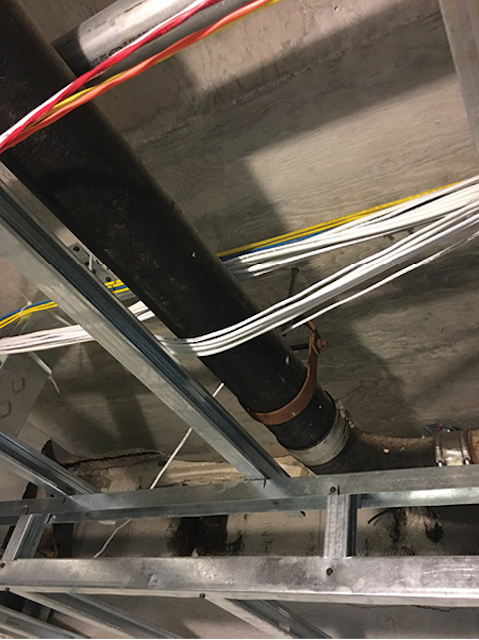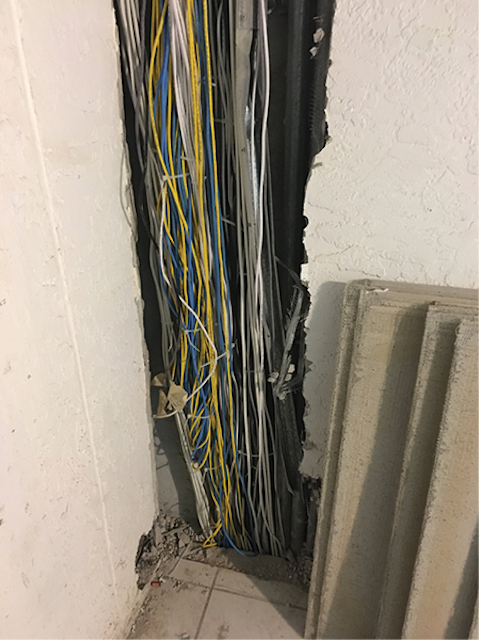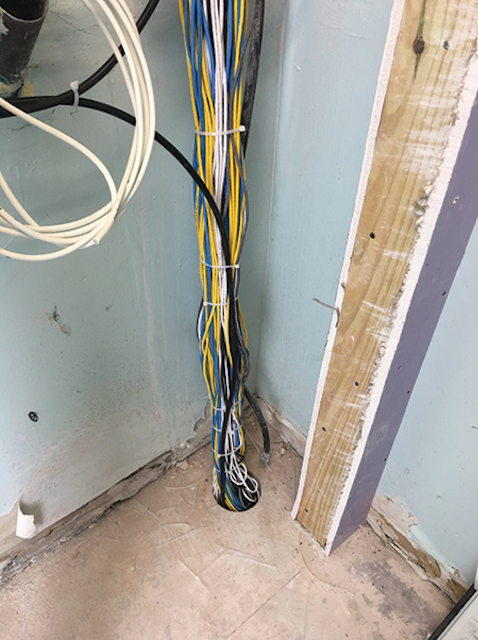 "Sometimes pictures speak more than words. From someone who knows the standards and how to perform a decent and professional job, I really want to let it be known that this was a big non-compliant and non-standard structured cabling installation."
Truth be told, we ended up turning these pictures every which way to try to figure out which side was up. That's how badly out of order everything is.
Garcia opined, "I think this lucky guy is a good friend or family member of the general contractor, or someone who I assume didn't know any better."
Thanks for sharing, Yamill.
Matt Vincent, Senior Editor