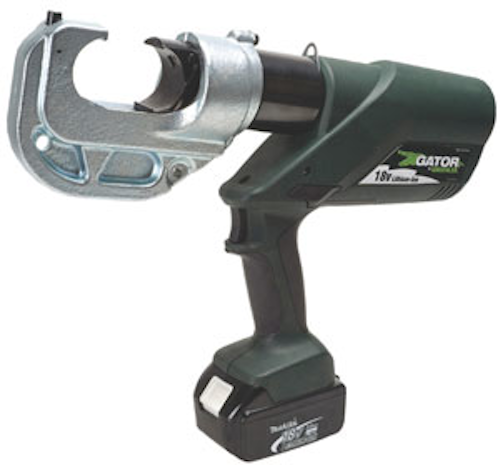 From the February, 2015 Issue of Cabling Installation & Maintenance Magazine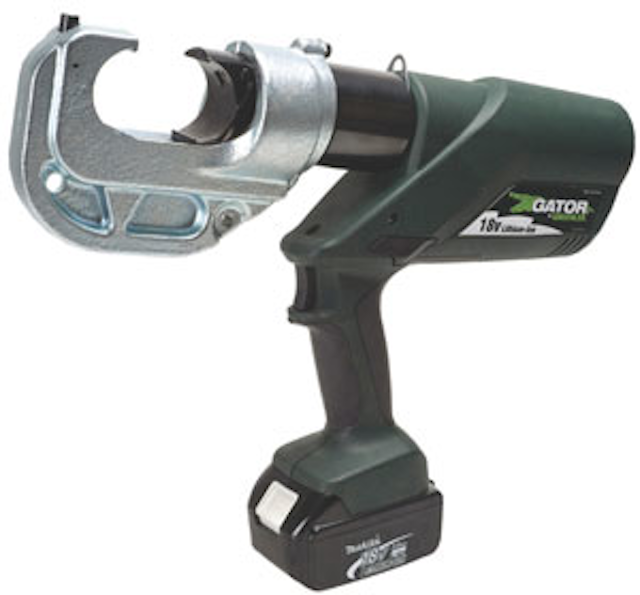 The EK1240L 12-ton battery-powered crimper from Greenlee can be used when installing a ground grid for a new or existing structure, the company points out. "When used for the installation of a ground grid for an existing Navy substation, labor times to perform the crimps were cut in half, and the ease of the tool made it a preferred choice," Greenlee stated.
The EK1240L features trademarked intelli-Crimp technology that monitors the crimping force of each crimp, and provides the operator with a visual and audible alert if the force is below specification. A two-stage hydraulic system has fast advance and power needs, an automated retraction stop, and single-trigger operation controls.
The crimper is compatible with Greenlee's Gator Eye, meaning it provides users the ability to track work history and generate reports and performance logs. Gator Eye also indicates when the tool needs recalibration.
Greenlee
www.greenlee.com
More CIM Articles
Archived CIM Issues