Composite cable has its pros and cons
More and more installers today are looking into adding to their traditional menu of unshielded twisted-pair, shielded twisted-pair, fiber and coaxial cable. Two of the new options they are looking at are composite cable, a mix of multimode and singlemode fiber, and hybrid cable, a copper and fiber combination.
Nov 1st, 1995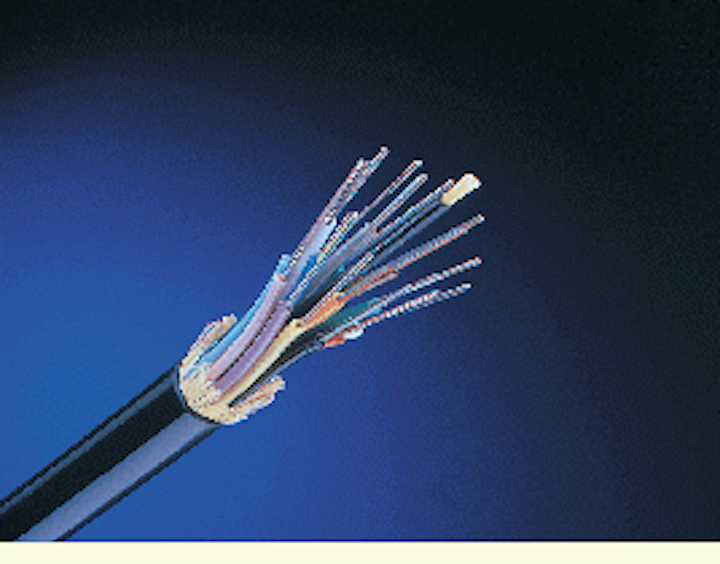 Richard Livingstone
More and more installers today are looking into adding to their traditional menu of unshielded twisted-pair, shielded twisted-pair, fiber and coaxial cable. Two of the new options they are looking at are composite cable, a mix of multimode and singlemode fiber, and hybrid cable, a copper and fiber combination.
Right now, most of the attention is focused on composite cable. "Composite makes sense," says Jeff Van Horn, vice president of installation for Compulink (Clearwater, FL). "We don`t put a lot of singlemode in," he states, but he adds that "if I were doing an outside environment or backbone cable, I would almost recommend that my customer put in a 24/12 [multimode/singlemode] or a 12/6 as a minimum."
Other installers see the decision to install composite coming from the user as well as the contractor. "Most users," explains Tom Geary, vice president of Comm-Tract Corp. (Waltham, MA), "are educated enough to know that putting composite cable in now means they won`t have to recable. On the other hand, we don`t hesitate to recommend composite where we feel it suits the application and the customer."
For those who think they will need the greater bandwidth, composite offers a way, as Comm-Tract`s Geary notes, to get it now and avoid the cost of recabling. "It`s an easy step," adds Van Horn, "to add a singlemode fiber and have it there rather than having to come back and add it later." Or, as Scott Partington, manager of the fiber optics group for Berk-Tek Inc. (New Holland, PA), points out, "The largest expense is the installation itself, so if you`re going to spend money, it only takes a little more to add singlemode to that cable."
But why bother to add singlemode at all? In addition to all the usual advantages that have made multimode fiber a choice in local area networks, singlemode provides a greater bandwidth. It can carry more data in a given time. While the singlemode is usually, according to most installers, left "dark" for now, it can be energized in the future to carry the expected heavy traffic of graphics and imaging and high-speed data--and for longer distances, in backbone cable throughout a building or from building to building. Campus installations will use it for cable television or multimedia applications, hospitals to transmit high-resolution images and corporations to send graphics from one building or one site to another.
Rising demand
If some installers are only thinking about this option, others are actively contributing to a rising demand that is keeping composite cable suppliers busy. For example, Allen Dixon, product specialist with Siecor Corp. (Hickory, NC), says that "we see a tremendous demand for composite cable. Twenty percent of everything we ship out here now is composite and next year I`ll be saying 25%."
Other suppliers also cite increasing interest. "By every standard," says Bill Lorey, vice president of corporate purchasing for distributor Accu-Tech Corp. Inc. (Roswell, GA), "the number of inquiries, the number of sales, our composite business is up. Two years ago, we were getting one inquiry a month for composite cable. Now we`re getting more than one a week. And the interest is coming from across the board."
Part of the reason for this interest, of course, is that the use of fiber-optic cable itself is on the upswing. "There`s still a big cost difference between fiber and copper in the hardware," says Lorey, "from cables and connectors to patch panels and hardware cards. But fiber has been demystified. It`s no longer black magic. Before, few people had the ability to terminate it. Today, contractors are more comfortable with putting connectors on. And the ratio between the cost of fiber and copper has shrunk. Bulk fiber has gone down, whereas the cost of Category 5 UTP plenum has doubled over the last 12 months."
Another part of the equation is that manufacturers are working to make composite cable cheaper and easier to install. As a custom product, composite has suffered from a built-in price penalty because of a higher than normal scrap allowance. "Say you want a 10,000-foot-long composite," explains Terry Coffman, a senior product planner with AT&T Network Cable Systems (Norcross, GA), "a 12 multimode and 6 singlemode. You have to buy the fiber in the usual 4-kilometer [11,000-foot] lengths. So you`ve got to scrap 4000 feet of it, including the more expensive and major part, the multimode. Then you`ve got to build that into the price."
Now, however, some makers are offering composite in stock. Siecor, for example, has begun stocking composite in five different fiber counts, including the industry`s most popular, 12/6. This not only eliminates scrap costs--at least, for those counts in stock--but it also makes the cable available without a long waiting period.
At the same time, attention has turned to making the handling of moves, adds and changes with composite less of a problem. Berk-Tek, for example, uses a color-coding system to make it easier to identify components, using yellow and orange to distinguish the singlemode from the multmiode. Berk-Tek also prints the fiber type on the outside of the cable.
Skeptics question future
Not everyone is convinced, however, that composite is the way to go--or even that it has a future. AT&T`s Coffman confesses puzzlement at the increasing use of composite. "I can`t understand," he says, "the real need for fiber composite cable." As for video being the driver behind the trend to composite, Coffman asks why you would put two modes under the same sheath when video circuits usually go to different locations, and "when most multimedia applications are going to digital, on local area networks anyway, as opposed to being broadcast, as in singlemode?" He also questions putting in composite for the longer term in a building that may not always be an office or a classroom.
Others do not see this as a problem--or, at least, they think it can be resolved. Siecor`s Dixon notes that there is no reason, for example, why the same connector could not be used for video. Others say that having singlemode fiber in a building can only add to its value, whatever its future use.
Another skeptic, at least for the long term, is Trevor Elliott, national cable installation manager for facilities and systems, Williams Telecommunications Systems Inc. (Allendale, NJ). Elliott does see tremendous growth ahead for video applications, in imaging, graphics and videoconferencing. He points to the booming demand among major corporations for compressed video, which is cheaper and offers sharper pictures than the older full-motion video. "We`re wiring conference rooms for video," he says, "and companies are saving, for the price of cameras and monitors, millions of dollars worth of traveling time."
As all these applications grow, says Elliott, whose company specializes in voice, video and data installations, colleges and hospitals, medical centers and corporate complexes like that of General Motors will need "mega amounts of bandwidth."
Despite this fact, Elliott thinks composite cable "does not really have a good future." For one reason, he says, "Composite is great if a customer has many applications--coaxial, voice, super high speeds--but on the low end, Category 3 cable, the customer doesn`t want to spend all that money."
There are also, he believes, quite a few other technologies that can be used instead of composite cable. Singlemode is coming into play now, he says, for colleges and medical centers to use to transmit images over long distances. But maybe, he adds, UTP cable might be more cost-effective. There is still, he notes, a great need for coaxial cable and, depending on the application, you can use either coaxial or UTP cable for videoconferencing applications instead of composite. "We are running video over UTP and it`s working as well as TV," he concludes. "We also have adapters we can use."
Composite "will be around for a while," Elliott concedes, but he predicts: "I really don`t think composite cable will grow very much." Instead, as he sees it, the future lies in "high-speed copper for horizontal wiring and in multimode fiber."
Like composite cable, hybrid cable, a combination of copper and fiber, has its ardent supporters. Hybrid cable also cuts down on a double installation. This is emphasized by AFC Cable Systems Inc. (New Bedford, MA), which has combined power and fiber in a prearmored cable with the copper or fiber encased in a conduit of rigid steel. "Instead of the premises guy going in to do the fiber and then the electrician the power," says Jim Dollins, vice president of product development, "one person can do the whole job." AFC is working with a box manufacturer to develop a box that brings in one cable and with another company to develop a four-fiber-port faceplate.
Others are less enthusiastic about combining copper and fiber. "You give up some performance in the cable when you combine them," says Wayne Kachmar, president of Northern Lights Cable Inc. (North Bennington, VT). "You also give up some protection loss, since the optical fiber cable is designed to provide a safe environment for the fibers." Richard Cerny, president of Telecast Fiber Systems Inc. (Worcester, MA), agrees, noting that "Every time you put copper inside a cable, you compromise the fiber--you lose a lot of lightweight advantage, noise immunity and so forth."
Relative costs also pose an obstacle for hybrid cable. Says Berk-Tek`s Partington, "We haven`t seen any increase in the demand for hybrid cable, because in lots of cases contractors can buy it separately for less money. Many will buy a box of fiber and copper and pull them out at the same time and pay less."
Some also say hybrid cable is not that easy to install, that it is harder to pull and subject to microbends. Says Northern Lights Cable`s Kachmar, "It is much easier to pull separate cables. The others don`t fit as well through the conduit." What also poses difficulties, according to Kachmar, is what he calls "the logistics of separating the cable out at the wiring closet."
Most see a small, highly specialized market for hybrid cable. Kachmar thinks it will be used for remote powering or for wiring in hard-to-access places. Ken Bedard, an engineer with APD Inc. (Danielson, CT), notes one highly specialized use by the New York Transit Authority. That agency uses hybrid cable with copper for voice and backup and singlemode fiber for telemetry, monitoring, billing and so forth, all standard applications for fiber.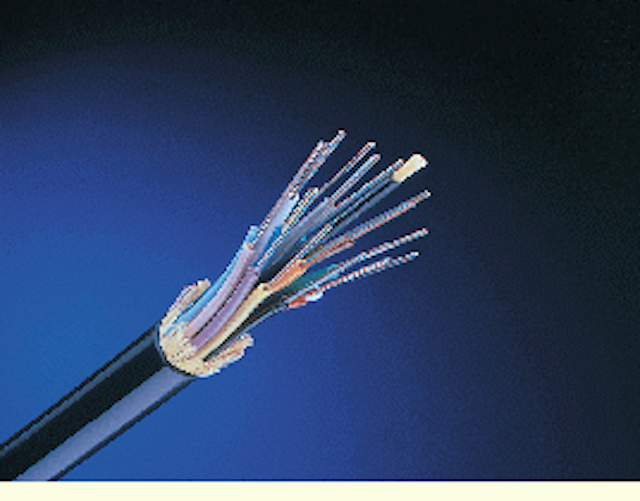 Click here to enlarge image
In addition to hybrid copper/fiber cable, new cable options for installers include this standard composite, with singlemode and multimode fibers in a polyethylene jacket, from Siecor Corp. Placement of the fibers depends on the customer`s request.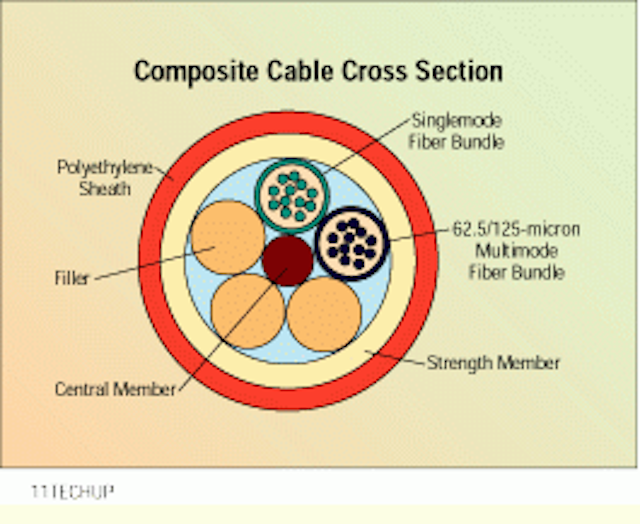 Click here to enlarge image
Preparing for applications that will require a greater bandwidth is cited as one reason for installing composite cable, with its mix of multimode and higher-capacity singlemode fibers. Other advantages: it takes up less space and cuts installation costs.
Richard Livingstone is a freelance writer based in Hampton, NH.