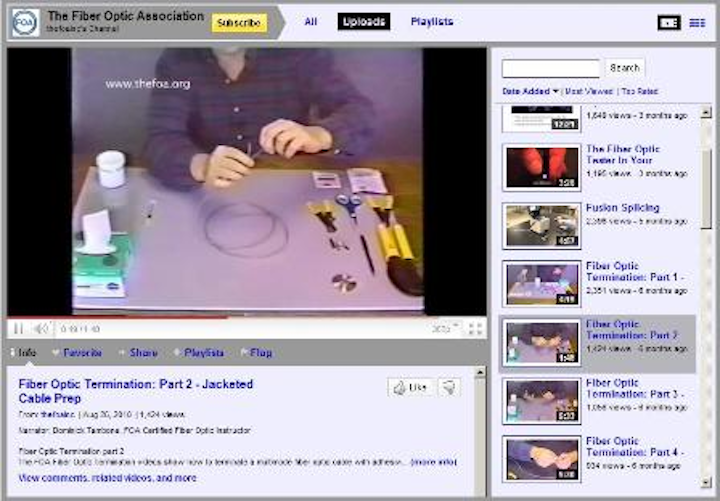 The Fiber Optic Association has posted two lectures to its YouTube channel, adding them to the numerous videos already there that show hands-on work with fiber-optic and copper cabling. Each lecture is about 10 minutes in duration.
Fiber-optic communications and fiber-optic safety are the topics of the two recently added lectures. The FOA says future videos that will be on the channel will cover specific issues the organization is frequently asked about, including how fiber works, how it is manufactured, how data links transmit over fiber and how fiber is tested. Standards changes and new applications for fiber will also be covered in these video lectures, the FOA says.
The Fiber Optics and Communications lecture provides a basic introduction to how fiber optics is used in communications systems, including telephone, the Internet, wireless, cable television, security and Smart Grid. The Fiber-Optic Safety lecture dispels myths often associated with fiber and how to safely work with it.
Watch these two lectures and other videos on the FOA YouTube channel.