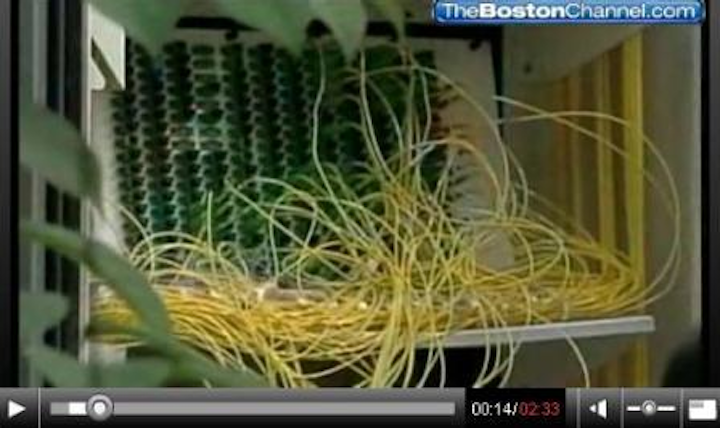 WCVB in Boston, MA reported that in nearby Tewksbury, MA, six acts of vandalism had been carried out on fiber-optic lines owned by Verizon, while the company's union landline workers in several states were on strike.
Approximately 45,000 members of the Communications Workers of America (CWA) and the International Brotherhood of Electrical Workers (IBEW), most of whom work on Verizon's landlines, went on strike Saturday, August 6. Virginia, Maryland, Delaware, Pennsylvania, New Jersey, New York, Massachusetts, Rhode Island, Connecticut and Washington D.C. are affected by the strike. On August 8, WCVB broadcast the story about six incidents of lines in the town of Tewksbury, MA being tampered with. The report quoted IBEW spokesperson Paul Feeney, of Local 2222, denying an allegation that IBEW members were responsible for the vandalism. "This manufactured announcement is straight out of the Verizon playbook," Feeney said in a statement. "Service disruptions are mounting quickly and replacement workers cannot meet the demand."
The report also said Verizon posted a $50,000 reward for information that leads to the arrest and prosecution of those responsible.
You can watch and read WCVB's reporting on the story here.