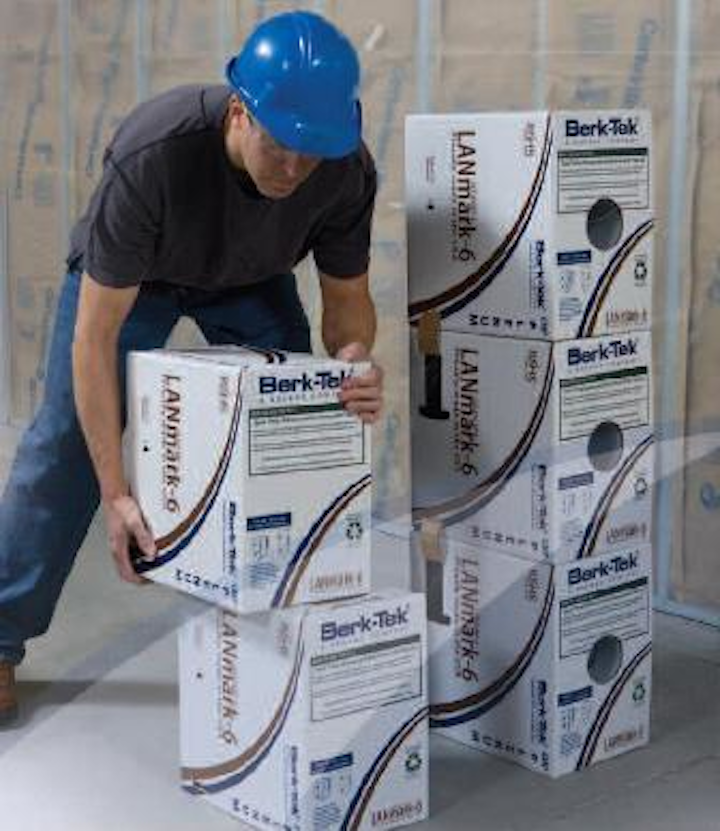 The packaging feature called TekLok on Berk-Tek's cable boxes allows installers to interlock boxes without the use of tools, deployment devices or additional manpower, Berk-Tek says. The result is a sped-up installation process, the company adds.
"The interlocking tabs allow for quick and convenient assembly of stacks of cable boxes," the company says. "Each stack is grouped and locked together using top-side tabs to form a fortified wall of cable boxes." The company emphasizes that in addition to offering a fast and convenient interlocking method, TekLok is stable. The company recommends that, for safety purposes, each acble stack be no more than four boxes high.
Berk-Tek's LANmark-6 and HyperPlus 5e products, in plenum and riser ratings, are available in the TekLok packaging.