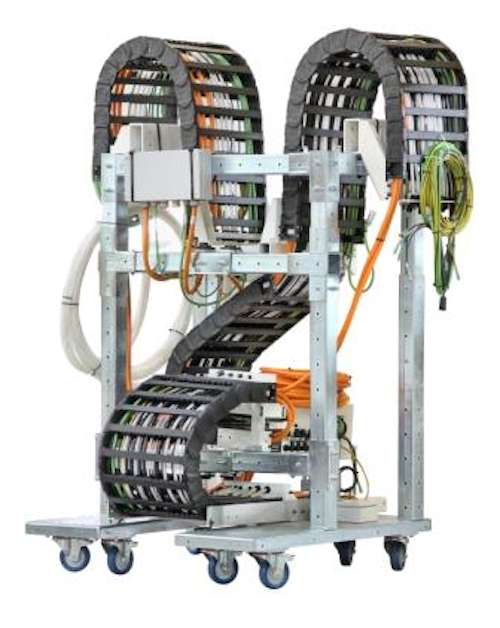 Users of igus's ReadyChain preassembled industrial-cabling systems can now facilitate installs much more quickly than before, igus says, thanks to its new modular transportation frame called QuickRack. The modular frame "is customizable and allows fast and accurate machine interfacing, as well as shortened delivery and assembly times," according to the company.
Igus further explains, "It typically takes several weeks for a provisional frame to be drafted, constructed in steel, and delivered. After delivery, changes to the welded frame are difficult to make. In contrast, the QuickRack modular transport-and-assembly frame is made from telescopic support and brace modules which permit length adjustments at any point. The entire system is also easy to move thanks to specially developed transport units designed by igus specifically for the frame."
The company says QuickRack can be assembled on-site within a single day and accommodates modifications that may become necessary. Additionally, if the machine series into which the cabling system is being installed is discontinued, the transport-and-assembly frame can be dismantled into its individual parts and reused.