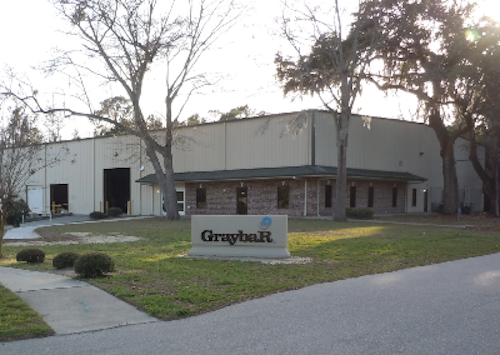 Graybar has opened a full-service, 30,000-square-foot branch facility in Charleston, SC. The new branch, which opened on April 2, is located at 7219A Investment Drive in Charleston. The facility will serve the Charleston metropolitan area as well as Berkeley, Dorchester, Georgetown and Orangeburg counties.
Branch manager Larry Smith, a 25-year Graybar veteran, will lead the branch's 12 employees. The branch will operate from 7:00 a.m. to 5:00 p.m., Monday through Friday, with after-hours emergency service available. It can be reached at (843) 207-2700.
"We're excited to continue to work to our customers' advantage by opening a new branch in Charleston," commented Joe LaMotte, Graybar's Atlanta district vice president.
Search for Distributor Products in the Cabling Installation & Maintenance Buyer's Guide

More news:
Graybar to distribute Corning's in-building DAS to enterprises