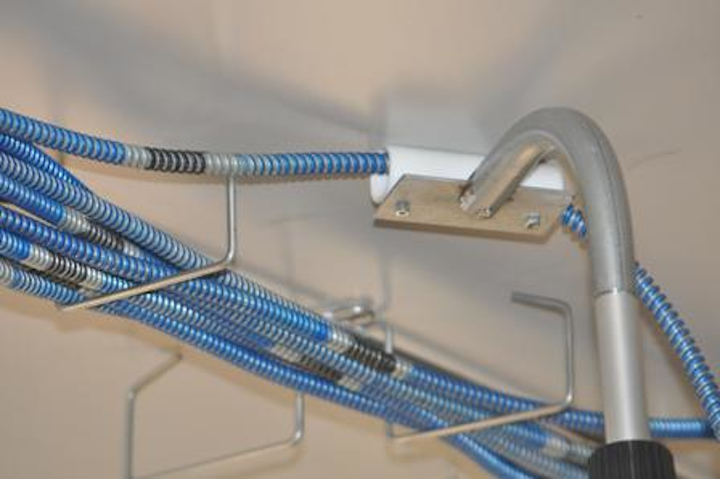 Snake Tray has introduced the MC Snake Tray, a cable tray specifically designed for MC [metal clad] cables. According to the company, the new tray is field bendable and designed to easily install overhead in concrete buildings with its built-in mounting hardware, which is secured directly into the concrete deck with traditional pole guns. Once installed, the MC Snake allows for the instantaneous installation of MC cable runs, maintains the company. Cables snap in with Snake Tray's adjustable installation pole from the floor.
More products from Snake Tray

The tray is hand bendable to accommodate directional changes and obstacles. Trays connect together quickly with a single connector bolt. Built-in mounting rings allow MC Snake to be installed directly to the ceiling. Installers can lay MC cables into the MC Snake with an adjustable pole from the ground (no ladder required). Trays nest together for easy handling and cost effective shipping.
For further information on Snake TrayÒ products please call 800-308-6788, email info@snaketray.com, or visit www.snaketray.com.
Follow CIM Senior Editor Matt Vincent on Twitter