Foam cable markers are money-savers
Installers can create plates on site using a thermal transfer printer.
Jul 27th, 2010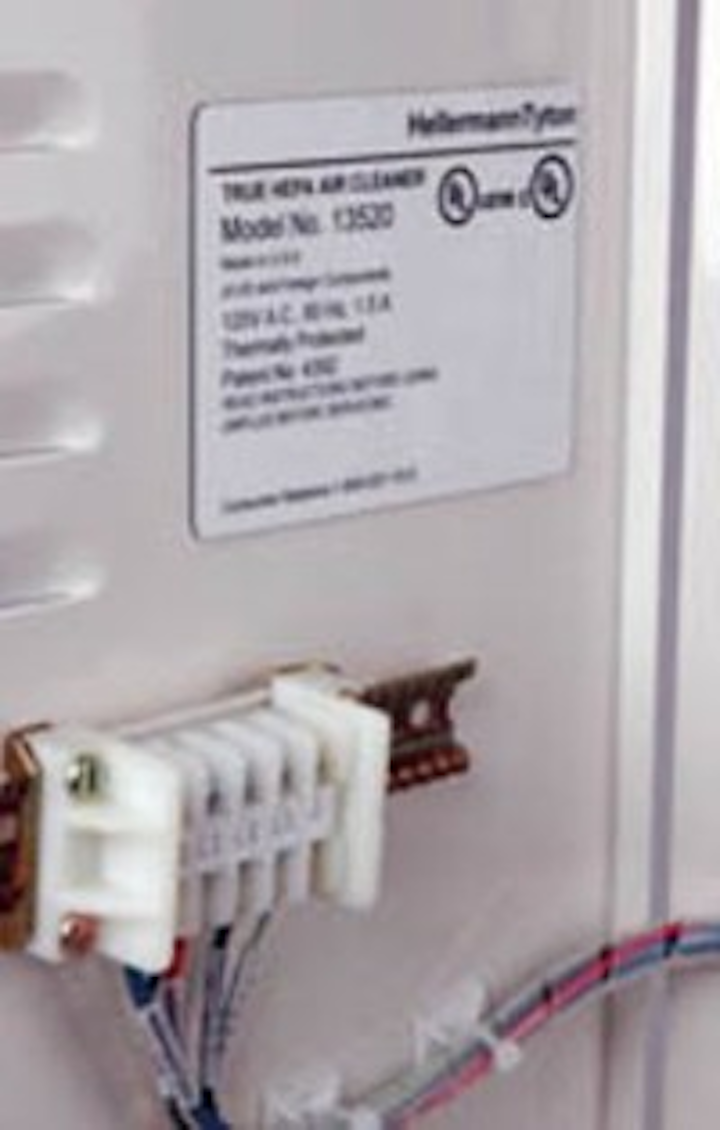 HellermannTyton says its new foam nameplates and foam button nameplates are a low-cost alternative to engraved plates. The company's new foam plates are meant to replace plastic and metal faceplates that often are found on control panels. HellermannTyton says its foam plates are polyester-laminated and technicians can print the poly film using a thermal transfer printing system.
"Creation, correction and replacement of markers can occur when and where needed," the company explains about the usefulness and utility of the foam-based, polyester-laminated plates. HellermannTyton adds that the foam plates work well on rough and uneven surfaces that can present a hassle when metal or plastic plates are used.
Along with the foam plates, HellermannTyton offers a product suite including plastic nameplate markers, continuous vinyl labels and metalized polyester labels. The company says each of these options can replace, and are less-costly alternatives to, engraved nameplates.