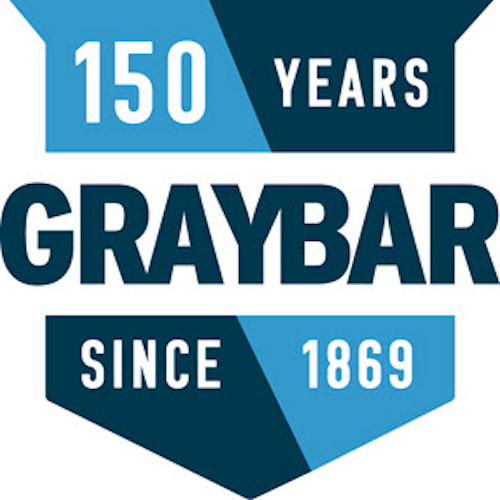 Picture this: it's 1869 and the first professional baseball team has been assembled, the first college football game has been played, the first transcontinental railroad has been completed, and Chatsworth Products' (CPI) valued distributor partner, Graybar, has officially opened for business.

150 years later—90 of which have been spent as a fellow employee-owned company— and Graybar is still going strong delivering a wide variety of electrical, communications and data networking products, and being a trusted provider of related supply chain management and logistics services. It's no wonder we're excited to congratulate Graybar on this special "sesquicentennial" celebration.


As a longtime partner of CPI's—27 years in fact—Graybar has been a seller and distributor of CPI products and solutions, with a dedicated CPI webpage that lists the racks, cabinets, cabling and many other CPI products and accessories that Graybar has to offer. And since Graybar has many connections and clients, it has ensured that CPI products are sold all around the world.

Along with selling CPI products, distributors of Chatsworth Products also help inform people about the newest technology advancements and the changes happening in our technology-based world.

In addition to Graybar, CPI is partnered with other high-quality distributors and resellers, each providing specialized information and distribution channels on a variety of products, solutions, and topics such as data infrastructure,
security systems, and cabling systems, and all of whom are
integral to CPI success.

So as we congratulate Graybar on this incredible milestone of 150 years of business, CPI looks forward to what the future has in store as technology keeps advancing. Here's to another 150 years of sesquicentennial success!

Posted by Taylor Marques, Digital Marketing at 7/31/2019 9:04:31 AM