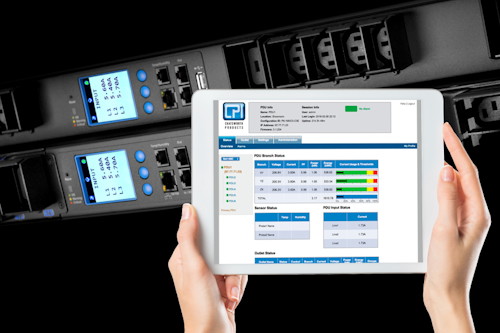 Power management, environmental management and enhanced security, particularly at the cabinet level, are all critical elements to ensuring availability of IT applications. An integrated remote management strategy that considers these key elements can help optimize your data center operation—and ultimately—simplify your white space management. Take the first step to finding out how.
Join Chatsworth Products (CPI) for a free webinar—the first in CPI's Drive Forward webinar series—titled, "Remote Management of Data Center White Space: What to Manage and How," on May 17 at 10:00 a.m. CST, 4 p.m. BST, as CPI power expert, Ashish Moondra discusses each element, the challenges associated with managing them and ways to overcome limitations.
By participating, you'll walk away with a better understanding of how to:
Select the appropriate level of power management for data center white space
Maintain high availability within compute environments with proper environmental management
Determine physical access control solutions that ensure data security
Simplify white space management through an affordable, easy-to-deploy, integrated approach
Participate in this unique event and enhance your expertise. Register today.

Look for more Drive Forward expert webinars in the near future.
Posted by Brittany Mangan, Digital Content Specialist at 4/30/2018