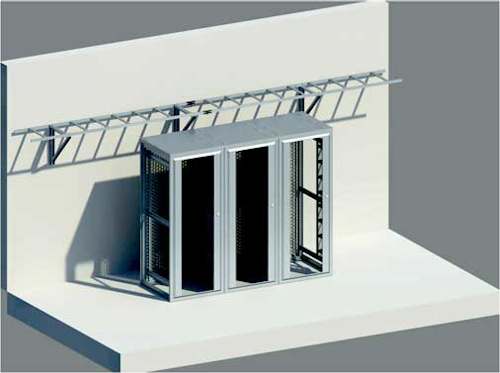 Chatsworth Products (CPI) provides customers with unlimited, free access to its extensive library of Building Information Modeling (BIM) files. CPI recently added new files to the library including the CUBE-iT™ Wall-Mount Cabinet and the Motive® Vertical Cable Manager and Motive Horizontal Cable Manager.
What are the Benefits of Using CPI's BIM Library?
BIM files can help speed up project completion and improve labor productivity—ultimately reducing final construction spending. Additionally, BIM allows everyone involved in the project to input their data into the shared model. Information is kept in a single repository, which helps improve communication and streamlines project coordination.
The 3D computer models enable easy review and evaluation of errors or issues that could cause a problem during construction. The building is shown in scale, and you are able to enter manufacturer details into the 3D model, allowing important issues in the design to be identified.
Using BIM creates business opportunities. By using an efficient process for your projects, you can put a higher value on this added service, which leads to higher value business
Visit CPI's BIM Library
CPI's BIM files, from Autodesk Seek®, are built to meet the most recent standards of BICSI, Autodesk Seek, RMCSG and others. To access CPI's BIM Library, you must have an account. If you do not have an account, you can create one here. Rest assured, CPI keeps your information secure.

Posted by Brittany Mangan, Digital Content Specialist at 11/09/2018 10:07:51 AM