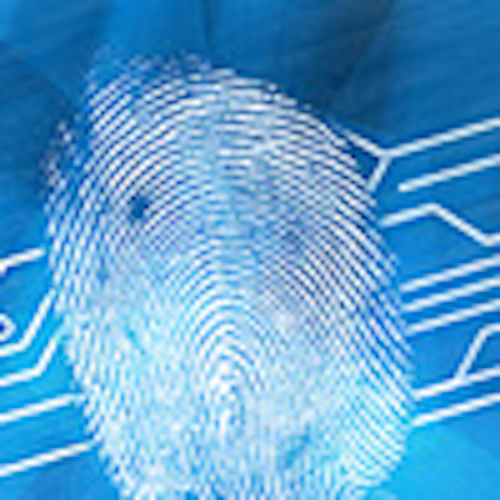 Chatsworth Products' (CPI) fingerprint-activated biometric access card works with most existing employee ID systems. There is typically no need to upgrade or replace any readers, or back-end systems.
Only after activation by a fingerprint scan will the card allow communication with a reader. Biometric data is stored on the card—and only on the card—eliminating the need to manage and secure an external database. This on-card authentication provides an easy path to upgrading security, which provides significant savings.
The Zwipe® Access Card works seamlessly with CPI's eConnect®Electronic Access Control (EAC) and Networked Electronic Access Control (EAC) solutions. By combining CPI's Zwipe Access Cards and EAC locking solutions, IT professionals enjoy the benefits of an easy-to-use and economical locking solution that supports the three key elements of remote management at the cabinet level: power monitoring, environment monitoring, and physical access control. The interface provides audit trail for regulatory compliance, allowing users to remotely program, monitor and control each cabinet access attempt, as well as obtain status of environmental conditions within the cabinet.
Additionally, both eConnect EAC and Networked EAC supports Secure Array™ IP Consolidation Technology, which allows up to 32 controllers (32 cabinets) to be networked under one IP address, providing additional savings in networking costs.
The design of Networked EAC's Swinghandle Kit also features an efficient microprocessor- controlled gear motor that ensures minimal power consumption and accommodates both left and right doors. EAC provides remote front and rear lock control, and keeps a record of every cabinet access attempt. The lock is equipped with a bi-color (blue/magenta) status LED that provides a visible notification of the latch status. Sensors in the lock generate output signals for remote access monitoring, and send notifications when conditions of the latch or door change.
The entire locking system can be shipped preinstalled in CPI Globalframe® and TeraFrame® Cabinets—reducing deployment time and increasing cost savings.
To order Zwipe Access Cards, or a complete cabinet solution, call CPI Technical Support or search view our Online Catalog.
Posted by Kim Ream, Marketing Project Manager at 12/7/2017